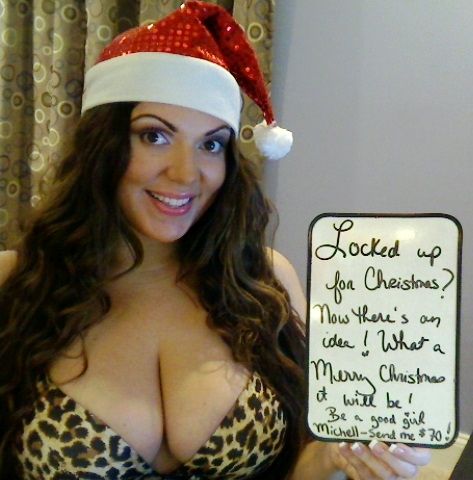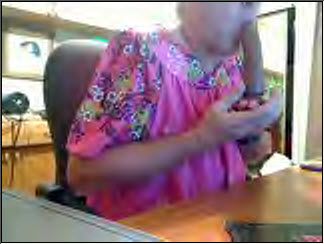 I love teasing Sissy Michell, especially when the wife "Taco" is around. My good girl sent me $220 and will be locked up very soon.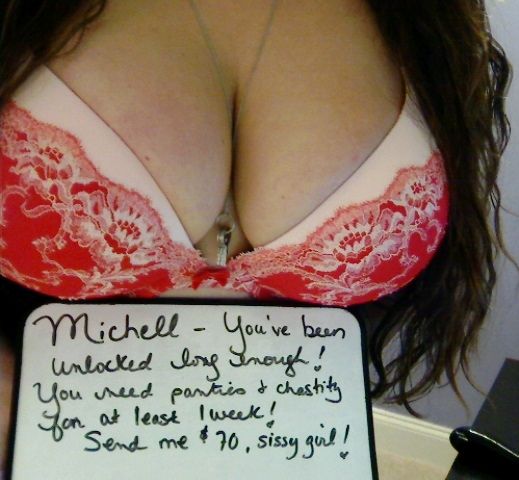 ----
--------


As always - I'm in control of TDY's credit cards, I had fun taking $755 in cash and presents:) Of course he'll never say no to me, I'm the Boss!

----
------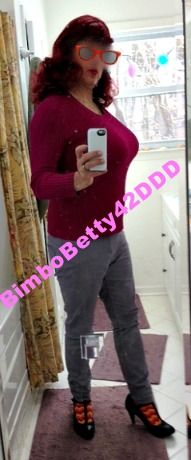 Here's my whore, BimboBetty42DDD wearing her new red wig, top, socks, and heels. She's also showing off her new DDD breast forms. Betty was happy to share her Christmas work bonus with me. With the bonus and some presents, Betty ended up handing over $1,500 :)

--------
------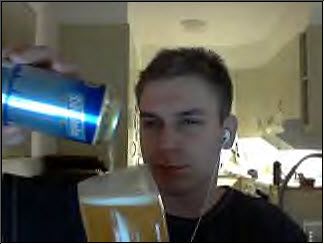 Swedish Loser M keeps coming back for more abuse and Forced Intox sessions. I enjoyed draining him of $510.

----
------

I still make my Bitch Lion do his daily edges.... anywhere from 50-250, whatever I feel like making him do. Once he paid down his credit cards, I was happy to go in and take a quick $520 as he begged for release... of course he's still denied;)

---
------



Piggy P was happy to tribute $400, he knows what an honor it is to work for me.

--

-----
Here's an $80 F U for Loser Mark the pastry fucker.



------

$lave P kept coming back for more TV games. I enjoyed taking an easy $300.
-

Tom handed over $300 also... one of these days I'll get him to do TV. (don't be scared;)



--------




Like so many of you...Good Boy Gary grows weaker for my cleavage every day. He was happy to open $180 in PTV mail.






CBT Jimmy opened $170 in PTV and I still wont let him cum, it's been months:)


Lil dick Fay opened $150 in humiliating PTV vids. It's so amusing how much he loves me, hates me, and can't get enough of my humiliation.


Jacq loves my cleavage too. He couldn't resist putting on panties and hiding from his wife in the bathroom so he could call and serve me.


Bob knows there is no use fighting the power of my cleavage...




--------

Marky tried to stay away, but he knows he belongs at my feet. He sent me $140 and is back on a weekly $100 tribute schedule.



Sheldon returned, weaker than ever for my legs. He was practically begging me to keep raising the rate higher:)



Nate Bitch bought up $150 in wish list presents and I humiliated him for being such a pathetic, carrot fucking, virgin loser.


UK Loser Tim sent $100 as laughed at him.
---

Slaves James and Simon both sent tributes needing to be locked up in Chastity.


New boy Freddie sent a tribute, wanting to be my bitch.


Cowboy A is still serving every chance he gets.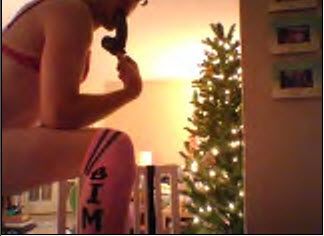 Sissy Damian put on his Bimbo socks and lingerie for our cbt , cock training session. I have him pimping himself out on a couple websites and showing his webcam. Soon I'll make him take calls too.

--

Slut Jenny returned for more sissy/cock sucking training. I had her dressed up pretty in her lingerie, hair bow, Bimbo knee socks, and tons of pink body glitter. After she sent me $150, I let he slap herself in the face with cummy dildos and eat it up on video. Her next purchase will be an ejaculating dildo.

------

Wish List Presents...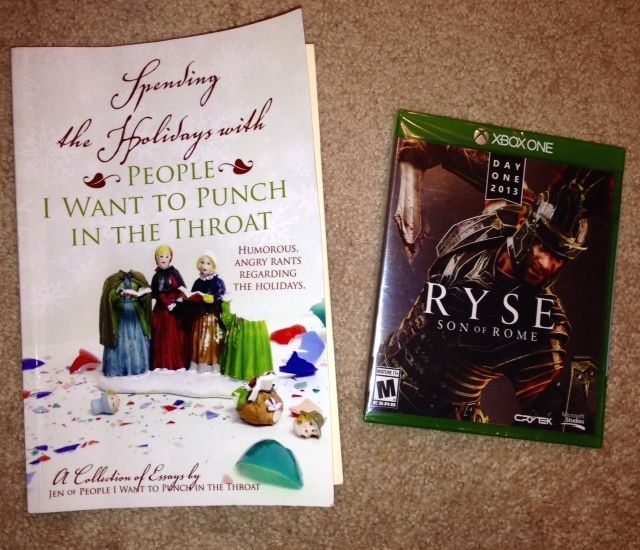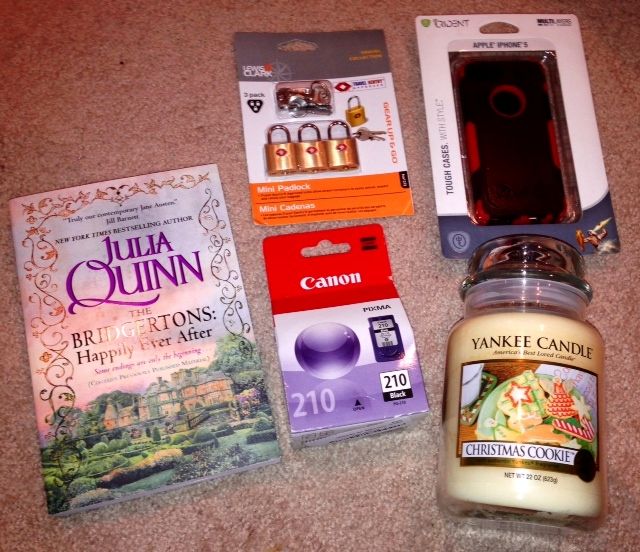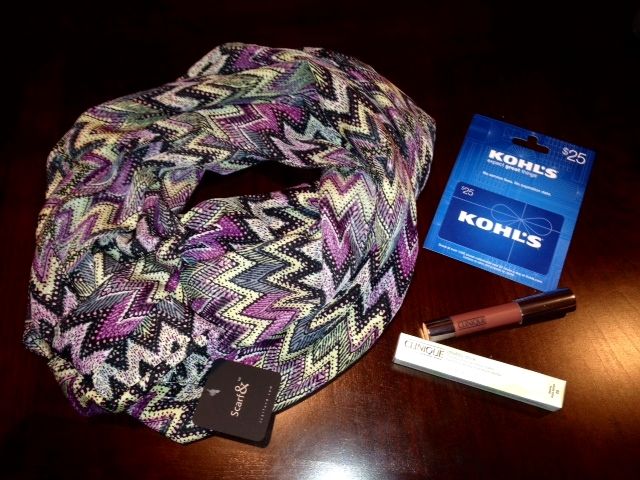 ---


</div></div>
Hi boys... this post will be a lil shorter than normal because I'm trying to get back to posting once or twice a week. I was only online 4 nights this past week, but you kept me busy ...


Just how I like it... I'm still controlling TDY's finances. I make sure all the credit cards I helped him apply for are paid on time and when I see he's spending money on "silly purchases", I go and spend the same amount (or more) on myself. I took $720 from him this week and of course he thanked me for being such a great BOSS!

---


My panty slut Slave Del sent me $150 and was so happy to be wearing panties. He was also excited to show me a new outfit he ordered online, but when I messaged him about his new clothes - he told me he threw them out already and was "done with this stuff". HA! oh stop it! Just like all the other panty boys who try to "quit" this... you can't help it... you can't fight it. You love being in panties.. your cock loves being in panties... and you Crave My Control! Your mini break is over, panty slut, it's time to get back to your training.

------------

I had Swedish Loser M open $290 in Pay-to-view mails telling him what a loser he is. He was begging for more, but I was falling asleep, so I told him he'd just have to wait to be used some more.
------
---------

My Pet J has been doing lots of Amazon shopping, clearing over $800 off my wish list this week.

------

Blackmail Bitch Ben only had $150 for me this week( he owed at least $500), which means I added on lots of late fees that I'll be happy to collect next month.

------------

I took $200 from Tom. He just started a contract with me - $100/week for the next 2 months.
-----------------------




Good Boy Gary clicked and paid $140 to my cleavage.

CBT Jimmy opened $90 in PTV teasing, denying, ball busting mail.

Fay is such a chronic masturbating addict...he can't stay away from my cleavage, no matter how much he loves to hate it.




----------------

Loser Mark - the pastry fucker has been paying $30/min lately.
---


Stroking-Smoking-Holding Marc called me - I drained him for 90 minutes and made him pay $10 for each pic I sent giving the finger. What a loser!



---------
Blast from the past - Sissy Mimi called. She just can not get enough of the BBC.
--


I messaged Sissy Michell while she was at Hooters... my good girl always follows my instructions.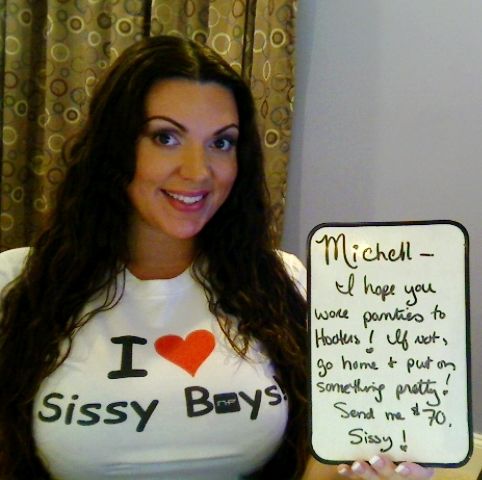 ---------



Sissy Slut Samantha surprised me with a $100 tribute. She loves the BBC - the bigger the better with this whore.



Loser Dirk put on his pink panties and I made him hump his pillow...that's the only sex he gets.



New boy-Slave James sent me a $30 tribute to say hello...then I couldn't help but laugh at the lil dick loser for being locked in chastity for 2 years. No sex for him now, either!



I had fun draining Loser Puppet Scott for almost an hour tonight. Listening to his loser stories, had me giggling quite a bit.



Cowboy A returned to serve his Mistress. He was way over due for a session.



Red called back to session. I was sure he would have given up trying to give himself a facial for my amusement after his 1st failed attempt... but this time he did it right.... ya just gotta get those legs up higher in the air boys! haha



Eric B sent me $50 for my blackmail application. Lets see if he ever gets the balls to fill it out ;)



Frode sent me $50 for a new lock for his CB6000...of course I still have the key:)


Wish List presents from MPJ and TDY...




---------



3 pics - $10 - My freshly pedicured bare feet and pretty pink toes




</div></div>
TalkSugar is shut down. If for some reason you haven't already... go register on NiteFlirt.com
http://www.niteflirt.com/listings/show/5427415-Let-s-Have-a-3-some-you-Me-and-your-Wallet-
Hey boys... your Princess is back:) I wasn't around much the past week...had friends and family visiting, but things are back to normal again...which means I will be available to drain your wallets daily.


new- 3 pics - $10 - Pedicured Feet and Pink Toes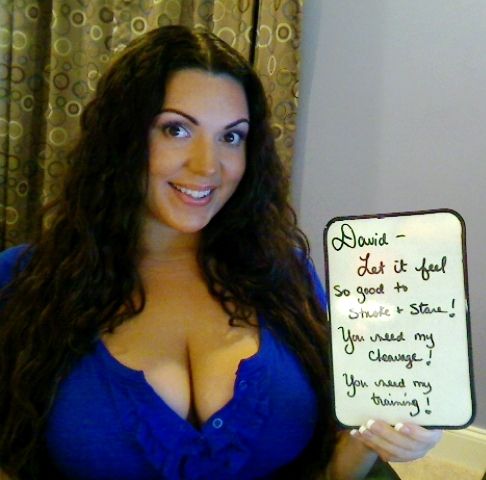 My Panty Slut, Slave Del knows how good it feels to serve me. David knows that serving me is her purpose in life and was happy to send me $750. Her lingerie collection seems to be growing more each week. I have my good girl wearing bras, panties, and stockings to work now too. Here she is, showing off her dress and lingerie.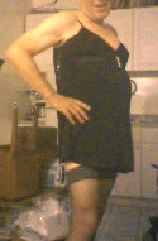 -------------


TDY knows I'm the Boss, so I will continue to make the rules and control his money. I took $1,510 from him. He gets a bit ditzy sometimes, so lucky for him, while I was looking over his accounts to see what he was spending My money on, I noticed one of "our" credit cards was about to be late on the payment. He was very excited to wake up to an email from me, letting him know that I transferred money from his checking accounts and took care of the payment for him.

-----------------------

Toilet licker, Blackmail Bitch Ben paid me the $785 he owed me and will be making another payment in the next few days. As usual, Ben just can't seem to send a payment and walk away. Instead he begs for more blackmail games, which gets him into more debt and will have him under my control into the New Year ( just how he likes it)

--------------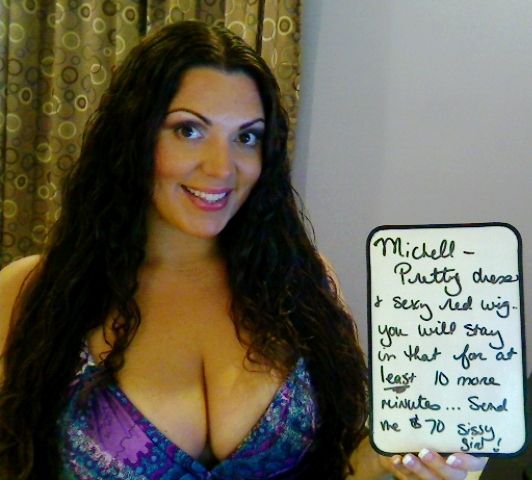 Sissy Michell is such a good girl, she'll do whatever I say. She was happy to send me $480.
Here she is, dressed up pretty, and checking outside to make sure the annoying wife wasn't home early.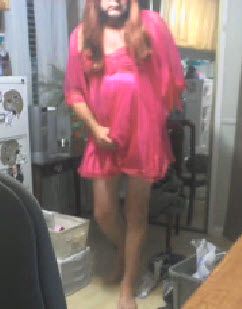 --------------------

$lave P kept coming back for more TV fun, and I was able to take a quick $350 from him.

-------

I had fun shopping with the card Bimbo Betty got for me. $255 on Amazon, then we called Victoria's Secret together and she bought me bras and panties for $160. She tried to take a break, but came right back - her Yahoo name is now BimboBettyDDD.
------------------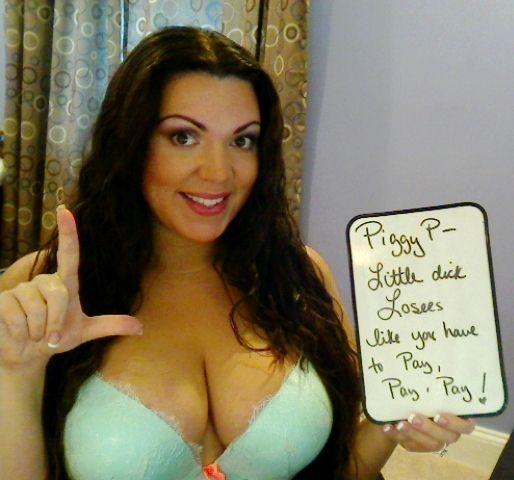 Lil dick Piggy P stopped by for a $200 draining. He knows all his extra money should go to me!
-------------

Loser Mark, the pastry fucker, sent me $170.... He went into a store with me on speakerphone/facetime so I could say humiliating things to him and pick out his latest "treat"...it's been a while since the Loser violated a pack of Snowballs, so I had him get those for old times sake;) He couldn't wait to get out to his car and tear open the package...




------------------------------



Slut Jenny put on her bra, panties, and Bimbo socks for our session. $250 later - she was happy to be a good dildo sucking, cum eating, panty whore for me.
----------

Sissy Damian had a week to himself with the girlfriend out of town. So a few days before she left, I told him to give me money to buy him some surprises that would arrive when he had the place to himself. About $120 in presents for him and $140 for me. Look at this cock sucker wearing the new wig, bikini, Bimbo socks, Cocksucker thong, sucking on his shiny new BBC, and a "Dirty Whore" patch - just because ;)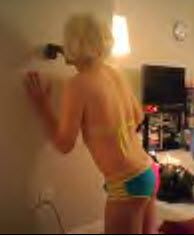 Damian will be on vacation with the guys the next few days, he already knows I will be calling/texting to do random panty checks, he will have 20 minutes to send me a picture of him in panties whenever I contact him.
-------------------------------




Good Boy Gary couldn't resist clicking and paying $200 to my cleavage.


Piggy Robert opens at least 3 PTV mails from me every day. He needs me to drain him daily.



Cuck John continues to stroke for my cleavage instead of having sex with his wife. He just can't get it out of his head.


Jim G tries to stay away, but wants to be a good boy and always ends up tributing my cleavage;)



Cowboy A was away for a short while, but was craving my control and needed to call and call again to serve me.


My Bitch Lion paid off his credit cards, so I was happy to instruct him to turn on TV so I could help myself to a quick $285. Stroke and Edge, Bitch...



CBT Jimmy continues to ache for my cleavage. It's been over 2 months since his last release. Why would I let him cum, when it's so much fun to make him stay tied up with water bottles hanging from his balls, humiliating him, and making him pay for the privilege?



Chronic Masturbator Fay must be going through jars of Vaseline lately, because he can't stop buying my videos humiliating him. $150 PTV fun. Just like Angry Andrew - he loves me, he hates me, but keeps coming back for more!


Red can't stop thinking about my cleavage either. He was curious about what I meant when I said in the past I made my boys give themselves a facial. So I had Red get into position for a humilating release. *I have a feeling he's going to stick to wearing panties and worshiping my cleavage from now on;)


Speaking of Facials... Nate Bitch called, I made him send me $90 while completing all kinds of humiliating tasks. Of course the cock sucking loser was happy to fill his holes with things found around the house and put his roomate's underwear over his face. Can't imagine why he's still a virgin;)


Speaking of Virgins For Life... Loser Tray / Texas Tonya is still working hard for my attention.


Virgin Nick... no sex for you, loser... and no release for at Least a week!


Faggy Beau called a few times, talking about this girl who he keeps cheating on his girlfriend with. I heard enough about that and reminded him of his love of cock. Big, thick, uncut cock that he cant get enough of!


Cum Guzzler Brent called, wearing his panties and aching for big fat cock in his mouth.


Tim the Sissy was wearing his green panties and dreaming of cock too!


----

Frode had to send me $60 to mail the key to his locked cage. Even with the key, he stays locked up, trying to break a record.


Joel hasn't been allowed to release in a couple weeks. His locks should be arriving soon, of course I'll keep the keys and send them to him. He'll be completely locked up in chastity soon enough. Tonight he messaged me saying he thought it was fun..where's the fun part I've mentioned in my journal? Oh silly boy, I'm the one having all the fun, denying you! Hoping to be my newest blackmail bitch, he sent me a copy of his Soc Sec card and told me where he works.
-----

Sheldon was back to worship my legs. He's too weak for the control they have over him.



Blast from the past...UK D stopped by to thank me for the vids I have for sale on NiteFlirt. I mentioned that it's been a while since I've seen his name buying anything... he fixed that right away buy buying a vid and sending me a tribute.


Marky tried to stay away, but he's so weak for my feet and my humiliation that he ended up doing some raise the rate calls, giving himself a facial, then eating it.


Slaveboy Chris called to give more money to my feet. He's so addicted and wants so badly for me to crush him like a bug.


Sucker Scott, one of my original foot bitches has been calling more often lately... forever a sucker!




3 pics - $10 - My freshly pedicured bare feet and pretty pink toes


-------------
---------------------------



Wish List Presents..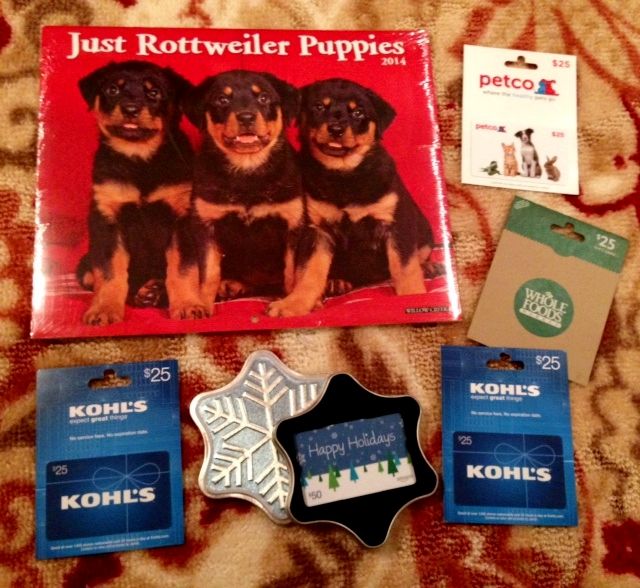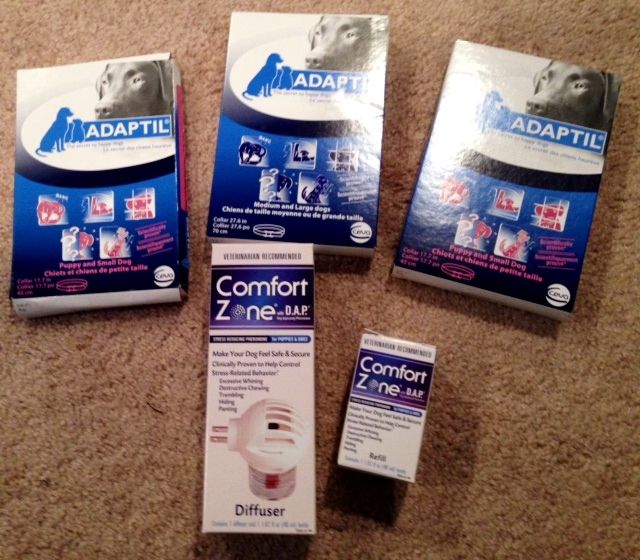 ---
----

</div></div>
TDY is still under my control... needing my help with all financial decisions. Since I'm the BOSS, I make the rules.. and I decided how much he should pay me for my time. He's been needing my help a lot lately - lucky for him, I noticed one of Our credit cards was about to be past due and we can't let that happen. I was happy to help him and help myself to $1,740.


-----------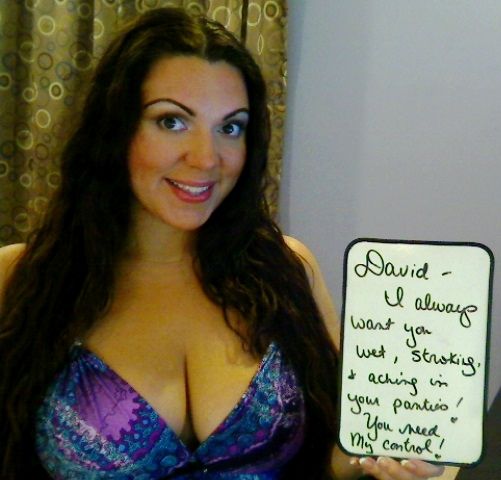 Panty Slut Slave Del has lots of pretty new clothes. He's really stepping it up with his sissy ways. Make up, perfume, stockings, heels, dresses and more! My good slut handed over $900 for my training...and because he loves to please his Princess. Here he is in his new purple nightgown and pink heels.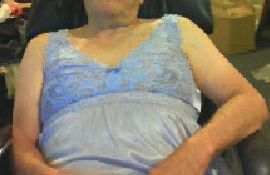 This pink ruffles dress of his is one of my favs so far.


--------------------------------

Blackmail Bitch Ben paid the $660 he owed me this month.. and will be paying at least $500 this week on payday. I make it so easy for him to just take a buyout and run away, yet he keeps coming back for more!


------------------
$lave P was up for a few rounds of TV fun...how easy it was to take $405 from him :)

----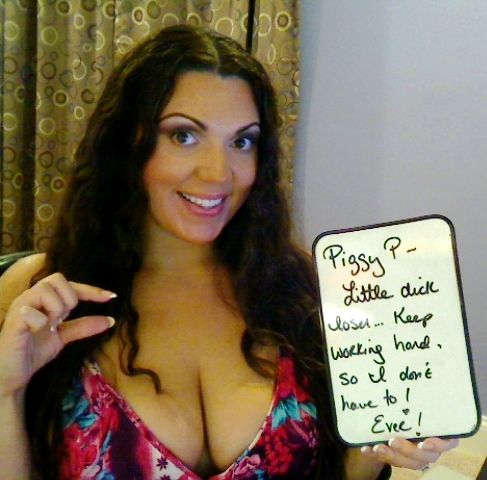 Piggy P ( not to be confused with $lave P ) has been working lots of overtime to please his Princess...
he was so happy to hand over $400.



------
TN Michael sent $200



-----

Piggy Robert has returned. He tried to stay away, closed his accounts, but it didn't take long for him to contact me again. Robert needs me to drain his wallet. He needs to stroke and oink while I take more money every day!

----



Sissy Michell was traveling and under the weather, but that didn't stop my good girl from sending me $280. As soon as she's all better, I expect her to set up a session with a hot tranny.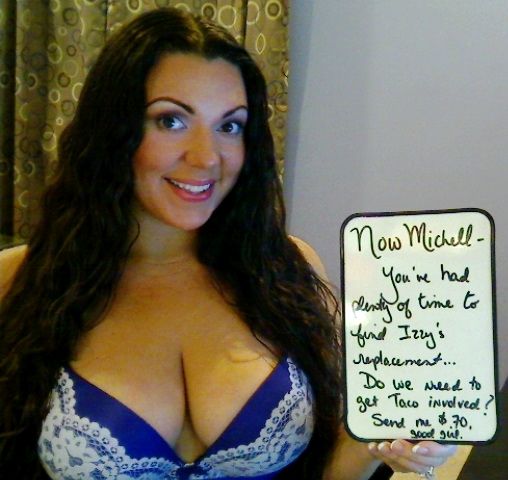 --------


Sissy Damian sent me $130.. he's getting so good at cock sucking.. it's time for him to do it for Real! I've been trying to ease him into it... first by making him show his cam to my other subs...with him dressed in the red lingerie , sucking a dildo like the pics.
-------

My whore, Bimbo Betty is back to taking calls for me. Of course any money she makes- goes right to me! Here she is, wearing her new black dress...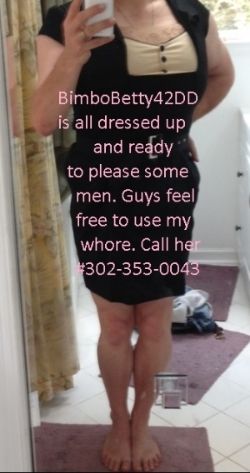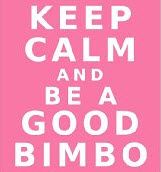 I've been making her wear these nipple suction cups, she says they're very painful... but I told her I want her "nipping" permanently... just another way for a bimbo like her to get the boys attention.
I've been enjoying the credit card she got me...spent about $500 recently. We also called Victoria's Secret and did some shopping for both of us ( of course she paid for everything). She bought me lots of sexy bras and panties. I made her talk to the sales woman in her super femme voice and explain
what we were doing and how I feminize her. Betty was so embarrassed, I loved it;)


----------------


I enjoyed humiliating Swedish Loser Mark and taking $400 from the alcoholic waste of life.

----------


Lion's trying Really hard to get a job in my area. That's means moving out of state and working about 10 minutes from me. I already have him by the balls... Imagine if he lived near by :)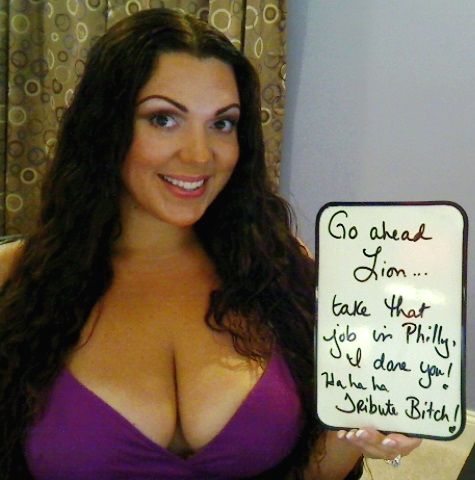 ----
YouTube John likes to suprise me with tributes and gift certs:)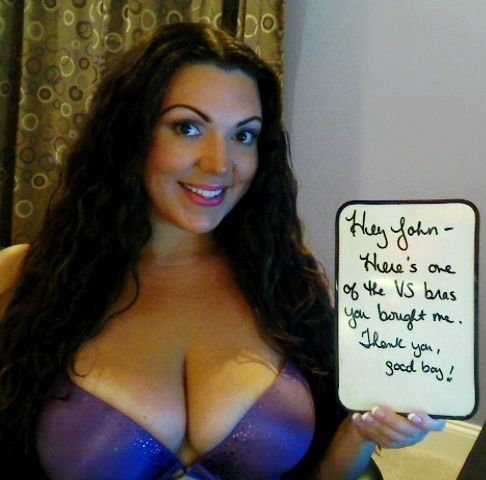 ----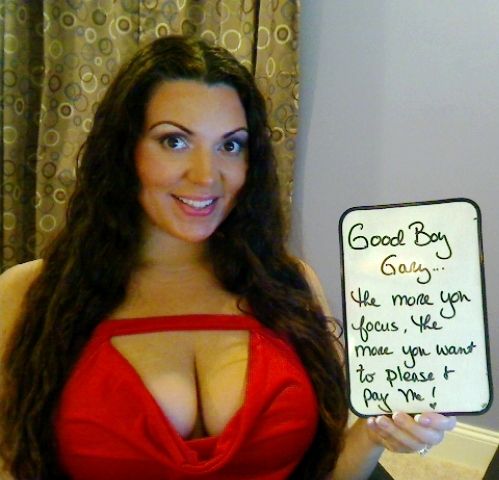 Good Boy Gary continues to open all the pay-to-view pics and vids I send him. I want him weaker and more addicted to my cleavage every day.


CBT Jimmy opens all my PTV email and vids every day also. Sometimes it's just a quick line, reminding him - I own his cock and I want him aching! It's been over 2 months since I let him release.


Pantyboy Jacq can not get my cleavage out of his mind. I love teasing him after he goes into Target, buys panties to wear in his car, and calls to tell me how much he needs me and my cleavage.


Matt-mg can't get enough of my feet and cleavage.


Red is aching for my cleavage, he keeps missing me on cam...so he has to keep buying my vids again to get his fix:)





-----------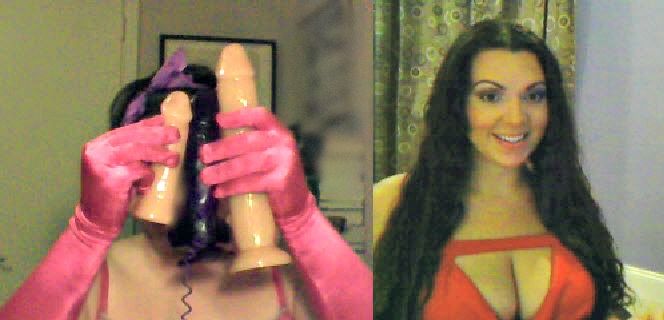 Slut Jenny sent $200 while humiliating herself on cam for me. Look at that collection of dildos, she's really come far with her cock sucking skills, taking that big cock in her mouth like a pro.

I came across these BIMBO socks while looking for pink knee socks for Jenny. I had her buy those, along with Pink body glitter, bright pink lipstick, and the the extra large dildo she's holding in the pic above. We have another session scheduled in a couple days, I'm going to enjoy seeing how far I can push her.

*I also had BimboBetty buy the BIMBO socks (how fitting), but I think all my sissies should be prancing around in them! There's a link on my wish list.

---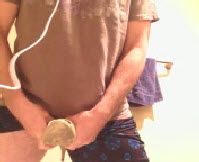 Here's Loser Mark - the pastry fucker...fucking his wife's shoe... LOL..LOSER!



---
Little Dick Frankie did a few raise the rate calls and sent an extra $200 in tributes... the virgin loser knows he has to pay more for my attention!
-

Addicted Mark can't get enough. He always tributes when he calls and can't stop checking for journal updates every day!
Just how I like it;)
-

Jim G tries to stay away, but I always get what I want from him... more money! He knows his money really belongs to me!
-

Virgin Loser for Life, Texas Trey called so I could humiliate him some more.
-

Slave Brendan is always ready to humiliate himself on cam for me. There really isn't much I can't get him to do.
-

Italian Cuck P has been enjoying my cleavage vids.
-

Chastity Slave Tyler called asking how long I wanted him locked up...999 days sounds good to me;) You don't deserve a release, lil dick!
-

Fleshlight James was wearing his pink panties and had his rubber girlfriend all ready to go...tucked between his boxspring and mattress...that is the only sex he'll ever be getting.
-

Limp Dick faggot Petter called, I was feeling nice and let the loser give himself a facial.
-

Little Dick Sam needed to be laughed at for having a little dicklet also.
-

Lil Dick David knows to pay the small penis tax. With such and itty bitty thing, he's definitely only good for his money.
-

Chronic Masturbating Loser Andrew doesn't deserve to have sex...he just needs to be used over and over again!
-

Limp Dick Andrew needs my humiliation also.
-

Jacob called for some Forced Intox & Feminization.
-

Sissy Jerry called, needing to be drained while he did from his wife.
-

New boy Matt found me on Twitter and bought heels off my wish list.
-

Sheldon called, needing to give up control for my legs. They make him so weak, he can't fight it any longer.
-

Cowboy A still calls when he can sneak away. He knows how good it feels to serve me.
-

DZ Bitch has returned again - it took him over a year to get caught up and be able to serve me. He was begging for a contract - so I kept it small... a simple $30 tribute every Friday. Occasionally we'll play a game - like this online coin flip and he'll have to pay more.


He's a couple days late on this week's payment...I'm guessing just testing to see if I will post them.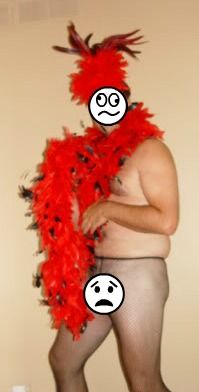 You all remember this guy in red, right? lol There are many more in my collection.



--------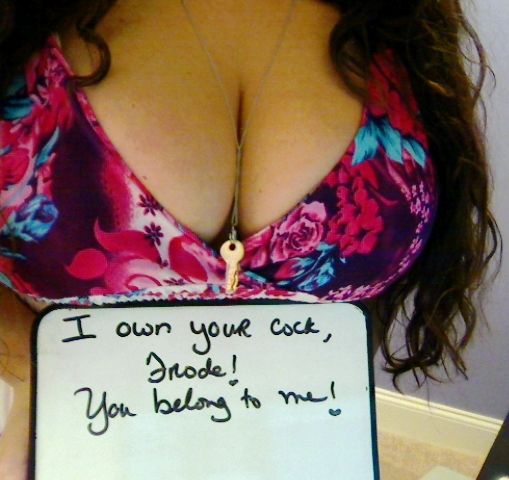 Simon(Frode) is about to be locked up in Chastity. He'll receive the lock any day now, but the keys are safe here with me:)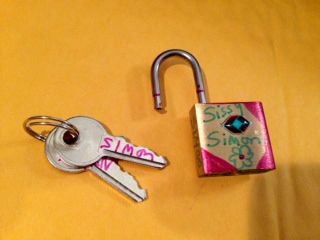 -------

Fay's spent $300 so far on vids of me humiliating his little dicked loser ass...


---------

Wish List Presents...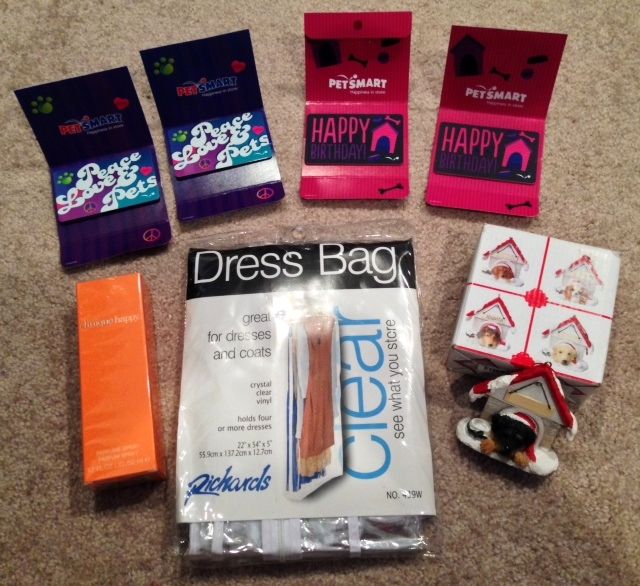 ----
</div></div>
</div>
--
---------------

Great news for all my International boys... after almost 4 years, NiteFlirt is taking International calls again!
http://www.niteflirt.com/listings/show/5427415-Let-s-Have-a-3-some-you-Me-and-your-Wallet-
Can't get enough of my cleavage?...
Click the link below to buy my Videos on NiteFlirt..
</div>
I'm back... NiteFlirt lines and Yahoo are on!



This update is a lil shorter than normal, I'm trying to get back to updating once or twice a week.

*I'll be leaving on Sunday for the beach house Cuckie JJ paid to rent out as usual. I'll be there for 6 days, but you can still email me and message me on Yahoo. My NiteFlirt lines might be on occasionally late night, so keep an eye out ;)




Sissy Michell has a whole week without the annoying wife in the way. That means lots of time in pretty ruffles. Good girl sent me $280 and put a dildo in her mouth like she belongs. She also followed my instructions and booked an appointment with a hot tranny. I like my sissies with smooth faces...so I made her shave on cam.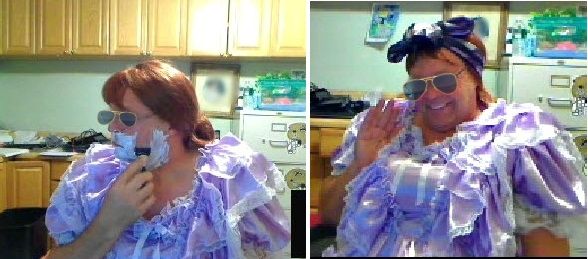 --------------






My pantyslut Slave Del came back for more training. He was so happy to model his new clothes and lingerie for me. My good girl sent me $610 and will be back for more training tomorrow. She knows how good it feels to be under my control.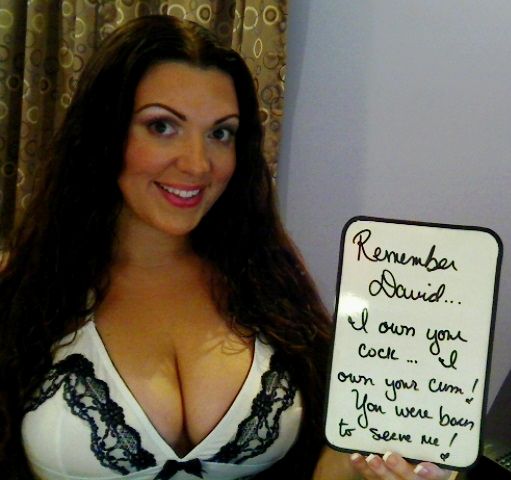 --------------------


YouTube John continues to surprise me with presents. He bought the camera off my wish list and sent me another $100 Victoria's Secret gift card.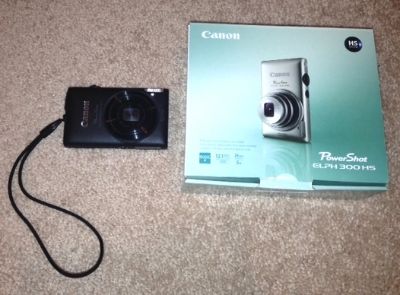 --------------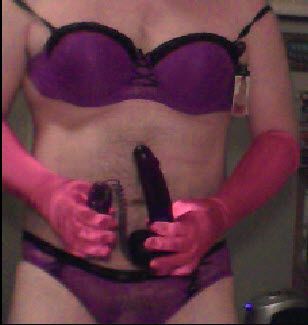 Slut Jenny got the package I sent her. Look at my pet all dressed up pretty in pink and purple. She sent me $250 while sucking on that big purple dildo.


---

Panty boy Jacq needs my cleavage. He bought panties at Target and then called from his car in the parking lot to serve me in his pretty new panties.




Loser Ben called for some raise the rate fun.



German Loser John, the 26 year old virgin was so nervous to call me, but once he did - I was happy to use and humiliate him.




Swedish Loser M was back for more humiliation and abuse.




Worker Bitch Peter called to kneel while worshiping my Princess feet.



JimG still tries to fight it, but can't resist my cam. I took $160 from my good boy in minutes.



Loser Mark sent me $80 and finally got to do another call with 1HB. So much fun to humiliate them together.




Sub Alan called for more tease & denial. I like making him ache on the edge entire time.





Cadet has been in chastity for a couple weeks now. He was traveling over the weekend, but I still made him keep on the CB6000 - even through airport security. He was a good boy and sent $100 before he left. He makes sure to say his Prayer to Goddess Bella every night.



J-27 called to have his wallet raped.



Fleshlight James continues to call so I can laugh at him. He's such a dorky loser, that rubber Fleshlight pussy is the only girlfriend he will ever have.



Cock Sucker James knows his purpose is to serve me and be whored out to please the boys.




Bitch Brendan came around flirting with the idea of Blackmail. He quickly learned not to test me ;)



Cowboy A continues to be my good boy - calling whenever he can.



Fruit Fucker Virgin Trey really tried to fight the urge to call me. But after his roommate walked in and saw my listings open and realized what he was doing, he couldn't take it anymore and had to serve me. He needed even more humiliation.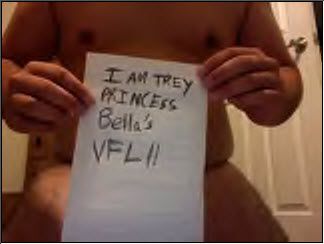 Trey will be a VFL - Virgin For Life. I changed his name to Texas Tonya and made him fuck his brush. That's the only sex he gets. Loser.



DVB can't help but spend his Mom's money on me. Guess that makes them both my bitch, working for me!




Scott D. from Wisconsin has such an itty bitty dick, he needs to be a cock sucker. He could never satisfy a woman.




Scared Joe keeps calling - begging me to get him arrested.




Hypno Alan needs to be weak for my cleavage also.



TMack sent me $50, opened TV, but got scared and ran away.



Cupcake Jarrett called to be ignored.



I took $90 from my bitch Lion and continue to make him check in and do at least 65 edges every single day.



Cuck Kurt called for some forced bi fun.



TN-Michael just wants to please me. He was so happy to get to talk to me, he bought all my pics, some vids, and tributes too. $160 spent on day 1, with more to come tomorrow.



CBT Jimmy disappeared for a few days, but is right back where he belongs- edging, aching, and opening lots of PTV mail from me every night.



Blackmail Bitch Ben called to check in. He will be sure to send me at least $400 on pay day in a couple weeks. He's on a pay schedule that will keep him in debt and my bitch till the end of the year. Of course he was trying to play more Yahoo games to owe me even more, but I'm not letting him till he clears his September balance.

--------------

Slut Rex wrote a new song for me... vid below...



---------------
Great news for all my International boys... after almost 4 years, NiteFlirt is taking International calls again!</font>
http://www.niteflirt.com/listings/show/5427415-Let-s-Have-a-3-some-you-Me-and-your-Wallet-</strong></font></strong>





Can't get enough of my cleavage?...

Click the link below to buy my Videos on NiteFlirt..

</div></xml:namespace>