Yahoo is shutting down the old messenger on Aug. 5th...

Go install the NEW Yahoo and add me to your contacts... a lot of you are trying to message me and I'm either not getting your IM's or you can't see my reply. You have to install the new messenger because I already switched over. Yahoo ID: BellaDaisy22xo

Yahoo has announced that it is shutting down the legacy platform of its chat service Yahoo Messenger. The company has asked all its users to transition to the new version introduced last year. The old Yahoo Messenger will no longer work from August 5 this year.

After August 5, users won't be able to access the old Yahoo Messenger, and it is recommended to transition to the new Messenger apps on web and mobile.

Here's a link explaining how the new Yahoo will work.. and to install it:

https://help.yahoo.com/kb/SLN26860.html

On mobile - https://mobile.yahoo.com/messenger
On your computer - Go to messenger.yahoo.com in your browser, or chat right from Yahoo Mail.

To add me to Yahoo my ID is BellaDaisy22xo

---------------

My Sissy Slut Jenny decided it was time to out do herself and really step it up when it comes to serving me. My money pet sent me $2,580 in tributes and basically can't say no to me. No matter what the task is, Jenny obeys. She continues to wear panties and a SLUT dog tag necklace to work every day. Sometimes I make her wear panties and a full lace body suit to the office because I know it makes her extra weak and eager to please. I enjoy having her call my NF lines while she's at work because she can't talk or her co workers will hear.... so all she can do is sit and squirm in her seat as I tease and humiliate her and of course send her off to tribute again.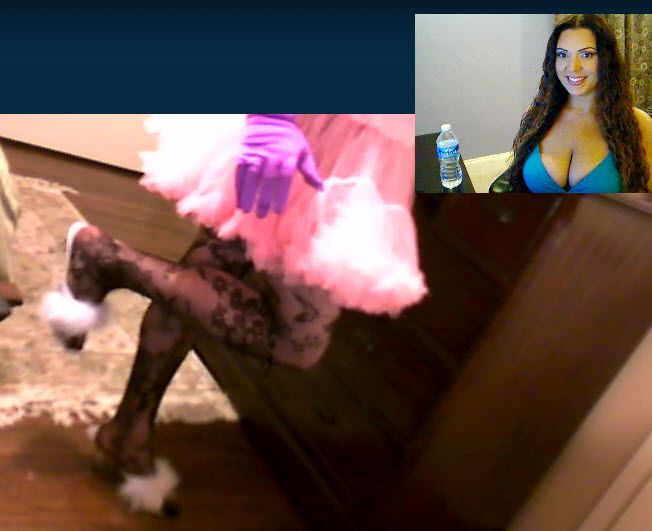 -----------------------------------
---------------------------------------------
----------------------------------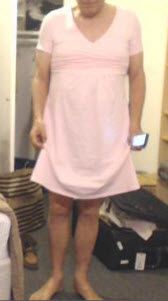 Sissy David/Slave Del returned because in the end - she can't stay away - she will Always come back to serve me. No matter how hard she tries to fight it, she can't deny how good it feels to serve me, to work for me, to please me by giving me money. Sissy gave me $3,900 because she knows the harder I use her, the better it feels.

--------------------------------------
----------------------------------------------
-------------------------------------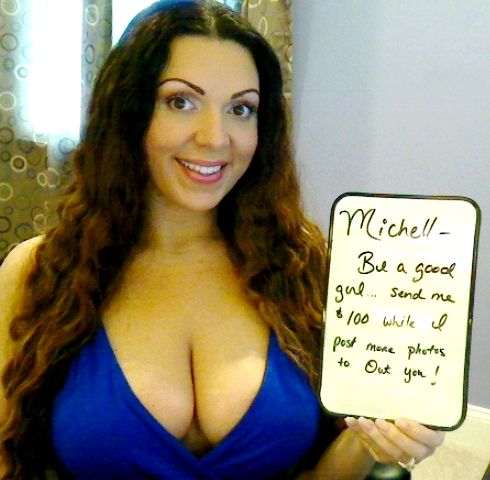 Sissy Michell is on her way to being fully exposed. I'm always updating her Tumblr pages and other sissy exposure sites with her photos, but we ( I ) decided it was time to stop hiding her face. My good girl knows that I know best, so she was happy to send more full face pics to add to our "exposure collection". My good girl gave me a new credit card and has a debit card on the way. Sissy was happy to hand over $1,510 in tributes.
Even while on vacation, Michell would rather be dressing up and serving me. So while the wife Taco Tess waited on the beach, sissy stayed back in the hotel and slipped into Taco's ruffle bathing suit and sent more pics.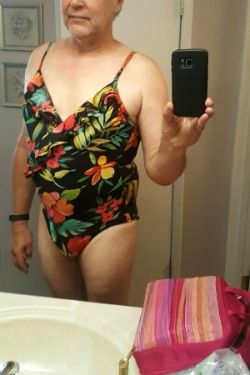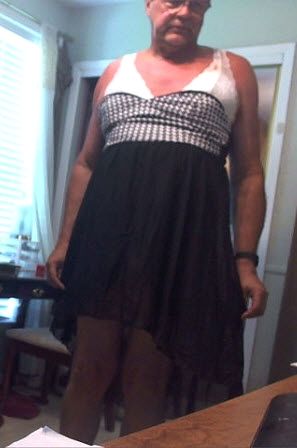 ---------------------------------
-------------------------------------------------


TDY is even more under my control. He wouldn't even think of making purchases without my approval...but of course I can use his money whenever I want. When I recently maxed out one of his credit cards, he was happy to see I requested a credit increase so I can continue to shop whenever I want. Between tributes and shopping with his cards, TDY was excited to see that I took over $4,785.
------------


Fist Fucker Fay ended up drinking and jerking away $1,090 into my account because he just cannot resist clicking and paying for my humiliation. Every time he tried to stop, he would just come right back begging for more humiliating videos. It's so much fun to remind him what a little dick, drunk, dick driven loser he really is.


---------

Whipped puppy tries to resist, he tries to play it off like he's tough and can resist my control. But he can't, he gets so weak under my cleavage control. Whenever I tell him to tribute, he must obey. I took an easy $1,225 from my little whipped bitch.
--------

Jim G can't say no, he wants to be a good boy, he wants to please his princess, and he knows just how good it feels to give his princess exactly what she wants. I easily took and extra $580 in tributes from my good boy because after all he's not allowed to say no to me.
-------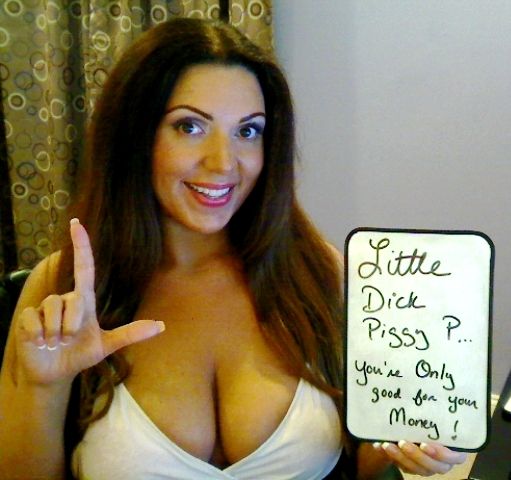 Lil Piggy P knows to always send at least a $200 tribute when he messages me. That little dick loser will never be good for anything except his money.
-----------


Jerk Off Loser Jeff is much happier now that he has accepted who he really is.... a panty wearing sissy boy with a 4 inch dicklet. He gets so nervous and like so many boys, says my boobs make him stupid, but he knows he has to give himself to me and make himself useful. So I had him send me a $200 tribute, then an extra $30 Small Penis Tax.
---------


When Loser Chad called - he knew it wouldn't be long before I hung up and raised the rate... loser has to pay extra for my attention.
---


Loser Phillap can't get enough of me. He's so weak and in love that I just can't help but take advantage... I know he'll do anything to please me, he can't say no. I kept raising the rate on him and still made him send an extra $300 in tributes. He can't afford it, but would much rather go without than not be able to serve me. He needs me.
-----------------


Bryan sent some drive by tributes... $210 worth...why?..because it feels so good to send me money and please your Princess!
Good boy, Bryan.
-----------------------------------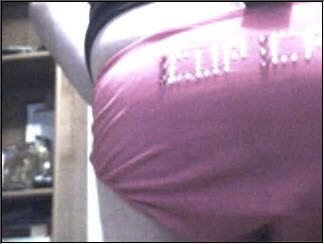 Here's 1HB dancing around while wearing his "Cupcake" panties. He will do anything to entertain me. He's been such a good boy... sending lots of wish list presents and surprising me with larger than normal tributes. He said a while ago he wanted to out do himself, and he definitely has been.
------------------



Here's 1HB's buddy... Loser Mark - the pastry fucker is inside a gas station buying cupcakes as I laugh at him on speaker phone.

Then he rushes out to his car to show me just how much of a loser he really is! When he's not fucking pastries, he'll slip into his wife's panties, throw his legs over his head and cum all over his loser face. Of course I've got him sending tributes the whole time:)
---------------------------------



I took an easy $520 from this drunken reject - Swedish Loser M. The meaner I am...the more he wants to be used and exposed...such a loser.
----------------------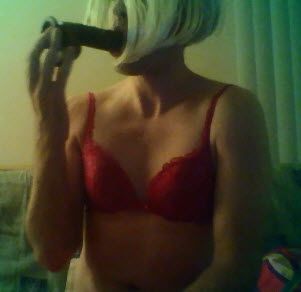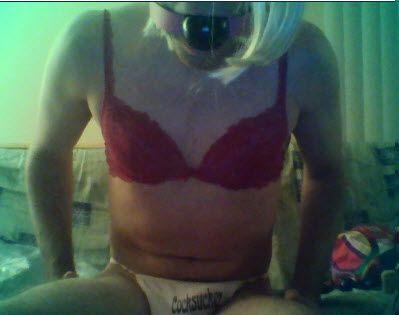 Sissy Damian was so overdue for a session. I had him dress up in his lingerie, wig, and lots of slutty red lipstick before he started his cock sucking practice.
-------------------
-----------------------------

Tranny Cock sucker Carlos called... he definitely needs more practice ;)
----


Sub Josh - called needing to be used. He can't help but focus on my cleavage while sending tributes.
---

JJ called craving to be humiliated, exposed, and blackmailed. Of course it cost him $100 to have his panty and bra pic removed from my blog.
----------


Foot Slave James called to serve and worship, but I decided to humiliate him instead... making him hump his bed while singing a song about how "Bella is my everything".
-----------------


Little dick Chris had to work up the courage to call me. He was craving my humiliation, but was so nervous to finally get to speak to me. lol how cute;)
-----------

Cowboy A continues to sneak off to serve me. But if our times don't line up and he's not able to call, he still surprises me with tributes because he knows how important it is to keep his Mistress happy.
----------------------

I took $355 from my Bitch Lion - but still keep him denied. 30-50 edges every night of the week....but he won't get permission to release any time soon.
Ache like a good bitch should!
-------------------------------------------------

My NiteFlirt Goodies - Vids & Pics:
https://www.niteflirt.com/profile/BellaDaisy22?gb_id=1035673&un=a39f

NiteFlirt: https://www.niteflirt.com/listings/show/5427415-Let-s-Have-a-3-some-you-Me-and-your-Wallet-




$20 Small Penis Tax



My NiteFlirt Goodies - Vids & Pics:
https://www.niteflirt.com/profile/BellaDaisy22?gb_id=1035673&un=a39f

NiteFlirt: https://www.niteflirt.com/listings/show/5427415-Let-s-Have-a-3-some-you-Me-and-your-Wallet-






Sissy Slut Jenny entertained me today with a new song she wrote for me.
I enjoyed humiliating my slut and draining her of $1,000.

I'm one of those people
Vulnerable to evil
Specifically Her wicked smile

Had pretensions of romance
Daydreaming of a slow dance
But even at a first glance, She knew I was Hers to use

She has me so addicted to so many kinds of wrong
She's even got me thinking it's what I wanted all along
She twisted up my head, hence the title of this song
Manipulatrix

I'm one of those people
Mind's a little feeble
A voodoo doll stuck with a hundred million needles

Knees already weakened
On the ground and bleeding
Offering up all my inadequate feelings

She twisted up my head, then She taught me my new place
A puppet on a string, masculinity erased
Now I'm wearing Her humiliations on my face
Humiliatrix

Couldn't help but to appease Her
Now Her purse contains my Visa
From Disney to Ibiza, She knows I'm Hers to use

'Cause She collects those people
Vulnerable to evil
Voodoo dolls stuck with a thousand trillion needles

She has me so addicted to so many kinds of wrong
She's even got me thinking it's what I wanted all along
She twisted up my head, hence the title of this song
Manipulatrix
I added new videos to my NiteFlirt Goodies...
NiteFlirt Goodies: https://www.niteflirt.com/profile/BellaDaisy22?un=35ac#goodies

1) My Cleavage Opens Your Wallet - $10



----

2) Give In To My Cleavage - $10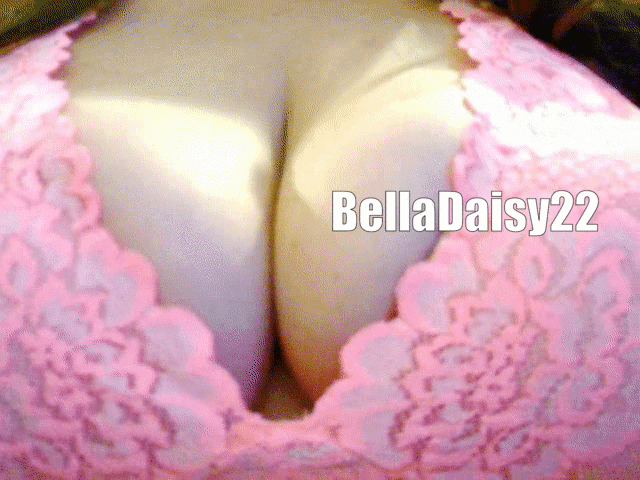 ----


3) You Want To Be My Sissy Girl - $10



------

4) Little Dick Loser - Eat It! - $10




NiteFlirt: https://www.niteflirt.com/listings/show/5427415-Let-s-Have-a-3-some-you-Me-and-your-Wallet-

*More Vids for sale on NiteFlirt : http://belladaisy22xo.livejournal.com/276739.html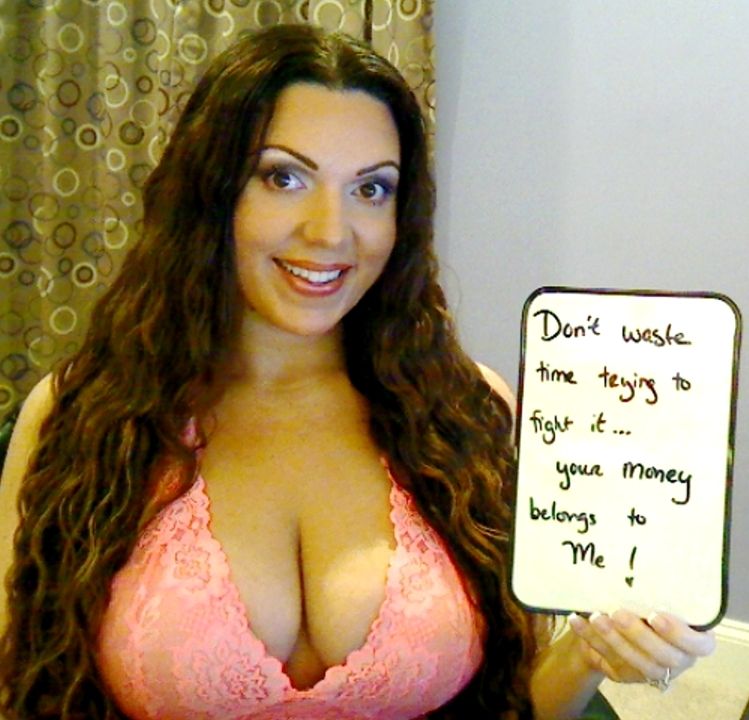 -----

Good boys don't fight it.


As always, I'm in control of TDY's money and credit cards. He has to check with me before making any purchases with the credit cards that I helped him get. If I think he's trying to buy something unnecessary, I let him know he's wasting money that should be going to me. Since I'm the Boss and I take what I want... I helped myself to $2,690. ($1,820 cash and then went shopping and charged another $870 ) --- I mean really, since I'm the one that helped him apply for the cards, I should be the one to use them ;)
-----------------
----------
-----------------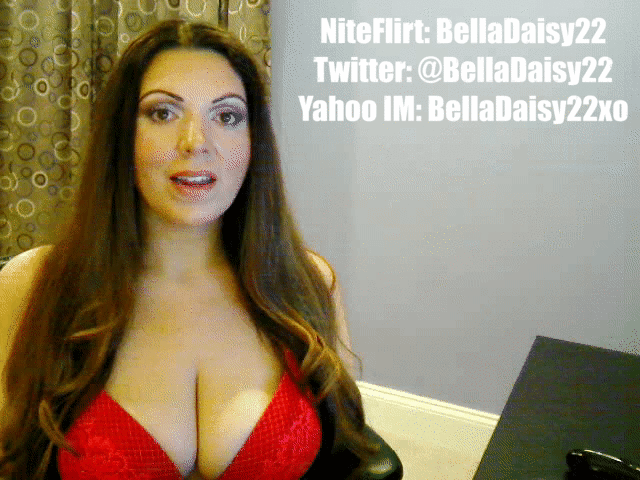 I've got Lil Dick Fay so weak and addicted. He keeps saying he's going to stop buying my videos, yet he can't go more than a few days without begging for more of my humiliation. I enjoyed teasing the pin dick and taking an easy $1,260.
-----------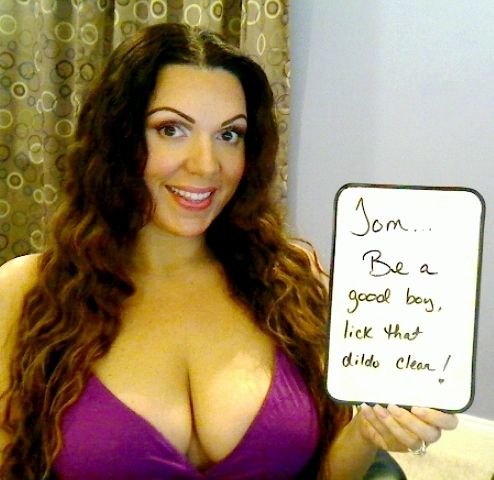 Speaking of easy... TomM knows when I tell him to go put on his panties... he's about to be wallet raped. I took $1,000 from Tom as I made him suck on a dildo in his pretty lace trim panties.
-----------------


Sissy Michell loves the way it feels knowing I'm in control. She's always ready for random panty checks, even if the wife - Taco Tess is home... Michell stops what she's doing and stands in front of the web cam I have running 24/7.
Of course it's much more fun when Tess isn't home... then Michell is able to slip into pretty dresses like a good girl should. We've been making some progress in Michell's exposure. She's been reposted a lot lately on some sissy outing web sites. My good girl gave me $500 and is happy to give up more control.


--------------------------
----------------------------------

Here's Loser Mark wearing his wife's lingerie.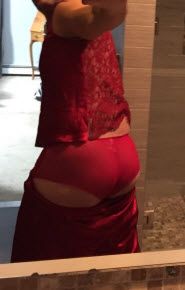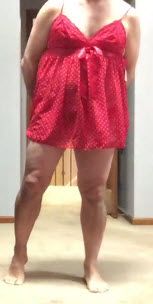 This cum eating loser has been stepping it up lately to entertain me. With all the pastry fucking, couch humping, legs over the head-release on his face.... I most enjoyed giving him 5 minutes to leave the office and run to his car in the middle of the work day so I could raise the rate on him and humiliate him...I love how badly he needs my attention ;)
-----------------------
------------------------------





Good Boy Gary clicked $120 in Pay-to-views for my cleavage. Good boys give their money to my cleavage.
-----------


VA-Slave is so afraid of me turning him into a sissy, he hung up on me during our call. :) I let him apologize by sending a tribute. I knew he couldn't stay away though... after all, my breasts are his religion;)
--


I milked my bitch Lion for $485. First he asked me not to take any more, but then I had him begging me to milk him as I made him say "Donna owns me" over and over again even though his wife was right upstairs. I've had him by the balls for years and he gets deeper under my control every day.
------------


JimG can't say no....even when he sometimes wants to... he knows it feels much better to give me what I want, send me money, and make his Princess happy. My good boy sent an extra $165 in tributes during our calls.
-------

1HB is back in business.... sending lots of tributes and wish list shopping while sitting at my feet, waiting for my attention.
----------------


Sissy Greg called to serve me while wearing his purple and black panties. His little dicklet belongs in chastity. He was a good sissy and thanked me with a tribute after our call.
------------------------------------


Loser Kody knows he's nothing but a lil dick loser. With only 3 little inches... all he can do is pay to stroke.
----------


Scrawny Scott knows he'll never be a real man, he'll never be a stud - of course I had to raise the rate on him.
---------------------------


Cuck Loser Brad - this oinking loser knows he doesn't deserve his money and should give it away to real men.
-------------------


Tranny cock sucker Carlos is aching to be whored out. He wants to pay me for every cock I make him suck.
-----


Robot Jeff - the mindless, drinking robot - he knows his purpose is to work for me.
-----------



Swedish Loser M continues to drink and be drained.
---------------------------------

BenG from Nyack, NY.... definitely hasn't been keeping up with our agreement... it's like he wants to be exposed ;)

------------------------------------------------------------


GC's from 1HB and Loser Mark...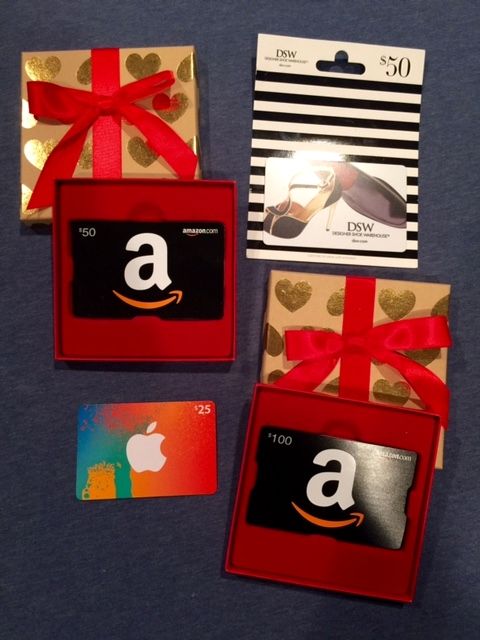 ----------



---
Sissy David had so many new outfits to model for me. She loves showing off her pretty new dresses and heels. Sissy knows how important it is to keep me happy and give me whatever I want... she wants to make sure she can get my attention...and abuse. David knows she was born to work for me, serve me, and give me money...so she was so excited when I took $5,920.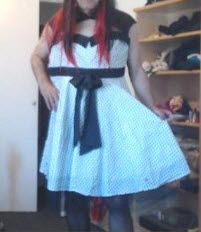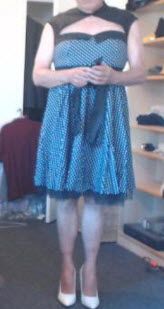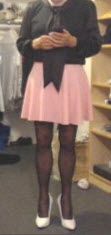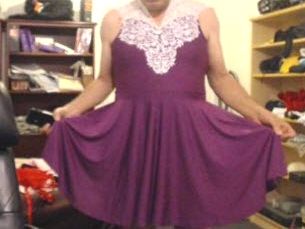 -------------------------
----------------------------------





Sissy Michell spent some time in chastity... after trying so many different cages, Bird Locked seems to be the winner. Lucky for Michell...the wife, Taco has been buying new dresses lately... that just means more dress up time when Taco isn't home....or passed out asleep and I make Michell put on something pretty. My good girl gave me $1,400 and some wish list presents.

I have 24 hour access to a hidden cam in Michell's office. So whenever I feel like doing a Panty Check, Michell has to get up and go in there... even when Taco's in there and he could easily be caught. Here's Michell lifting up her shirt to show the red panties peeking out above her shorts... and that's the back of Taco's head in the bottom corner, lol.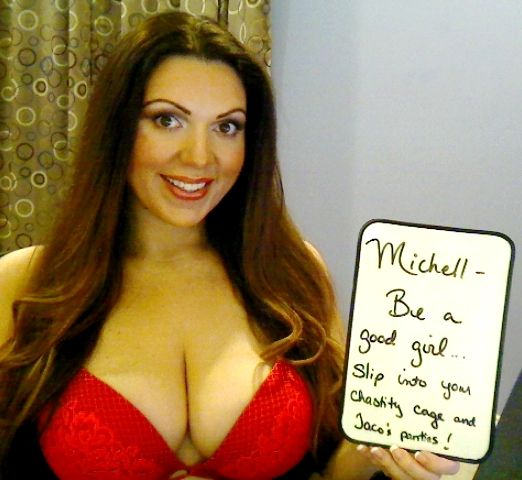 ------------------
-----------------------------


TDY always appreciates me helping him make financial decisions. He also loves when I help him apply for new credit cards. When I gave "our" new Macy's card a $600 workout, the bank called his house to confirm the purchase since it was billed to him (of course) but shipped to me. Unfortunately he missed the call, so the voicemail went to his wife's email... quick thinking TDY, called back to confirmed the purchases and then ordered a cheap, $30 watch for his wife. $600 for his Boss...$30 for the wife.... yes, just the way I like it;) Of course he also handed over $2,760 in tributes because whatever I say - goes. He knows when it comes to his money, the Boss knows Best!
------------------
------------------------------

I had fun maxing out my bitch Lion's credit card for $975. You'd think after milking all that money that I must have let him release... Nope! Ache bitch, ache!
----------------

TomM also spent some time in the Bird Locked cage. Even though he didn't spend as much time as planned locked up, I still enjoyed taking a quick $900. That's ok, my plans for him this weekend include pink panties, the cage locked, and a dildo in his mouth as I empty his wallet.
--------


Whipped Puppy handed over an easy $600... it's so easy to get what I want when I have him so weak for my cleavage control.
-----





JimG tries to fight it, but he can't help how good it feels to be my good boy and send me money...of course it's even harder to fight it when he's focused on my cleavage;) My good boy sent me and extra $350 in tributes during our calls.
--------------


I've got Phil exactly where I want him.... addicted.
Even though he's been a good boy - sending tributes, buying my goodies over and over again, and paying $20/min for videos... he's still denied.

Phil: "
-"i TRIED not to think of you. I tried to save money. I quit Niteflirt, and deleted all da pics i had eva bought off of my laptop. I was doing so SO SO well. Then I thought of you and went on your blog. I ended up falling so much harder than ever. You are the greatest of all time."

-"Btw, I'm not sure if this is what u meant by aching. But I'm literally starting to ache(as in blue balls). This is my first time experiencing it, but I learned that it's not dangerous so I'll bear with it. BUT PLEASE PLEASE PLEASEEEEEEE tell me u have at least some date in your head. cuz this is taking over my mental life."

-"Words can't express how much i think of you. All day. It's embarrassing to think that u could record a one or two minute video and have me in this state for days while u go about ur normal life. all i want to do is get more money from you."

-"A friend of mine has wanted to buy one of my games off me for a while now and i kept telling him no. But i agreed to give it to him for 50 bucks because i can't wait until the 7th for another video. i've never been in a state like this before. Pllllllleeeeeeassse let me cuuuum. You are too sexy."

-"I can't help it.....your cleavage drives me soooooooooooooooooo crazy. Please I want to be your good boy. I want you to smile. I love you so goddamn much you can't even imagine. You really are the cruelest/sweetest angel."

--------------------

Good boy Gary continues to click and pay for my cleavage vids. He can't help but ache when he's focused on my cleavage right in his face.


------------


Fist Fucker Fay can't say no to my cleavage either. He'll send me an email asking to buy a video or 2 because that's all he can afford. But I know if I keep sending them, he can't resist and has to open them. I enjoyed humiliating this little dick, drunken loser while he clicked and paid $510 in PTV mail.
Fay:
-"It is so Damn Unfair how you use your beauty and those Big Wonderful Soft Heavy Warm Tits of yours to make such a Thick Stack of Money off of pathetic Lonely Pin Dick losers like me."



( this one made me laugh, I didn't update my journal - I sent him more Pay mail instead)

-"You will please stop being a Mean Bitch and update your journal? I've been looking forward to Beating Off to your journal since last year .... please?"

-"I can't help it, but I am so very much in love with you ... even though you are so damn Mean and Unfair!"

-----------------------------------------------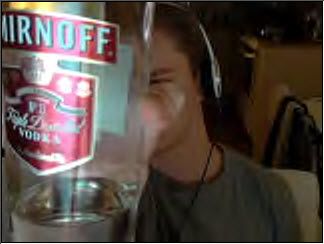 Swedish Loser M was drained of $675 as he drank beer and vodka and begged for more humiliation and exposure.
----------------
-----


I took a quick $200 from Piggy P - the little dick loser knows he's only good for money.



--------------------------
------
I always have fun with my Raise the Rate bitches...

I had Bitch Bryan send me a $50 tribute, then decided to hang up on him and raise the rate.


Scrawny Scott knows he has to pay extra for my attention. Even though he was on a long drive home, he had to jump at the chance and call when he saw my NF lines were on. Of course I had to raise the rate on the grunting piggy loser!
---------------------------------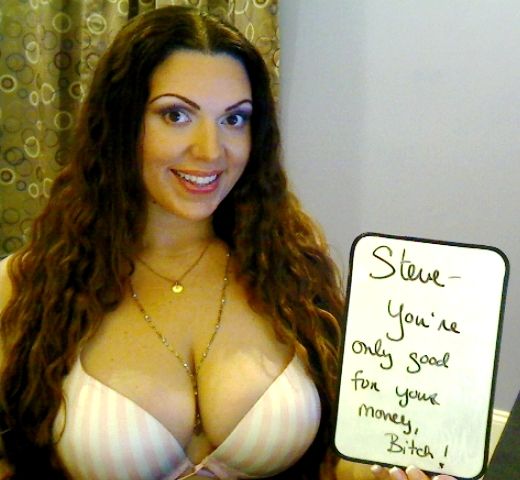 Loser Steve has to send tributes whenever I tell him to... what else could he be good for?
------------------------


Blackmail Bitch Bill sent me more pics to add to his exposure collection. Including a close up pic of him down on his knees being the cock sucker that he is -at a glory hole. I made him admit and repeat over and over again... no one made him go to the glory hole, he's just a cock sucker.
--------------------

Chicago Mikey continues with his super gay submission wrestling... even doing photo shoots now! How humiliating to be pinned down on the mat (while wearing a pink singlet) and have a wimpy looking guy smoother you with his package in your face? It's ok... Mikey loved every minute of it ;)

------------------------------------

Cupcake Sissy always wears the cutest Victoria's Secret lingerie when calling to serve me. Always pretty in pink (and a dildo in her mouth) ... just how I like my girls ;)
---------

Drone for Bella continues to call to serve me, while whispering and hiding from his wife.


--------------------


VA has been doing some wish list shopping... according to him - I am his religion. In that case slave boy, I think you're gonna have to do a lot more shopping to prove yourself.
-------------------------
---------


I had Loser Mark (the pastry fucker) go to a gas station and pick out these SnoBalls...of course the loser couldn't wait to get to his car and tear open the package, lol. When he's not busy fucking pastries, I've got him in his wife's lingerie entertaining me on cam. A big congrats to Mark - he finally ate his cum... good job, LOSER! LOL
Next up... a 3 way humiliating session with 1Hb... I'm going to enjoy seeing how far I can push them to impress me:)

---------------------




Amazon Presents...


http://amzn.com/w/Z5DX5HTDGOP0</p>
My
YouTube: http://www.youtube.com/user/BellaDaisy22xo
Follow
me on Twitter:

http://twitter.com/#!/BellaDaisy22



$20 Small Penis Tax



Call me on NiteFlirt:

</b>