Drive-by Tributer strikes again...... throughout the night Ry's been paying tribute buttons and buying all the pay-to-view pics and assignments on my listings. After I saw he paid my $70 Cell Phone bill I sent him an email thanking him, but ...No Response. LOL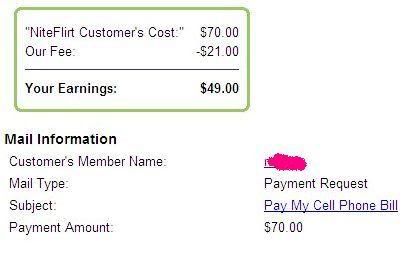 Then I was just about to turn off my computer for the night and I got a new email...
My favorite kind... Subject: Your NiteFlirt account has been credited. This time he paid my $350 Car Payment Tribute.