Last night was super busy and it was all about the sissies.... one after the other another loser kept calling... Like most nights, it started off with an entertaining call from Chicago Mikey, he just can't seem to get my hot boyfriend out of his head;)

| | | |
| --- | --- | --- |
| chicago mikey | | omg, i would be soooooo scared to shake her bf's hand. He looks like SUCH a studly man, and i'm <blushing> just a scrawny, pencil-necked loser. He could CRUSH my tiny little hand. Owee, owee, owee! <whimper> |
Then I got a call from an extra special Loser... Sissy Timmy....Timmy has been calling me for the past 4 years and is easily one of the biggest pervs who've called. His pervy-ness goes all the way back to growing up with a step sister who he would purposely try to let catch him jerking off. At one point she threw a ziploc baggie at him and said - here, to save your memories in... then walked away laughing with a girlfriend. Timmy wanted to try something new last night... after reading about all the stuff Chicago Mikey and Cuckie JJ have bought for my boyfriend, Timmy wanted to do it to. So we searched Amazon and I let him buy an Under Armour cap for my boyfriend. What does the loser want in return??... just a couple pics like I took for Cuckie JJ from the Phillies game.

Of course in Timmy's pics I'll be giving him an FU and the loser sign ;)


wishlist:
http://www.amazon.com/wishlist/Z5DX5HTDG
OP0
Then I got a call from Kendra Lynn.... This was only the second time Kendra Lynn Stockington had called me, but he/she is unforgettable... you'll see why......
Richard goes from this:

to... Kinky Kendra Lynn as soon as he slips on his stockings...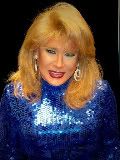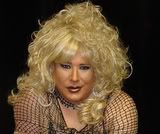 He actually asked me to take these pics off his blog so I can let more people know what a big black cock loving sissy faggot he is! He's not your average sissy with maybe a couple pairs of panties and lipstick hidden in the back of his closet... oh no, slut Kendra has Hundreds of pantyhose, stockings, lingerie, killer heels, slutty outfits, etc...