The first of many gift cards that will be arriving in the next couple weeks.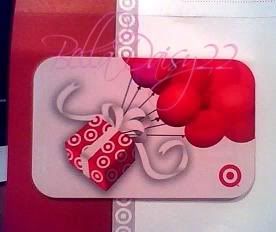 I signed on last night around 9pm and stayed busy till sometime after 5am.....

My night started out with an arranged call from UK Rob who wanted to play more drinking games... after spending $550 last weekend I was surprised to see him back so soon. Unfortunately Rob got an early start drinking while waiting for me to get online and after only a couple Gin & Tonics he couldn't drink anymore. It's not fun if you're sick, so I told him to call it a night;)

Right after that my Limp Dick Loser Steve called for more humiliation and a personalized picture.

Porn Star J called a few times, but NF kept disconnecting us after only a minute.... but he finally got through , grabbed his dildos and went to town to show me what a cum slut he really is.

After that Sissy Damien got all dolled up for a long humiliation/cbt cam call... he came prepared in full make up, lingerie, and a mini skirt. He also had his toys ready... 2 dildos - a little one and a big ejaculating one I made him fill up with warm water and KY Jelly, a bunch of clips/clamps, rope, and a paddle brush.
While I was talking with Damien, Loser Mark (the pastry fucker) was getting very impatient wanting to serve his Princess.. he sent a bunch of tributes with little messages like this one:
"tell that fuckin sissy to stick that fuckin plug up his whore ass and get put on hold so u can talk to other customers"

Well of course I didn't put Damien on hold, but Loser Mark got lucky because we were disconnected when he went to add money and Mark was able to sneak a quick call in while hiding in the laundry room from his wife.
Then is was right back to Damien who after a lot of cock sucking, money shot, and a super sore ass and balls..I let him put his legs over his head and cum all over his slut face.

After that I took a break from NiteFlirt to focus on a couple subs looking to serve me from the Domme site...

The first session was with $lave Andrew who I enjoyed teasing, while making him do push ups. I'd send him a link to something on my wish list and ask him if he'd buy it for me... since he wasn't allowed to stop doing the push ups and didn't answer me... I just took that as a "yes" and gave him a short break to send me a gift certificate. After a few guessing games he ended up owing me $210 :) Not bad for our first session ;)

After that my new Pain Slut M was back for another $80 cbt session...