Last week I posted the email I received titled: Journal of Dreams... last night he was back for more...

It started with an email....

"I'll be serving you soon? :-) You truly are a doll. You have so many guys, I find it so hot what you do to them. Sometimes I wish it were me. But I can see how addictive you can be. So... I've watched from a far."



$10 Pay-to-view: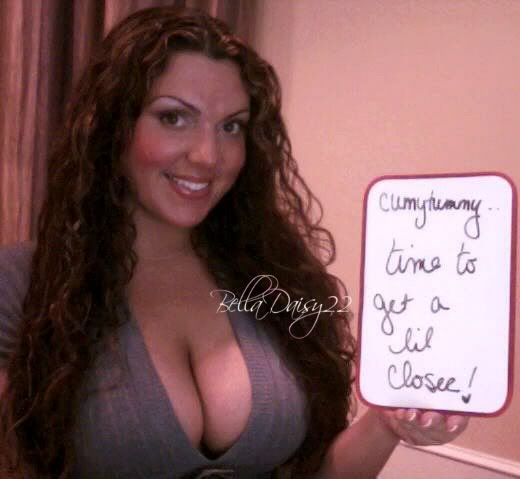 "Oh my! I'd love to be close to you. My heart just did a flip looking at your picture and what you wrote."
Then I asked him what he's into...


"LOL! Honestly... I'm into you. Your beauty, your smile, and how easily it seems you use men. And the things you say about them, yet they keep coming back for more. Absolutely amazing and hot!! I many times wish I were the focus of your attention and abused by you. But as I said before.... I can see how others have gotten so hooked. But it doesnt prevent me from having thoughts of being teased by you, put in chastity, being made to wear panties, and receiving pay mails while being denied right to cum. What can I say, you certainly have a way of corrupting a mans mind and desires. I guess a more appropriate question from me to you is, what are you into most."



$10 Pay-to-View: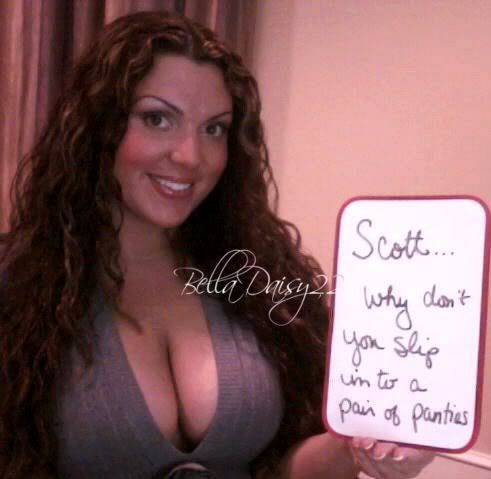 "My goodness! I cant help but say this, but your breasts are absolutely wonderful!!! Do you realy want me to put some panties on? Or are you just stirring me up? I'm not sure my wife would like me wearing her panties. LOL!"


I'm not worried about her ;) Go sneak a pair :)
"Ok! :-) I will. If she knew I was talking to you or going to put on your panties, shed kill me for sure. LOL"
I dont feel like posting our entire conversation -- but here are a few of his replies, I'm sure some of you can relate:


"They are red with lace trim and tiny bows on them. God, looking at your smile and your saying I can stroke makes me drip."

"I'm stroking! Stroking and looking into your eyes! You make a man want to do things he should never consider. I'm so excited! And these panties are getting precum drippings all over them. I'm not sure what I should do about them as far as making sure my wife doesnt find them missing. I better wash them I guess. My hearts pounding!"

"Lick it up? My pre cum? Oh shit! If I tell you I fear you might put it in your journal. I fear what you might do to me from seeing what you do to others. And I'd actually like to tell you. Your telling me to lick my pre cum is so nasty and dirty. I've never done that before, but I've always wondered what it would be like to give head. But only to someone who fucked my wife or was going to fuck her. Shes wayyy too conservative for me to ever tell her something like that. Even if its a fantasy. What do you think of me now. Do you think bad of me? I'm going to lick my pre cum as you said. I'm drbbling everywhere! And I can hardly think straight"

" I like your financial domination and Id like to serve you. i have always imagined myself on my knees kissing your feet while you relax. Spoiling you and pampering you would truly make me high knowing you enjoyed it and liked using me for such. I cant help that i find your attitude so attractive. I enjoy doing as you say."

"

Would I need to set up a phone call to talk to you? Or do you just like takeing money from me using pay mails? :-) You know I cant get enough of you.

"

"Thinking of youuuuuuuuuuuuuu!!! And I think you know that. Why do you make me pay for your mails? Is that how you end up taking so much money from guys?"

"yes... but you are realy draining me. your pay mails make me so hot though. Every time i think youre done with me you send another pay mail."

"Pleaseee stop! Youre killing me. She is going to go crazy if she finds out how much money i spent while she was gone. Can I cum for you?"

"You're such a tease. Now I see why I feared you."

"

Why are you doing this to me? I've done all you said and you wont talk to me. You just keep taking my money.

"

"This is making me feel like a slut! Its like I'm in heat!!! Youre killing meeee"

We talked through pay emails on and off all night... finally sometime after 2am I let him call me.
Over $200 on NF and a pair of heels from my wishlist...
here he is back again today...