Watching the Eagles and taking calls... come find me on NF or Yahoo...

Chicago Mikey called earlier... I emailed this lame wrestling federation letting them know Mikey's interested in a match. I had to include his pic, but I couldn't find any originals that didn't have my comments written on them... like these....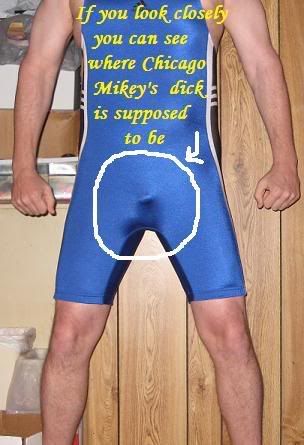 ***************

Then Loser Phillip called... I made him get right down and start humping the floor by my perfect princess feet while I laughed at his loser ass.