Chicago Mikey called yesterday -- he has a new fantasy that I think is going to be a lot of fun;)
----------------

Then my blackmail bitch RG called... he's been serving me on and off for a few years now. He's more of a blackmail slut...being used by more than one girl....when I can see he's not going to be of much u$e to me.. I let him go. He'll randomly call, telling me how much he misses me, I'd say that's nice... and move on... but he came back a few days ago begging to be used, needing me to take him back... ah why not... I made him send a tribute and update all his and his girlfriend's info, including work and cell #'s. Now he gets to check in with me every day, tribute when I tell him to, and hit up my wishlist. Welcome back bitch... you should have stayed away while you had the chance, I'm not going to be as easy on you as last time;)
----------
-------------------

I have a new toy to add to my collection of sissy dolls...

Last night I had a new caller... It started out as a kinda awkward call... One of those calls where I can't really figure out what the caller is into because he's afraid to tell me and I'm not a mind reader... So what's a girl to do ?... make him my bitch of course;)
So his time ran out..the call ended... and a few minutes later he was back...talking about how much he loved my voice and giggle...and I knew I had him.. it wasn't long before I turned him into Sissy Slut Jenny, making him do embarrassing things to entertain me.
He couldn't get enough ... and ended up calling back 8 times through out the night... only to be sent to bed with blue balls:)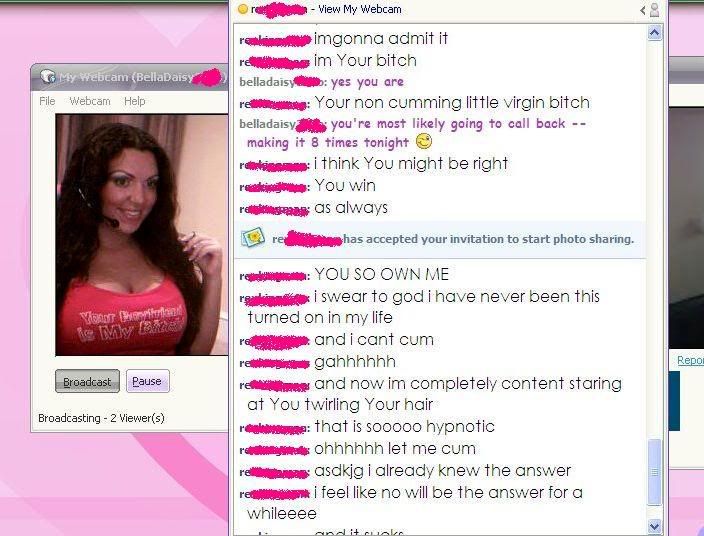 --------------


The Docking Station Dan picked up from my wishlist came yesterday... I had no idea it was delivered -- the packing box was soaked, so I had Dan check the tracking and found out the UPS guy left it sitting in the rain on the outside of my gate - for anyone walking down he street to pick up...and I didn't notice the box till about 4am this morning when I let my dogs out in the yard. Must have been a new guy -- holiday help - the normal UPS guy is at my house a few times a week thanks to all the spoiling you boys do and always hits his horn for me to go collect my prezzies - or he piles the boxes on top of my mailbox, but wrapped in a plastic bag.
I better make sure it works before giving it as an Xmas present.