A few wishlist presents came this weekend... The mini DKNY perfume from my new $lut Jenny, the Bath & Body Works perfume and DVD from $lave A, and the $75 gift card and dog toy from TJ:)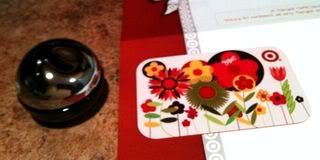 My $hopping $lut Dan has been doing some big spending... knocking off more and more from my Christmas shopping :)

~*~*~*~*~

Things are moving along nicely with my newest pet... $lut Jenny... he wanted to try out a little blackmail... always up for a challenge I told him he'd be completely owned in the next two weeks... that's with him being gone all this week for the holiday. He doesn't know it yet, but I already have everything I need...