7 seems to be the magic number this weekend..

Friday night Riley spent $700 on my wishlist, Saturday I made $700 on NF, and a few minutes ago PunishMe bought me a $700 TV (but it's way too easy to cancel the tv - so I'll believe it when I see it ) Of course there was plenty of other money made in between.. but those 700's stood out.



Edit** Looks like PunishMe didn't cancel the tv ;) He's been slutting around NF for years, spent tens of thousands of dollars on me, only cancelling once.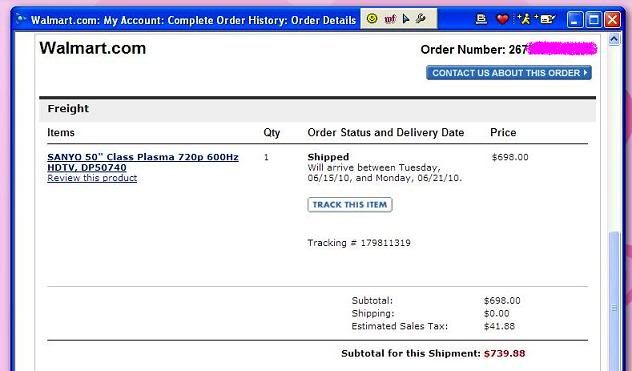 Other highlights from this money making weekend....

From the moment CummyScott read my journal entry on Saturday he was doing everything he could to get my attention.. but I was so busy with calls, subs, & slaves, that I didn't have time for him... I kept sending him pay-to-view mails throughout the night just to let him know I didn't forget him.. but my
last call of the night ended sometime after 3:30am.. I was too tired to use anyone else.... so I went to bed.
Cummy emailed me ...

Donna... I waited and waited and waited. :-( You never came back and now I wake up at 3:59am upset that we didn't get to talk. Have I done something wrong?? I'm so open to you and willing. Yet, you always have others you burn far more for their interest in you. I know, I know.... I'm being a baby. I just want you so bad sometimes that I cant even sleep well for thinking of how much I wish I could have done to make you smile. I want to feel the burn of belonging to you. Why wont you make me know what it truly feels like to be used by you? When I read your journal and you said, "My listing under the "sex" category says in BIG LETTERS... I'm here to use you loser! Don't get it twisted boys... you're here to Serve Me, Work for Me, Worship Me, Tribute, Spoil, Entertain, and be controlled by Me!" I knew then that I wanted to be yours for a even more purposeful relationship. I was so enticed by those words that I wanted to submit money to you over and over again. Tell me what I'm doing wrong or what should I be doing to be one of yours and to be used and also in your journal. Ive offered information such that you can blackmail me, Ive offered to pay to be in your journal, I just dont know what else to do.

Unfortunately for Cummy, Sunday was super busy too.. so it was another aftrernoon full of Pay mails, until I finally let him call me later in the day (after paying an extra $80 Tribute, ( on top of all the PTV mails) just to be allowed to call)

--
Sissy Damian called, so I made him get on cam and get pretty for me... panties, lingerie, and makeup...he had plans to meet friends at the movies, but I had other plans for him, I kept him on the phone for a cbt session that didn't end until I said so. When I thought he couldn't take anymore, I let him go (no cumming of course)

---
My Foot Bitch M called.. I was feeling a bit annoyed with him, or maybe I was just getting tired and cranky since it was almost 3am?.. Either way... if he wanted my attention.. he had to pay extra for it. I hung up on him, raised the rate to $5/ min.. of course he called right back.... costing him $280 :)

----
Sr came online to say hi... that quickly turned into me taking control and helping myself to $250.
MW came back after a couple years and I ended up doing the same thing to him... this time helping myself to 135 of his dollars ;)

-----
Another blast from the past, Slave Jeff called... it took me a few minutes to figure out who he was, but when I did I made him pick up where we left off... on his knees, on cam, for over an hour... aching and tributing his way out of $290. Wonder if he'll stick around long enough to get back under my complete control...from every little detail to what he wears, what he eats, and how he spends his days.

--------
Loser Mike from Chicago called... he tried to stay away for a few months...but like most of you.. he Always comes back! He tried to be good, but couldn't help himself from going back to visit his Tranny gf and wanted to tell me all about it...if only his wife knew;)