I got home around 1am...
normally I take calls till 2 or 3 am, but I'm not taking calls tonight -- I'm ready for bed!
I had a great time in NY with my friends, did a lot of shopping, and planned on having dinner at the Carnegie Deli, but I didn't like anything on the menu ( it was definitely NOT what I expected, lol) I swear I saw "tongue" on the menu a few times. SO what exactly is beef tongue? a cow's tongue????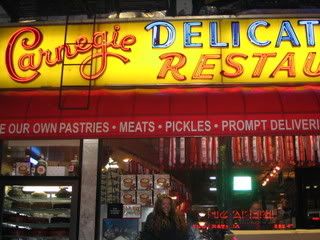 While I was gone, sox/Loser Mark sent a bunch of tributes and bought my pictures (for the 3rd or 4th time;) You won't be hearing about him for a while, he's going on vacation for a couple weeks.
So who left the 2 comments on my journal? You guys are too funny;)
Well after being rejected 7 times (for being too sexual) , Keen.com FINALLY approved my listings in the "just friends" and "flirting - straight females" categories.
Some of you can't call NiteFlirt for whatever reason.... credit card issues, or you'd rather have ingenio or keen show up on your credit card statements.... I"ll still be on NiteFlirt every night as usual, but I'll also have Keen on as well.
I'm "BellaDaisy22" on Keen also...
www.keen.com/BellaDaisy22