Last night 1HB surprised me with a $100 Tribute... just because:)
JH has been determined to beat me at my PPV games... but that's not working out too well for him...
((I'm not going to show you all the PPV's or tell you what I said to get his reaction... if you want to play... you'll have to pay;) ))

JH- my lord you are so, so seductive. What's the score?
- 5-3 Meeeee

JH: are you done?
- i thought I beat you enough for one night.

JH: i need 1 more chance at redemption...i could have sworn i won more than 3 games
- ok one more
JH- but i want it to be sweet when i win, so will you go all out. i want to beat you at your brest.
JH-and by brest i meant best...damn you and your insane ability to shatter my focus


but he lost that game too :)

JH- c..can we do another? I can not believe i cant win
- sure
JH- im worried you are starting to find a weakness with me, you are becoming so insanely hard to even attempt to resist or say no to
| | |
| --- | --- |
| | So, so difficult to fight. So, so difficult to resist. You can try, but she'll melt your mind and break your will before you even know what hit you. |
| | |
| --- | --- |
| | You will regret not calling her. She is spectacular and worth every single cent...and trust me, she'll have you spending plenty of cents as she takes control of your mind. |
| | |
| --- | --- |
| | You simply need to experience her to understand how perfect she is. She will take whatever she wants from you and have you begging to give her more. |
| | |
| --- | --- |
| | She will draw you in and then drain you of whatever she feels like, whether you like it or not |
Think you can fight? You are wrong. Call now and find out just how impossible it is to resist her.
| | |
| --- | --- |
| | Yes, she is perfect. Yes you should call. |
| | | |
| --- | --- | --- |
| | | She slowly drains my willpower until it is impossible to resist her. She always seems to end up winning, no matter how much fight I put up. |
| | | |
| --- | --- | --- |
| | | She is highly addictive and once you start, you will find it impossible to stop. |
She has me so tightly wrapped around her finger its as if she can take whatever she wants, whenever she wants and there isn't anything I can do about it.

------------------------------------------

My Mikey called for a few hour long calls this week:)

| | | |
| --- | --- | --- |
| | | i planned on only spending a little tonight, but Bella had other plans and before I knew what was happening she had me on the phone for an hour and sending tributes. i can't say no to my beautiul Princess. |
| | |
| --- | --- |
| | Princess gets whatever she wants! i love how she takes control and i can't say no. |
| | |
| --- | --- |
| | Without a doubt - the HOTTEST girl on here! The best! |



----------------------------



I had a new caller.. CB email me the other day...with a $50 tribute.
I wrote back thanking him and he said...

I've actually read parts of your journal before, but I've never had the guts to contact you. Is there any way I could the soles of your feet? I just can't believe I'm writing you.

and so the Pay-to-view email began: I sent a couple pics of my feet.

CB: So awesome! Thank you! Is there anything you request of me? I already feel like I'm indebted to you forever.

PPV mail.... what else are you into?

CB: I'm into foot worship, and even if it means sweaty feet and socks. I think it's amazing when a woman makes a man open his mouth and receive big amounts of spit. Have you ever hocked back a giant loogie and spit it all over some guy or made him swallow it? Pathetic, I know, but a strong dominant woman gets to do whatever she wants.

PPV mail ...have I ever spit in someone's face?... no lol
but I do love being in control and making men weak for me;)

CB: Well, if that's what you wanted to do to me--I'd have no power to say no. How could a man not get weak for you?

PPV mail... nice feedback ;) thank you. so tell me... have you been stroking?

CB: Maybe a little. Is that okay?

PPV mail... how could you not?;) but remember - No Cumming without Permission!!!

CB:

Oh my gosh, I think I've been pulled into your web, bc I've been able to think of almost nothing but being abused by you. How can I start to get you out of my head, bc I'm worried I might become addicted. I am at your feet.



| | | |
| --- | --- | --- |
| | | She is friendly, but that's all she's had to be, bc she easily gets out of me what she wants. |
| | | |
| --- | --- | --- |
| | | I consider myself lucky to be able to pay for her pedicure...and whatever else she wants of me. |
| | | |
| --- | --- | --- |
| | | Her feet will put you on your knees. She will pull you in SO fast. |
---------

TW sent me and email during the Phillies game:
TW: good luck tonight
-Thanks.... now let's talk about how I'm going to take your money tonight :)

TW: how are you gonna do it
$5. PPV mail:

we can start with...
this little email :)
$5. PPV mail: and....
this one;)
$5 PPV mail:
ooooh wait..........
and this one too:)
of course he opens them all as soon as I send them:)
$10 PPV: 2-1
-
woo hoo go Phillies!!!! :)
$10 PPV: (foot pic in sexy stilletos)
-enjoy ;)
TW: i love the strappy kind!
$10 PPV mail: (pic) you...
-love the strappy kind... and I love wearing sexy heels as I take your money!
TW: they make me so weak.
$10 PPV mail: JUST...
-how I like you;)
$5 PPV mail: having...
-fun? because I know I am... oh what a turn on to take your $$$$ email after paid email !!!! :)
TW: yes i love that ankle strap im so hard right now
$10 PPV mail: (pic) you mean...
-these ankle straps?
$10. PPV mail: YES!!!!!
-I still want more!!!
TW: im strokin so hard i got a cramp in my leg
$10 PPV mail: Stroke stroke stroke....
-$ while my account balance gets bigger $:)
-------------------------

$cotty called for a 2 hour game of Tease & Denial :) I had so much fun getting him oooh so close the edge... then making him open $50 PPV emails. again and again. By the end of the call he needed to cum so bad he also sent me $300 in Macy's gift cards:)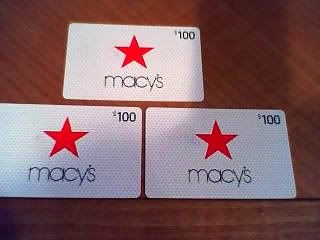 I'm off to the mall now to do a lil shopping with $cotty's money;)
I'll be on NiteFlirt tonight around 7:30.