I just saw I have 4 pages of loser notes here, guess I'm over due for an update. (as you guys remind me every single day;) If you've been lucky enough to get my cam, then you know about the little note pad on my desk where I make a quick note of who did what, if I think they've earned a journal mention. Of course it's also used for blackmail info;)

Did you all enjoy your long Labor Day weekend? I can't believe Summer's over already.. it went way too fast, but I do have the shore house I rented coming up in a couple weeks. I love the beach in September...normally it's still in the high 70's/80's and all the kids are back in school..perfect. Sunday I went to my neighbor's BBQ and Monday night I was at the Phillies game for Cliff Lee's 9-0 shut out.

In Loser News...

Dr. Piggyboy Tony is still spending loan money he doesn't have on me...I had him send $200 in Tributes while he was on call at the hospital.



I took an easy $300 from Popping Reject...



Prancer has a new tutu...




1HB is hard at work with his new promotion...even though it means less time available to sit at my feet, he's been doing such a good job of sending all the extra money to his Greedy Princess.

Cummy Scott said he was feeling strong and could resist...well apparently not strong enough because he handed over $210, a dirty panty slut like that needs to be used harder... I think it's time to hit up his Macy's card;)

DZ Bitch had his pics removed from my journal for the bargain price of $543... you'd think he'd just pay his measly $65 Friday tributes...but like so many of you.. he can't get enough of My attention.. and as you know, it doesn't come cheap;)

The Angry A's are back.. Andrew (from my Youtube videos) and Abe.. I swear they're the same person...they both have the same irritated yet pathetic and weak voice..and they both keep telling me how unfair it is that I make so much money so easily....as they give me more;)

ScottD received his CB6000, but can't seem to get it on properly.... is there a trick to getting the circle locked around your balls, cause Scott says there's no way it's fitting...no one else has ever had a problem, so I'm not accepting that, tell me the trick to lock this loser up;)

Arab Loser spent $60 for just a few lines of insults.

SamD is still checking in nightly and tributing...still fighting the urge to sign another Blackmail Contract.

Tiny Dinger Donger Tyler called....he's eager to hook up with Bimbo Tara Sissy.

Loser Mark called on his way home from Fantasy Football... he couldn't wait to get to the gas station and buy a hot dog ....with me on speaker phone...telling everyone what the loser was going to do with that poor thing as soon as he got in his car.

Lots of new boys from YouTube have been contacting me.. guys you'll get my attention after proving yourself with a tribute (I didn't say HUGE (ugh if one more person says they wish to serve me, but can't afford me - then runs away), just something that shows me you're for real). If you can't understand that you need to make yourself stand out from all the time wasters online, then you're not right to serve me anyway.

I had an interesting $200 chat with someone who said he'd been studying my videos and reading my blog for hours. I say interesting because he told me he was here to rescue me from all this "Domme Stuff"... not only would he provide for me financially, but I could move away with him and he'll even buy me a house in Philly so I can visit family. He said I shouldn't have to do this "stuff"...lol Someone wasn't studying too hard..how did he miss the fact that I own 3 properties and run a small side business. Aside from all that, I absolutely love what I do here... I love the one on one interaction with my subs and really getting into your heads (which is why I refuse to sell clips no matter how much you beg)

$lave Del came out of hiding... of course he threw out all his pretty dresses and lingerie.. so I had to send him out shopping again. He's been doing a good job of serving me.. after all, Del's purpose in life is to keep me happy...$1,910 in Tributes and $1,250 from my wishlist.. that puts a $3,160 smile on my face;)



Wish List presents...with many more to come...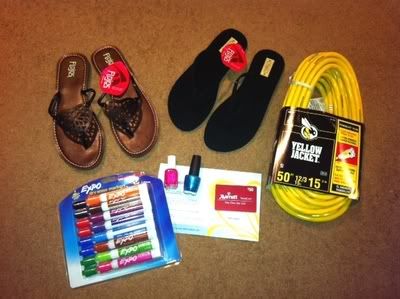 Follow me here:
http://twitter.com/#!/BellaDaisy22
Spoil me here:
http://amzn.com/w/Z5DX5HTDGOP0