More presents from Riley arrived today...(he stopped by last night and picked up another pair of hot boots off my wishlist)
* * * * * * * * * * * * *
Sissy Damian was back last night ~ dressed up in a black lace corset and matching panties, I had him put on his make up and practice his sucking skills with a lil cbt thrown in just for fun ;)


* * *
Chicago Mikey called again last night... he was so excited because Pantyhose Bitch finally excepted the fact that he could Never be my boyfriend and can now focus on his boyfriend Mikey (Mimi-kins).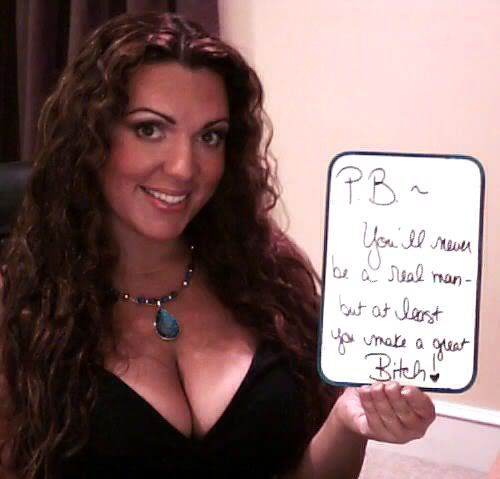 * * * * * * *
Loser Mark was in need of some humiliation last night...unfortunately for him he couldn't get any alone time... so it was back to hiding in the bathroom for him. I couldn't help but raise the rate on the loser as he went to town with an empty toilet paper roll.

* * * * * * * * * * * *

CummyTummy did as he was told ~ slipping into his yellow panties as I made him pay tributes while being used over and over again ;) Ready for more tonight Scott?... I know you need it slut!