The 2 Dinnerware sets from $lave A arrived today...with more presents to come... Thanks bitch ;)
Good ol' Time Waster Andrew and I had another falling out... I'll give him credit.. he was good for about a week.
Apparently Andrew thinks I was being "very rude and disrespectful" (( LOLLLL)) to him when I turned off my cam and called bullshit when he couldn't provide proof that he bought the last gift certificate I told him to send me. I don't know what I was thinking - calling him a liar - I mean sure Amazon sends everyone an email after purchase almost immediately...Andrew's must have been lost in cyberspace... what a coincidence I never did get that last $40 Andy;)



~*~*~*~*~*~*~*~*~*~*~*~*~*~
Presents from Paypig John8 -- getting my Christmas shopping started...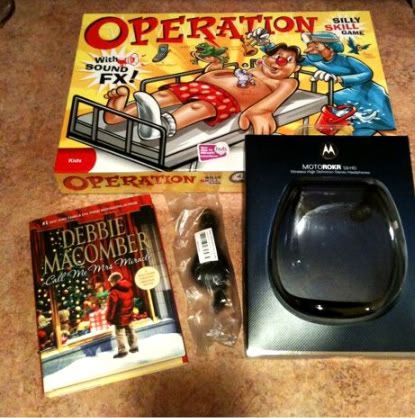 Speaking of John...
-he signed on last night to inform me he was just saying "hi" and would not be tributing again until later in the week. Things didn't exactly go according to plan... I ended up making him watch 2 of my videos and tribute $110 before going to bed:)

-I told Loser Mark he needed to step it up a little while ago.. and he has... he gets to call me at the bargain price of $10/min now :) Keep up the good work pastry fucker ;)

-Foot Slave Brian has been calling pretty regularly - needing to worship my feet as I raise the rate.

-"Angry Andrew" called a few times tonight (not TW Andrew)... the Andrew who loves to tell me how much he hates me. According to him, I "ruined" NiteFlirt. WHY??? because he wants to be able to call other people, but can only call me. lol No I don't own him or anything - this is all him... he said "I want to be able to call other people, but then I see you on and I have to call. I hate you! You're such a bitch! Why do you do this to me? " Umm..what exactly did I do Andrew?...answer the phone and say Hello? He was also angry because he was out at a bar and rushed home to call me... only to see my lines busy while I talked to Chicago Mikey for 45 minutes:) Andrew called me 6 times tonight, each time telling me how unfair it is that I keep taking all his money, lol.

Seems like all the Andrews are calling at the same time again....
-Long Hair Fetish $lave Andrew was back last night.... sending $240 in tributes and giving me more personal info than ever before:)