It's good to have things back to normal on NF... I've pretty much been busy nonstop since yesterday afternoon. Of course that means some of you weren't happy having to wait 1, 2, and even 3 hours to call me tonight, but I was happy to see my loyal pets sitting at my feet waiting their turn.
Today's presents...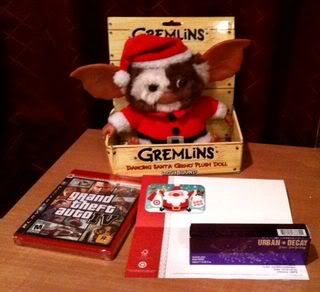 My Bitch Lion came around yesterday,trying to get my cam, while telling me not to call him "bitch"...of course I didn't listen, since he is after all..My Bitch. He also told me he wouldn't be giving me his new credit card info... but I was relentless and he had no choice, but to give in. It's so much fun to see just how weak I can make him. I ended up taking $200 last night. When I signed online this morning, I saw he had been waiting for more. Lion got lucky since I'm normally not on during the day....so lucky I decided to milk him for $250 more:)

~*~
Loser Mark the Pastry Fucker called yesterday while driving home from work. I had him stop at the mini mart and pick up an Apple Danish. I couldn't help but laugh when I heard the cashier say how those things are dangerous, he's addicted to them. lol..yea and Loser Mark's addicted to humiliating himself for me:)

We arranged another call for this afternoon since he'd be home alone. I told him to make sure he had the Marshmallow Fluff ready to go. I really jacked up the rate on him this time...Mark doesn't last long with the fluff, lol. With his tub of fluff wedged in the couch cushions, he was happier than a kid in a candy store. Such a loser.

~*~
T-10 is still hanging around...he sent $150 in tributes, $50 on a call, and another $50 on a gift card.

A.O. was eager to do a cam call with me. He only had about 10 minutes while hiding from relatives. Before the call, I told him to send me a tribute to show how much he values his Goddess' time. how much?..surprise me;) (you boys know if I don't like the amount I make you send more;)
He sent $150... $150 for 10 mins? that'll work ;)

SissyT finally got a hold of me for a nice, long, 2 hour Cam $ession.

Then Birdman called for an hour.

1HB decided to surprise me and triple his daily tribute last night.

Riley did a quick drive-by and picked up another $50 Target gc. Nice job on my wish list boys..$550 in gift cards and some other presents bought in the past couple days.