Cuckie the Phillies e-tickets you bought me were sent today:) Can't wait for Spring!



~*~*~*~*~
Today the Code Enforcement Officer from my town stopped by to drop off this cheesy lil plaque. At first I wasn't exactly happy to see him... if you've been following by journal the past few years, I've been doing a lot of remodeling and that guy has been a bit of a pain with needing permits for every little thing I've had done. Last time I saw him was in the Spring when he wrote up a $1,200 fine for not getting a permit to build my new deck (I had the old one taken down and a new one put up - I didn't consider that new construction, so I didn't get a permit... I was wrong;) In the end he let me off the hook since I just got a permit to have new central heating and air units put in a few days before.
As I walked up to the gate to meet him, I "jokingly" said, ok so what do you have for me this time? He said you won 2nd place for Christmas Decorations. I asked him if he was sure he had the right address cause I didn't enter any contests... then I asked who won first place. As I figured, it was the guy on the cul de sac up the street from me (he starts decorating the day after Halloween and finishes around Thanksgiving -he can have 1st place;)
So the point of this post is to tell you ...
Now I'm thinking about plans for next year... and seeing as how you boys paid for every single bit of decoration I had out there... I expect you to do it all again...obviously I'm not using the same stuff...so get over to my wishlist boys - start shopping!

Loser Mark said I was showing my inner dorkiness...say what you want...I love all things Christmas:)

(I blurred out my personal info on the plaque)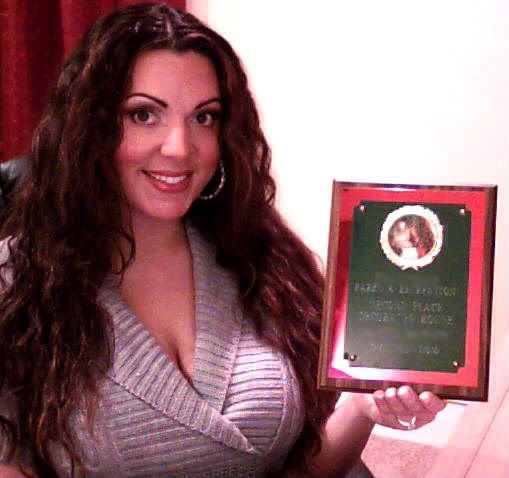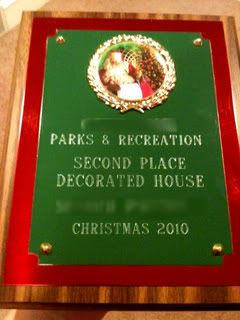 Prancer was back today... and the night before..and most likely tomorrow night too...

~*~*~*~
Had a new UK blackmail bitch ( JC )- begging to be used... I had him so weak...he easily gave up any info I wanted... I took $225 from him and told him to find me on Friday (payday)

~*~

Jsub signed on last night to say hi...I told him he had 3 minutes to
either buy the shredder off my wishlist or send a tribute. He picked the shredder and was begging to be mentioned on here. I didn't have time last night...it was one of those nights where too many bitches come out at once (not that I'm complaining)
I did have time to get all of Jsub's banking info though..and will be putting him on a budget.

~*~*~
-Sissy T also sent a message saying hi...before she knew it, I took control and helped myself to $150.

-FP D tried to resist, but I sent my foot cam anyway and he couldn't help but tribute $100.

-1HB's on a roll..tripling his nightly tributes...keep up the good work;)