I saw Robin Hood sign on tonight...so I sent him a message and said "Let's go"
He knew he had some making up to do after the stunt he pulled a little while ago. He ended up spending $650 on my wish list tonight..but I'm still leaving the old post with his pic up (and it's on WR's site anyway;)
So we did some shopping... after about $400 on me, I decided he needed to replace the sissy dress that he threw out last time he was "giving all this up"... we took a wish list break and I found this dress and wig for him...
Black & Pink PVC Dress and Mop Cap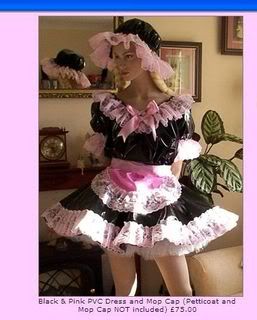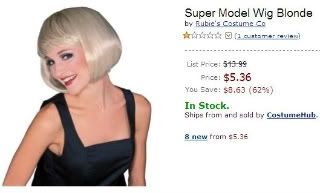 That was enough money spent on him...so after making the YouTube video, I sent him back to my wishlist for another $250 worth of presents.

~*~*~*~
Swiss Subbie came on...so I told him to grab a drink and tribute.
He sent $100, but could only stay on for a few minutes. I gave him the option of either staying and drinking...or sending another $100 for permission to go to bed.
$200 for 10 minutes?...sweet dreams subbie ;)



~*~*~
-After sending SS to bed, I grabbed onto $lave P's puppet strings and took $100 from him.

~*~
-Dicklet Piggy P was back tonight... I had fun teasing him about his useless teenie weenie while taking $200 from him.



~*~
As of right now the highest bidder on my socks is 1HB with $100, but I'm going to wait till Monday and see what happens. Speaking of 1HB, he just sent his nightly $50 tribute, making that $350 from him this week.

Lots of boys have been calling almost daily...
- The 3 that stand out the most would be Lil Dick Beau, Dinger Donger, and Smoking/Holding/Stroking Marc.

-Of course Prancer's still prancing;)



-I want to welcome back TW...he blocked me on NF a couple months ago, but still watched (and commented) my YouTube videos. Finally last night he gave in and messaged me... I replied with a little Pay Mail of course. $60 was good T, but you still have one for $25 waiting..I saved the best for last;)

-Loser Phillip called, so I sent him to Victoria's Secret to shop online... he spent $200 on a bra and 2 pairs of sandals. They should be in my P.O. Box sometime next week.

-Lion's back in full bitch mode (just how I like him) That whole resisting thing only lasted a few weeks.

-Loser Mark called on his way home from the Lincoln Park concert...so I raised the rate and made him take the phone (on speaker phone) into a gas station store and buy a blueberry danish. While waiting in line, I loudly asked him if he was excited to get out to the parking lot and jerk off with his danish. As he was paying I said "I know you can't wait to sit in the parking lot and jerk off with your danish Pastry Fucker" "Do the people in line know what a loser you are?" Needless to say, he barely made it into his car before tearing open the package and humping away.

~*~
The nail polish from Tara Sissy came.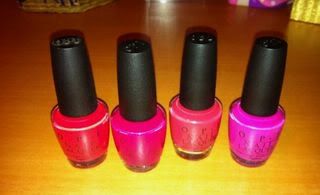 My Pet Jay has been doing lots of Wish List Shopping...you boys should too!

P.S. Hey Plunger Face ;) lol