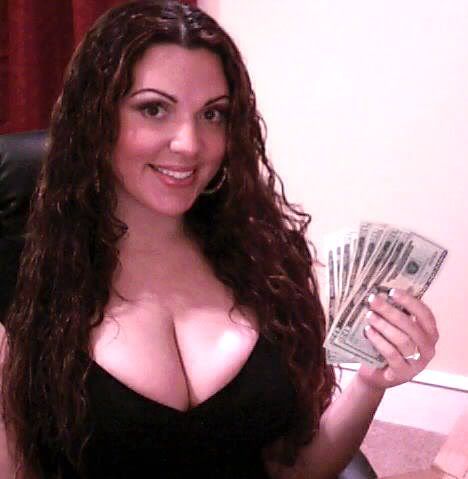 ~*~*~*~*~*~*~*~*~
$lut Rex is back with a new song he wrote for his Princess. BTW ~ he was the first to surprise me with a Valentine's Day tribute -while I was still sleeping. Get on it boys!!



The dress, cell cover, Bonsai tree, and Bluetooth from My Pet Jay...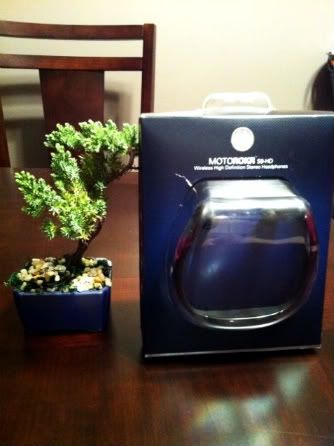 ~*~*~*~*~

*Loser Phillip ~ where's my Victoria's Secret ????
As I mentioned last week, Phillip called and I had him order some VS stuff for me... I wasn't giving him my address, so I had it shipped to my P.O. Box. I called the next day to make sure he didn't cancel the order, the lady told me it would be here between the 11th-14th. I checked my box on Saturday and ..oops, I was locked out.... apparently I only had it till the end of the year. So I paid for another year...I asked what happens if something was sent to me in the past month and a half.. she said it would be returned to the company. So I called VS again.. this time customer service wouldn't help me because I only had the order # and didn't know Phillip's last name or billing address. I tried to say it was bought from a wish list.. but she didn't understand how I didn't know the buyer's info. Yea kinda hard to explain to a stranger that some random loser from New Jersey was humping his floor while I shopped online and made him pay.

~*~
There is a right way and a wrong way to get my attention.... a lot of you come at me the wrong way and get instantly denied, blocked, or ignored. Here are two examples from two new subs that you boys should follow:

Sam-d:

and...

Frilly Sissy:




Now I'm not saying you have to tribute just to get me to type back to you, but I've been putting more and more boys on ignore lately. Sometimes I'll just minimize the Time Wasters....click back a half hour or hour later and see they're still typing to me. You have nothing to offer...I'm obviously not responding.. why don't you get the hint and move on?

So anyway... Sam-d ended up spending $170 on my wishlist Saturday, then came back Sunday..sent me a $50 gc and $250 in tributes while we worked out an agreement for a slave contract. I told him I'll give his wallet a break until Friday as long as he makes sure to check in every day. Sam sent me some pics.. but I made him take one with a sign cause I like to know you're really the losers in the pics;)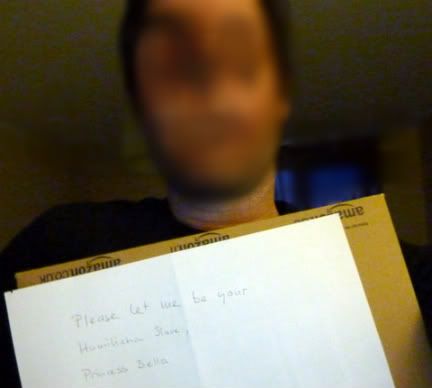 Here's Frilly Sissy all dressed up and dreaming of cock.
I ended up taking $205 from him last night.



~*~*~*~
Prancer.... all plugged up....


~*~*~*~*~
at $200...1HB is the winner



I turn on the ignore foot cam and the tributes flow in...
such good foot bitches;)