Looks like a lot of you enjoyed your St. Patty's Day... I woke up Thursday morning to a bunch of random tributes and saw a lot of transactions from my recorded listings. Apparently when you call and I'm not on, it gives you the option to call the recordings..I enjoyed laughing at quite a few of you who said you didn't realize it was a recording and not actually me on the phone for the first minute or 2.

Most of you just hit the tribute buttons.. but E included a message:



~*~*~*~
I left off with my journal saying that Sub Daniel had just filled out my Blackmail App...
$300 later.. Daniel is now Sissy Danielle and I have his friend Sarah dying to figure out what I'm talking about when I said I heard Dan went dress shopping. Of course I could just email her all the disturbing pics I have of him... but it's more fun to make him sweat it out;)


Then it was time for a $220 session with Sissy Jenny... I had him pull out all his toys and outfits... including the Gates of Hell..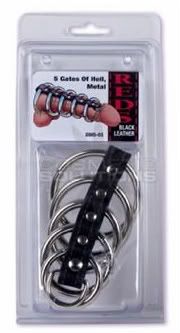 But Jenny still has 3 assignments to complete before I let him do another session. Get to work bitch ;)


~*~
$lave D saw me online and we started chatting. He asked about all the pics I have of him from our last session...while I was looking for them, I instructed him to start wish list shopping. The more I found.. the more I made him buy. In the end he cleared off $250 from my wish list and sent a $150 tribute for me to "delete" the pics;)

~*~
My Pet Jay spent another $800 on my wishlist on patio furniture that will be delivered on Wednesday and a few other things.
Keep them coming...




Money For Nothing??

Friday night Sam-d told me he wanted to end our Blackmail contract and pay the $1,700 buyout that we agreed on weeks ago. He's spent well over a grand in tributes, presents, and a forced intox session, but that was all on him. I was a little confused by him being so intent on paying because I haven't even begun to play any blackmail games with him. I didn't want it in one lump sum (even though he kept trying), so I made him break it up into 3 payments over the weekend. Now that he's paid in full he still wants to serve me.. but is happy to be out of the contract.



Edit: I thought Sam might disappear after paying.. but nope, just like always he signed on at 1am to check in :) Such a good, non-blackmailed bitch ;)