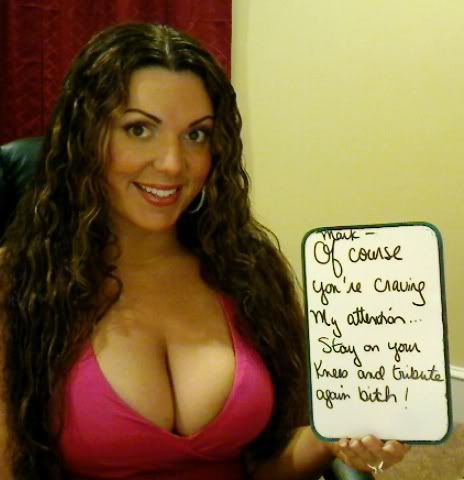 ~*~

My Pet Jay handed over his credit card and $1,350 for this china cabinet that goes with the dining room furniture he bought me back in November.
It should be delivered sometime next week.



~*~
In less than 24 hours bitch Leroy went from telling me he's not going to be around as much - maybe once or twice a week, so he could focus on his relationship, etc.... to... dumping his girlfriend and committing himself to serving me and exploring more of his fetishes. The goal being to get him in chastity.. with me holding the key of course;) I also did more damage to his credit cards -- spending over a hundred on MAC makeup last night. I love trying new shades and products...just not with my own money;)
Then again.. your money is my money! ;)


L8000...I see a lot more tribute in my future... no cumming for you;)

CummyScott...you dirty, pervy, cum filled panty freak... I know you enjoyed wearing your panties to work..I want picture proof every day from now on.

Pantyhose Bitch... welcome back.. come find me on Yahoo.

Loser Mark has been getting brave with his calls... sneaking them in more risky places...I of course enjoy it cause it shows how bad he needs to call;) As usual, I jack up the rate and humiliate him..sometimes driving his car with coworkers following behind, in crowded parking lots, or even with a house full of people...this loser just can't resist.


Presents from my bitches...

These sneakers are sooo cute on...love the mesh for Spring/Summer..but they're like 2 sizes too big.. damn it..
have to exchange them this week.