((New updates after the video))
Bitch Leroy...

Bitch Leroy practicing his sucking while wearing the panties I picked out for him.
*Both Leroy and CummyScott are still sending me panty pics from the mens room at work every day.

~*~
A new shopping bitch "UD", found me online Monday night...he messaged me on YouTube to tell me he bought some stuff from my wish list and that he got over night shipping. He bought quite a bit, but I kinda blew him off, thinking he could cancel at any time. Turns out he was for real.. and paid an extra $100 for shipping so I had some gifts Tuesday morning. Tuesday night he was back again for more shopping...a lot more ... he ended up spending

$1,700

on Amazon over the past couple days ((paying extra for fast shipping)) -while watching this video over and over...


http://www.youtube.com/watch?v=QmLF--Y26xc



Lots of gifts arrived today, with more on the way...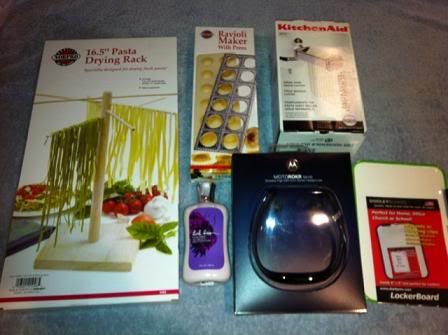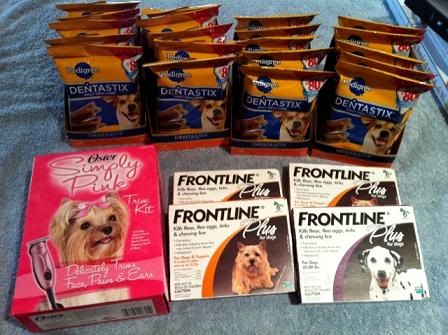 ~*~
$lave Del has returned... Monday night he sent a $50 Tribute, apologized for getting scared and running off 2 weeks ago, and asked permission to serve me again. Tuesday night I let him call me... he ended up sending $300 in Tributes and another $176 on the call. I decided to rename him $issy $lave Delvina, instructed him to buy thigh highs, a bra, and panties and have them ready when he called back tonight. Of course he did as he was told.. but the bra was too small..so I picked some clothes out for him online - 2 dresses and a pair of heels. I also told him to go back to Nordstroms tomorrow and buy a bigger bra...oh and pick up a life like dildo while he was out shopping;) Delvina just couldn't get enough of his Princess tonight.. sending $400 in Tributes and $462 on the phone calls. (I took a few screen shot, but didn't bother with a couple shorter calls) Then I sent him to Amazon to spend another $75.


$1,463

in the past couple days..welcome back panty slut ;)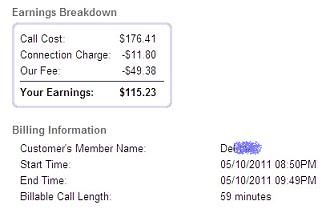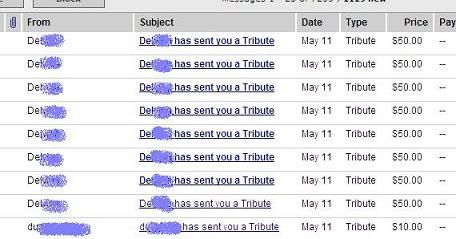 - A new sub, Loser RP only called for 10 minutes... but ended up sending $300 in Tributes (posted above)

-Lion gave in and gave up control of his cc... I ended up spending $210 on Amazon.

-I told L8000 it was time to tribute... he ended up sending $87 because he wanted to make his tribute total an even $1,300. Then I made him spend an extra $25 on Amazon anyway. He's working hard to reach the $8,000 goal I set for him.

-Tara Sissy and French P were also back with tributes.

-Sam D has also returned... yes the same Sam D who just a couple months ago sent $1,300 for the buyout of our blackmail contract. ((I can't help but giggle when I think of how I never planned on Actually blackmailing him, lol)) But I am happy to say I had Sam just how I like him tonight.. aching!