My bitches have been working hard to keep me happy...

-My Pet Jay set his alarm while working to make sure he was online at 10am to buy me tickets to see Daniel Tosh's - Tosh On Ice Tour...he's coming to PA & NJ in July.

-Riley just did a

$300

drive-by on my wishlist.

-I told bitch Leroy he's not allowed to wear boxers anymore. I had him empty out his entire drawer, throw them in the trash, and cover them in bleach, ketchup, and a few other condiments from his fridge.
He belongs in a bra and panties...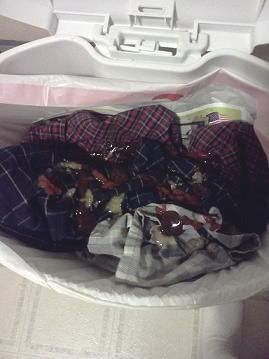 ~*~

A new bitch found me on YouTube the other day... he was eager to serve, so I made him send some pics and tribute. Then I made him go into my flirt store and buy all my feet and leg pics. He ended up spending

$775

in 2 days.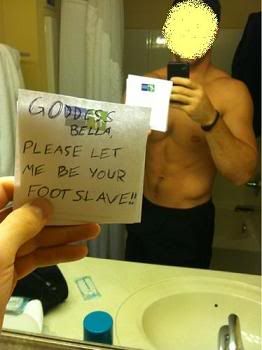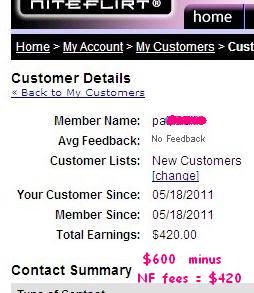 After spending

$600

, I thought he might run away, but nope - I woke up to these away messages the next morning...



When I got online that night I made him send another

$175

in tributes

~*~*~*~*~*~

$lave Del sent

$130

in tributes a couple days ago and then deleted his account... but has returned once again tonight... spending

$325

tonight...

$250

in tributes and

$75

on a call.


-UKD stopped by to send a quick

$50

tribute.

-J bitch sent

$100

in tributes.

-MC sent a

$50

tribute thinking I would let him cum. He was wrong.

-Loser Tim opened

$50

in PTV mail.

-CummyScott spent

$240

over the past couple days.

-WL sent me a

$75

moneypak

~*~
Presents from my bitches... I still have a few things waiting in my PO Box...