Popping Reject was back for another forced intox $ession....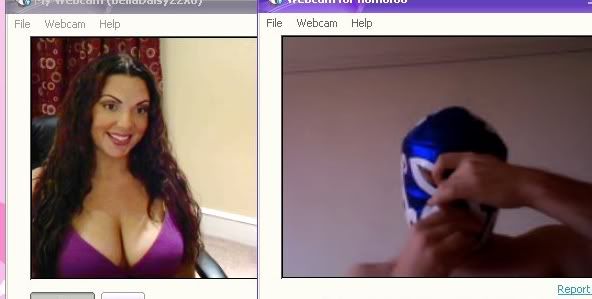 ~*~
I ended up taking a very easy $490 from loser Daryl... he's such a sucker for a bratty Princess. When he first called, I made him send some $30 tributes, but that wasn't good enough, so I made him up them to $50's... but even with the tributes coming in, I was still bored with him and decided to make him sit and pay while being ignored. He begged to be put in my panty drawer. I thought that was pretty funny.. especially since that's as close to my panties as a loser like him will ever get. I couldn't help but laugh at him as I set the phone down in my drawer and closed it on him. He stayed on for another half hour like a good bitch as I went back into my computer room and started using other boys...
...Other boys like Loser Mike from Chicago who still has his wife thinking his boyfriend is the cable guy. Don't know how long he'll be able to keep that one up.
...and lots of stroke & pay PTV mail with P19.

Once again bimbo Tara sissy didn't make her quota in slut calls, but I took $50 from her anyway.

Cummy Scott tried to tell me he was "retiring" from serving me. That only made me want to suck him in more and Financially fuck him even harder....and I did! retiring? HA

Denial Piggy returned for a big birthday using... his wife messed that up though so he had to keep sneaking calls. It's always funny (to me) when a wife walks in the room and you guys suddenly completely change the subject and start talking to me like I'm some other friend or relative and not the greedy bitch who has you all worked up and draining your wallet;)

Loser Mark logged on YIM... he was out at the mall with family... so I made him sneak off to the men's room for a quick raise the rate humiliation call.

I've been having fun with some others like Pathetic Peter, Piggyboy, and Little Limp Bob.

UK Rob is still calling every chance he gets....he might be the biggest BBC worshiper yet.

Cuckie N called a couple times - spending over $310 as I teased him for being my cuckold bitch.

Tranny lover Sam is back again... last night I helped picked out the escorts he's going to meet up with to practice his cock sucking.

Norway Sub has been doing a good job of keeping me happy since he found me on YouTube a couple days ago. I made him sign up for NiteFlirt to tribute. He then took it upon himself to buy and complete my losers assignments, blackmail app, and all the pics in my Flirt Store. He's already tributed $300 with more to come very soon.

ABL-Sissy Will is still hanging around.. waiting for any little bits of my attention and humiliation he can get. I'm looking forward to seeing him dressed up in the sissy clothes and heels I made him buy. He had to break up with his girlfriend to focus on serving me. He's another one who is good with the surprise tributes and is around $300 too.

And last, but not least...here's something you've read hundreds of times over the years....there's 1HB..who without a doubt will always have a daily $50 tribute waiting for his Princess.

I do this blog for 2 reasons: 1) I like to give credit when I think you deserve it and..
2) I know how excited so many of you get reading this and it makes you want to give even more! lol So with that said... thank you losers, bitches, cucks, sissies, foot freaks, etc for treating me like the Princess I am and making this the biggest money making month I've had since this whole thing started back in '03.
Now I know a lot of you are going to want to know just how much that is...well losers, that will only be answered with a big PTV mail of course;)



~This week and month seemed to fly by... can't believe it's 4th of July weekend already. Friday is the usual Happy Hour with friends, Saturday I'll be at a pool party, and Monday I'll be over my parents for the 4th. I always go back home to watch the parade in my old neighborhood, then have a BBQ and spend the day in their pool with family and friends. (Oh and by back home I mean only 10 -15 minutes from my house - I didn't move very far, lol) So as I've said many times...if you see me online..catch me while you can!