My NiteFlirt shirt came today...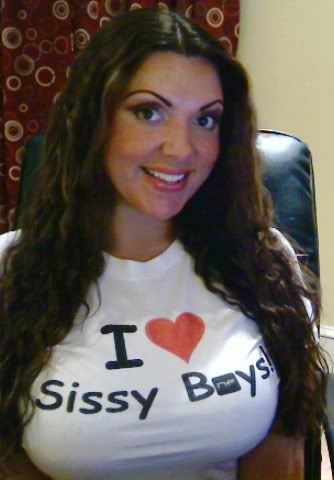 I'm gonna try to get back to updating my journal a few times a week...

I guess I'll start with my blackmail bitches...DZ and Robin..

If you happened to check my journal a couple days ago I had some humiliating pics of them up. DZ missed his Friday payment and I guess he thought I'd just forget about it (actually I did, but only for a couple days) so once he saw what I posted, there was a payment waiting for me when I woke up. BTW - tomorrow's FRIDAY already DZ!!

Robin Hood has been telling me the same thing for a couple months now - "I can't pay till the 28th"...but when the time comes, he's not around. So I saw him online, told him to put on the sissy dress I picked out for him during our last session and start tributing.
Once again he said he couldn't till the 28th... I called bullshit on that one and posted his pics. Funny how he suddenly had money to send. He sent $50, then I made him send another, and another... when he got to $260 I let him off the hook...but Only until the 28th. $260 wasn't good enough..he has some making up to do at the end of the month.



~*~
Dr Piggyboy Tony IMed me tonight while working at the hospital,
so I made him send me a $50 tribute.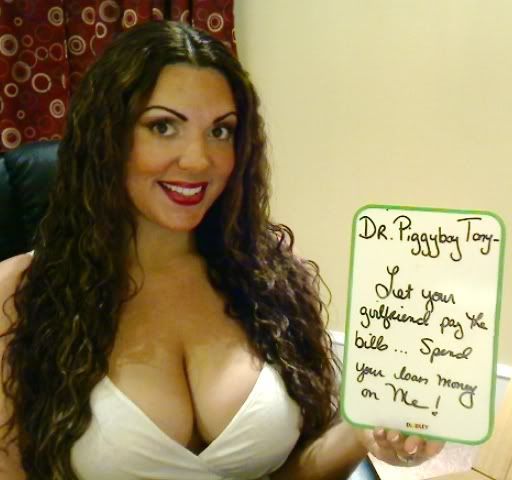 ~*~

Now onto the "Scott's"...

CummyScott called a few times over the past couple days. He was jealous that I had Tara Sissy get me the Phillies credit card, so jealous that he couldn't help but had over his Macy's cc.

ScottD was back tonight...he said he didn't realize how good I got him last call ($400)..and asked what's next...what's next is I get even more control. I went easy on him tonight...taking $255. I have a fun game of truth or dare planned for him;)

Red-Scott was back again tonight.... he keeps asking when I'm going to mention him on here... well here ya go Scott...now be a good bitch and send me a tribute;) That is your goal right?..to be my bitch;)

~*~
-Denial Piggy can't stop looking at the pic of 1HB's ass down below. I told him if he sends me a nice tribute I'll let 1HB send him his cam.

-CG asked me why I said he was addicted to my legs and cleavage in my last post. I simply said "because you are"... he tried to tell me he wasn't... yet somehow ended up opening another $80 in PTV mail...then told me it was all my fault for brainwashing him, lol.

-Norway Sissy is still going strong with the tributes. Last night he wanted to try a little forced intox. He only had a couple drinks, but ended up sending me $240 and more blackmail info.

-$lave Cuck Joey messaged me on Yahoo saying he just sent a $100 tribute and asked permission to be added to messenger. Then he called me real quick and I took another $200 from him. $300 in under 5 mins...I like a bitch who knows what he's good for.

-Lil dick Jared called...I hung up and raised the rate to make him pay more for a ruined orgasm.

- H-pig, Element, and MPJ have been doing some wish list shopping...and you should too!

http://www.amazon.com/gp/registry/wishlist/ref=gno_listpop_wi