"Imitation is the sincerest form of flattery".... well I'm not flattered... I think it's kind of weird when someone copies my stuff... and I don't mean an idea, because there's only so much new stuff you can think up.... I mean literally buying my Loser Assignments and Blackmail App, then taking the buy buttons and wish list button off my page too.. LOL..wtf? I think taking the buttons annoys me more because I spent a lot of time making them with my graphics bitch...well he spent a lot of time on them till he got exactly what I wanted, if he wasn't so submissive it probably would have driven him crazy;) I've only seen my buttons on a couple pages, but my PTV mail is bought a few times a week by ladies. Don't get me wrong... I'm all about helping other girls make money, if you need an idea or are getting started you can just ask.

On another note....banner exchanges...I've never had or needed a banner till last year when joining TDS/DD, so if you asked me Years ago to exchange banner links with you and I said no thank you, it's not because I'm an unfriendly/selfish bitch.. it's because I didn't have one, didn't know HOW to make a banner, and didn't have a website to link it to. Maybe it's just me, but I think those are perfectly good reasons for politely declining the offers.


Now boys... make use of My buttons and start buying!




~*~*~
Now on to the fun stuff... it's always great to have a 1K day, but I just had 3 in a row!
My boys are really stepping it up lately and that puts a huge smile on my pretty Princess face.
Friday afternoon I went on a little Best Buy shopping spree and spent $2,050 with My Pet Jay's credit card. (this isn't part of the 1k days - I'll get to that in a minute) My Pet bought me a 60" flat screen tv and stand that'll be delivered Friday. It's going in my basement that I'm currently having remodeled. Since I decided not to move, even though I could have a much bigger house for what I'm paying now, but I love living so close to Philadelphia (and my family and rentals)...so the ever going remodeling continues... The contractors started today by knocking down a wall and moving it back,
so it'll be one big finished room, then a separate laundry room, and bathroom. I'm also going to have my other computer and desk down there.. so maybe I'll switch it up every now and then and take calls from down there too. Now that the TV's taken care of..wonder who I'll put in charge of buying the furniture:)

I had a nice weekend...Friday Happy Hour with friends, another pool party on Saturday, and lots of wallet emptying.


Popping Reject was back for another $200 Forced Intox Session. He was out of his normal liquor, and I didn't feel like waiting for him to go to the store, so I made him open up a really expensive bottle of wine he'd been saving and finish it.



~*~*~*~
Norway Sissy has been doing anything and everything I tell him. Between the BirdLocked Chastity I made him buy and send to me and all the tributes, he spent a few hundred this weekend. I also instructed him to get a Daisy flower tattoo for me on his lower back, but that won't be till August....so in the meantime he carved the letters BD into his leg.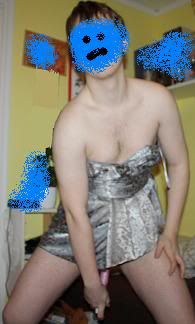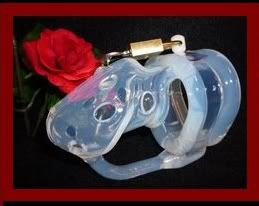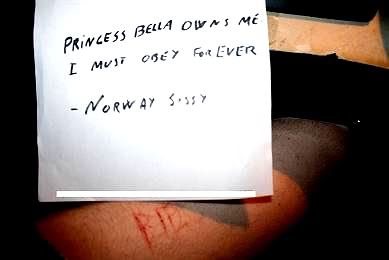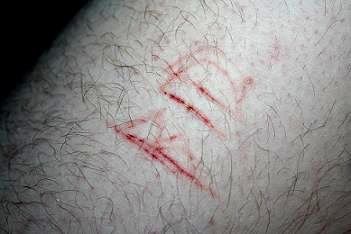 ~*~*~*~
Cummy Scott is so in love and he wants everyone to know it. He'll do whatever it takes to keep me happy. Between calls and shopping with his Macy's card, I took $520 from him.

~*~
Tara Sissy's Master Card is now mine and I took $500 from her.
She now has Tranny/Sissy Bimbo accounts on NF & TS so I can pimp her out.. make her take calls and send me the money. I'll post her links soon so you cock suckers can call her.... either way.. I get your money;)
When he's not in Sissy Bimbo mode he's actually very smart and I kept him up till 3am (while paying me) giving me financial advice on things like refinancing the mortgages on my home and 2 rental properties ( I thought I already had good interest rates, I was shocked to find out today how much money this will be saving me), also what kinds of accounts I should have my money in at the bank, and what kinds of companies to get stock in. I spent a couple hours today on
www.scottrade.com
-this could get addicting though, not sure if it's right for me.

~*~*~

This Saturday coming up is the Daniel Tosh show in Atlantic City... Cuckie JJ bought me tickets a couple months ago, but I completely forgot I have a family party to go to that I can't miss ....so I sold the tickets on Stub Hub for $300 more than he paid for them:) They sold in under 20 minutes, lol..damn I probably could have gotten even more for them.

~*~
ScottD wanted to try something different....so we decided to play a fun game of truth or dare. Every time he didn't complete a dare he had to tribute. I ended up taking an easy $440 from him this weekend. Hey Scott...remember how it all started with
this lil sign...

"Yea right" you said...but over 3 years later and you Still can't resist me;) hehehe

~*~*~*~
A new bitch, "Hooker Sean" came looking for a forced intox/cbt session. He was all slutted up in a red wig, thigh highs, mini skirt, hooker boots, and smeared make up. I ended up taking $230 as I gave his sissy balls a good beating.
( hey that reminds me, Sissy Damian - you're over due for a session )

~*~
PiggyP stopped by to say hi while his wife was at work... I told him to make himself useful the only way a limp dick piglet can... with his wallet. I took a quick and easy $200 from him.

~*~
J-bitch annoyed me by telling me he was "quitting this"....by this he meant spending all his money on me. I wasn't having that, so I made him rub his pants under his desk at work and tell me how good it feels as I took $115 from him.

~*~*~
TimW couldn't get enough of my long French Manicured tips and all this cleavage...he couldn't help but open up pay mail after pay mail...spending $160.

-CG can't resist my cleavage either..you know cause I "brainwashed" him and all, LOL... after opening the first $20 pay mail I had to get going, so he got lucky...but I have more to send him....I'm just waiting for the right time;)

~*~
UK Rob sent $25 just for me to make a 30 second voice recording talking about how much he worships the BBC.

~*~*~
Whipped Puppy sent $225 in tributes during a CBT session that had him aching on his knees for me. He's been such a good puppy lately.

~*~
Some raise the rate calls this weekend too...
-Loser Phillip called, there was no way I was talking to his loser ass for $2.99/min... so I hung up, raised the rate and made him hump the floor naked in the hallway outside of the hotel room he was staying in. I took a quick $110 from him as I reminded him of all the reasons he could never get a hot girl like me.
-UK Andrew called....he's another worthless loser who is only good for his money and being whored out. I took an even faster $140 from him.
-As usual I jacked up the rate on Loser Mark the pastry fucker... Hey LOSER MIKE FROM CHICAGO...Mark's dying to do a 3way call with you.. he was all excited and waiting in his hot tub for you. LOL, Losers.
****
Well I'm off to bed... contractors will be here at 7:30am all week.
( Why can't they work 9-5 ? )

BTW: How cute are my fur babies Gizmo and Coco snuggling while I write this entry..



Oops, I woke them up;)