I've been getting a lot of questions about my previous post - I didn't have to blackmail DZ Bitch into sending $830...we were playing a coin flip game and it just so happens that even when I lost the flip...your Princess still wins and DZ still pays and pays and pays. He said he could have bought an iPad with the money he sent me...but there will be no iPad for DZ, he does get to print out a pic of one on a piece of paper and eat it on webcam though ;) hahaha loser!

$lave Del is gone for the time being, but I know he'll be back. YOU ALL COME BACK!
After reading my journal and realizing he spent $3,700 on me in 1 week, he knew he had to slow down. So he sent a $150 tribute and told me he needed a little break. Understandable..I just hope he doesn't throw out all his sexy new sissy clothes;)

Loser Mark the pastry fucker is always looking for something new to stick his loser dick in... while sneaking a call from the laundry room, he decided to unscrew the lid off a bottle of Purex detergent and tell me how tight the spout was..

...as usual I just laughed at him the whole time and reminded him how pathetic he is;)
HIs next adventure..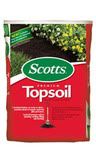 ... yes that's a bag of dirt...lol..where do you losers come up with this stuff???


ScottD called tonight, I knew I'd be hearing from him soon after posting a pic of my new gold heels. I easily drained him of $225;)

UKRob's been calling a lot..now I make him send an extra $30 tribute before he's allowed to call, just because I know how bad he wants to talk about his love of the BBC.

CG is trying really hard to reisist my cleavage and all the PTV mail I've been sending him. He blocked me on and off throughout the night...but in the end still opened $75 in mail...you boys know how easily my cleavage takes control of your cock and wallets.

I opened a Yahoo conference chat because I know how much a lot of my bitches like to get together and talk about their love for me. SamD, Whipped Puppy, Lil Dick RP, and sissy Allie were the lucky ones I allowed in tonight. At some point I made them all call and tribute. Sam sent $350 in tributes...I'm having so much fun teasing and denying him. He knows if he cums without my permission he's automatically entered into a blackmail contract with a $700 buyout. Whipped Puppy took a good ball beating while waiting for his turn to call. He ended up spending $150 between the call and tributes. RP sent $110 in tributes and another $100 on Amazon, he knows his dicklet is useless, so he had to make up for it with his wallet. Sissy Allie had her pretty pink panties on, she's such a good bitch she happily sent $200.


This basement project feels like it's never going to end...eventhough the painter and carpenter will both be finished tomorrow (can't wait to have all those tools and equiptment to be cleared out)...and the carpet gets installed Monday morning....finally. The up side of all this is I've had plenty of time to read during the day and I'm really enjoying the book "The Help"..looking forward to the movie coming out next week.



The Broadway Musical of the Wizard of Oz is coming to Philly in December and Cuckie JJ had the honor of paying $380. for 4 tickets (Me, my Mom, my sister, and her gf) I'm super excited because these might be the best seats I've ever had for a show. Beauty and the Beast doesn't come to town until June 2012, but Cuckie already begged to be in charge of those tickets too;)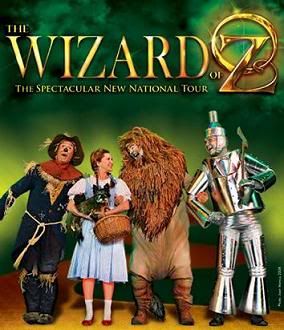 h



Wish List Presents from $lave Del, MPJ, sfThor, and Cummy Scott.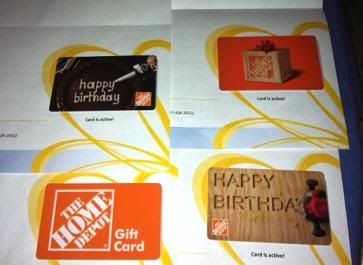 kitchen radio/ipod player