Cuckie JJ paid off his balance from the 2 Grand he was in charge of paying for my Eagles Season Tickets...
The basement is so close to being finished..and that makes me so happy! Some photos still need to be hung, along with a few little things to add. Another thing that makes me happy is the fact that when I looked at these pictures, I realized I didn't pay for a single thing in the room. Every penny of the remodeling costs came from the checking account that is filled up by you boys...and everything from the furniture, tv, computer, artwork, even the light bulbs etc, were purchased from my wishlist :) That's the sofa and love seat MPJ bought me not too long ago for my living room. I'm going tomorrow to pick out a new set..and you know I'm making him buy that too;) that lucky bitch!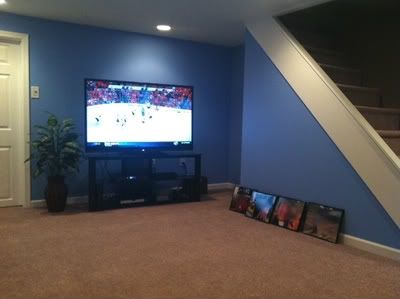 Prancer is doing what he does best...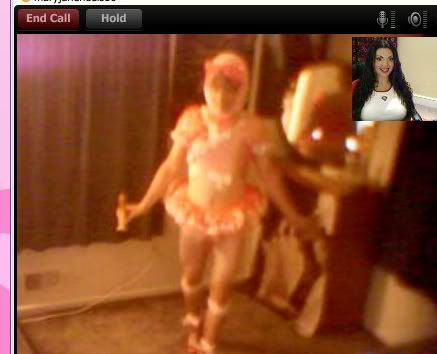 SD Nate put on his pretty dress and make up...then danced around on cam.

ScottD spent $230 on our call....then I had him go over to my wish list and buy himself the CB-6000. I'm going to enjoy having him locked up tight.

~*~
Drunk Loser M came back for a couple forced intox and extreme cbt sessions this week which cost him $560. His loser dicklet will never be the same... I took some screen shots, but they were making me nauseous, so I'll spare you (you're welcome)

Popping Reject was also back for a quick $100 forced intox session.

SamD is So Close to another Blackmail Contract...even without the contract he's still been checking in nightly and tributed $200.

CG will probably message me tonight and say I'm wrong (major denail;).... but he's another one who is getting closer to completing the Blackmail App.
He's getting weaker for my cleavage every day.

Red is trying to show me that he can be a good bitch... he's been calling and tributing more often.

DC Sissy opened $165 in PTV mail...it started with a pic of my cleavage...then the mail became more and more rules on how I expect a good sissy to behave.

I've been making Loser Peter call every day. He is a true example of someone who is Only good for their wallet.

Some new boys have been hanging around, making themselves u$eful...Norway Wallet, TMack, and KS-Steve.

Stroking, Holding, Smoking Marc returned for a fun forced intox session.

Cuck John's been calling more often lately...(like so many of you) he'd much rather hide in the bathroom to call me than have sex with his wife;)

Subboy called...oh how I will enjoy leaving him hog tied and covered in lipstick, for his girlfriend to see just how weak he really is.

J-bitch returned tonight. He took a few weeks off after I maxed out his credit cards, but tonight he was in a sissy mood and couldn't wait to put on his wife's make up and lingerie.

Chicago Mikey is back living in Chicago for a little while and was looking for someone to hook up with. I gave Loser Mike from Chicago Mikey's email and phone #, .... the 2 Mike's should be gaying it up soon enough.

CummyScott wasn't feeling well. I didn't believe him, so he took a pic of his thermometer...102 fever...I told him he should take it easy and rest while I helped myself to a pair of suede boots from Macy's. But before I made the purchase we called to check his balance and available credit...he recently had the limit lowered from $1,500 to $500 because I was easily spending that. How could I not laugh when the Indian man on the other end of the phone told him he doesn't have a limit. LOLLL As a courtesy to him for being such a good customer, he doesn't have a set limit anymore. So Cummy says something like so if I want to spend a thousand dollars it wont go over the limit?... yes Sir, that is correct. Then he says (sarcastically), so I can just go buy something right now for 12 Grand? "I will have to check on that for you Sir, let me get you an approval"...... Cummy quickly stopped the guy and told him he was joking.
Hmmm No Limit.. I know Cummy's scared;)


Just a few wish list presents...
there's more I haven't gotten around to taking pics of yet.

Follow me on Twitter:
http://twitter.com/#!/BellaDaisy22

Yahoo: BellaDaisy22xo

*smotherprincess on Collarme is a FAKE using my pics.. stop sending them money!!!! Once again.. I am Not on Collarme... thank you "justa" for pointing it out to me.