Lil dick Blackmail Bitch Ben can't stay away... he gets so close to paying off his balance, then begs to play more games which will make it even harder for him to pay the buyout:) Ben sent $

430

...he's so needy for my attention and humiliation. I'm currently controlling his finances...if he buys anything that costs more than $30 he has to get my permission. If he messes up, he'll have an extra fine to pay...and he knows I'll be checking up on him weekly.



$lave Del...my panty slut Dena has returned once again. Dena was only able to stay away for about a week...she knows her purpose in life is to serve me. She's been doing a good job, spending

$1,020

between tributes and presents the past few days.




$lut Rex sent

$115

while working on a new song he's writing for me.

Tdy's been coming around lately looking for guidance. He's been leaving it up to me to do the thinking for him...especially when it comes to spending money. So I decided

$635

should go to me and let him buy a little gift for himself too.

Sissy Michelle sent

$80

in tributes while she was in class. She has 3 new dresses coming and can't wait to play dress up on YouTube next week.

DZ bitch had to pay

$125

for being late again.

Just like I said...Tmack was wearing the pretty panties I picked out for him while sending tributes.

Dr Piggyboy Tony's still sending tributes and Amazon gc's. He loves to hear about all the other doctors serving me. I wonder what the people at Amazon say when they see some of the names and messages you bitches write with your gc's..



Popping Reject rented a crappy motel room to make sure he wasn't interrupted by his roommate during our forced intox session. I had him show me the room on cam, I didn't know they had rooms with only a sink and no bathroom... it was pretty gross...but it served it's purpose...and I collected

$360




Whipped Puppy stopped by...I thought he needed a lil cbt session...and to hand over

$150

for the pleasurable pain as he sat at my feet.

As far as gross subs go... Arab Oinker is close to the top. He was paying and begging me to post his pics...but I'm trying to get the images out of my head. Then there's Fat Loser, who shoved 1100 calories worth of donuts in to his mouth at record speed.

On to a prettier subject... My bitch Tara Sissy (TaraPhoneSlut on NF)
She introduced me to Master Aggie and I decided she needs to start servicing him for free...it'll be good practice. I wasn't happy with the amount of calls she took when she was home alone for a few days, so I decided she needed to do some shopping and tributing...

$310

worth.

Another one of my bitches...Lion...he was in an extra submissive bitch mode this week and I helped myself to

$365

on Amazon...until his wife stopped the card I was using. So now he's on ignore until he fixes the problem.
Seriously boys...control your women.. I COME FIRST!

SWR messaged me to say he enjoyed chatting the other night, but shouldn't stay because he doesn't want to lose another

$100

... yet that's exactly what happened again... sometimes it's so easy I have to laugh;) You boys just can't resist the power of my cleavage;)

Then DVR messaged me to say good luck to my Phillies...well we all know how that turned out...but as they were losing, he asked if he could do some shopping at Victoria's Secret online..I picked out 3 bras totaling

$150

... DVR was so happy to pay for them, he ended up sending a

$200

gift card. (( figures, an hour earlier I just spent a few hundred of my own money there on some fall clothes))..but at least I still have an extra 50 waiting for next time:) Like SWR, he's a sucker for my cleavage:)

Some other boys who have been coming around...Red, Beau, Loser Mike from Chicago, a couple losers named Jeff, a couple Jason's, piggy James, and ignored loser Jack...quite a bit of J's. Oh and of course My Pet Jay who is constantly spending, spending, spending on my wishlist!

Wish List presents from... Del, My Pet Jay, Tara, Loser Mike, and Lion...
MPJ also sent a

$150

tribute to pay for the fish and turtles for my new pond...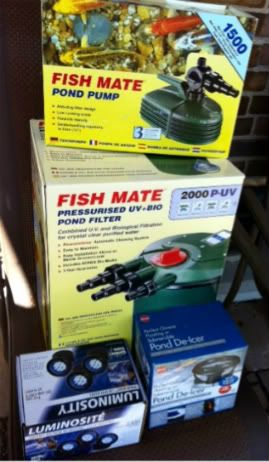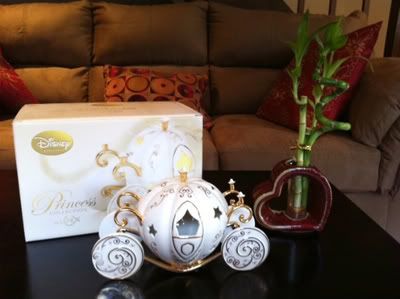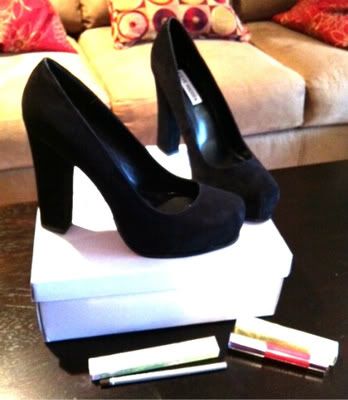 (Kendra's book..one of the worst I've ever read, I liked her first one, but she's obviously out of things to write about)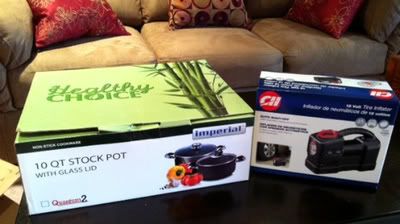 Coco claimed the Princess snuggle bed as soon as I took it out of the package..



Get shopping! http://amzn.com/w/Z5DX5HTDGOP0

Follow me on Twitter.. http://twitter.com/#!/BellaDaisy22

http://belladaisy22xo.livejournal.com/