Sissy Michell loves comparing me to his Soon To Be Ex-wife Sarah... She just doesn't understand what I already know.. Michell/Mike belongs in pretty dresses with lots of ruffles. I had fun draining him of

$300

while he sat at a coffee shop unable to touch his little clitty:)
~*~
$lave Del did a

$250

drive by..then went into hiding again.. but I know panty slut Dena will return soon enough. She always does;)
Foot $lave D stopped by to say hi and send a

$50

tribute.
DVR messaged me to see if the Victoria's Secret bras he bought came yet...he was so excited thinking about me and my cleavage that he couldn't help but hand over

$450

..

DVC and Dorian called to chat...2 bitches who belong in lingerie and dresses :)
Blackmail Bitch Ben sent another

$245

..he has to pay off his balance by the 21st. I have a feeling he'll be begging for more come Friday:)

Stroking-Smoking-Holding Marc has been calling regularly...he knows how good it feels to give me money.

Another Loser...Mark The Pastry Fucker has been calling a lot too...when I told him to let me know before he calls because I'm raising the rate, he said he Won't be calling if I go over $3.99/min.... oh silly bitch.. Mark's new rate ranges from $7 - $20/min if he wants to talk to me (and of course he wants to talk to me..all the time!)
Norway Sissy sent me

$330

as I sent his girlfriend little hints about his love of panties, dresses, and make up:)

I took $125 from my bitch Lion as I played the video I have of him begging me to milk him over and over again.
Aussie P sent

$100

for a couple very painful CBT sessions. I'm surprised his nipples are still attached after the hell I put him through with a few clamps:) Of course he'll be coming back for more.
Then I took a quick

$100

from Tmackey in 10 mins... I see dildos and a Hooters uniform on you happening Very soon T;)
M$ spent

$100

on Amazon. Then Dr. Piggyboy Tony sent a quick

$50

from the hospital. After that I made Whipped Puppy spend

$75

as I gave his balls an over due beating.
I did a

$200

forced intox session with J-bitch while he was away on business. Then I took a super quick

$200

from DB-pup too. Both boys know their money should go to ME!

My bitch Tara Sissy has been improving...taking calls more often.. of course all the money will go to me:) While she was off finding men to service, I spent $150 on Amazon with our Master Card:)

Prancer couldn't wait to show off his new penis shaped pacifier...lol..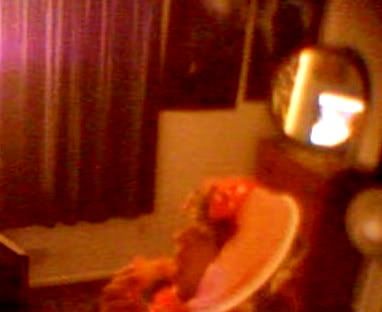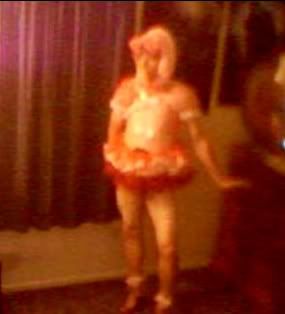 Wish List presents...
I love this lil 19" tv...the picture is so clear and it fits nicely on my computer desk.