Another week of me only being on a few days... I just have too much going on with the holidays... parties, people visiting, and then my genius idea to throw a bedroom remodel into the mix 2 weeks before Christmas. I had a wall of mirrors taken down and new dry wall put up and had another wall moved out to enlarge my walk in closet. I would have preferred to wait till January, but my contractor/friend I wanted to do the job was between jobs.

Darryl came back twice this week.. spending $175 on a few pics and a quick raise the rate call...
(that's some bedroom furniture behind me, packed in my office till the remodel is done)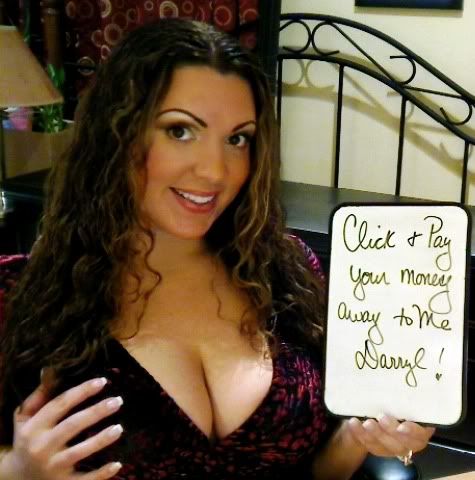 ~*~
Stroking-Smoking-Holding Marc called... I'm glad to see he's getting back to calling on a regular basis..I like my boys addicted;)

Loser Mark was home alone for a little bit and wanted to try something different...so I had him slip into his wife's thong, butter up some bread, jacked up the rate...and let him hump his loser cock sandwich. He sent picture proof, but I'll spare you ;)

Raise the Rate "S" was back for more wallet drainings.
Then Riley called looking for Raise the Rate too...we did a $10/min call, then we took it to NiteFlirt's max.. $50/min...giving me a quick $430 :)


My Sissy Tara (TaraPhoneSlut on Yahoo & TS) has been working hard to satisfy the boys and make money for me... I also helped myself to $150 with her MC.

Blackmail Bitch Ben came looking for me after returning from a work party.


We played some Blackmail games of chance and he ended up having to send me $450. He's now locked in for the next 8 months, owing me 300 pounds a month which depending on the exchange rate on his payday comes to about $450 - 465. I was nice and let him have a buyout option of 650 pounds (which today's rate comes to $1,010). He's never gone more than a month or 2 without paying the buyout (and usually asking for a new contract shortly after) wonder how long he'll last this time;)

Med School Piggyboy Tony was so eager to call..but I made him get in line and wait his turn before letting him sneak a $100 call while on call at the hospital. Money that could have gone to getting a present for his gf, but he knows I come first.

I've been trying to take it easy on 1HB lately... letting him off the hook of his $50 nightly tributes that he's been loyally sending for years. So what does he do...starts wish list shopping instead:) I let him go back to sending $50's...how nice of me;)

Oinking Aussie P sent $70 and waited like a good piggy for over and hour needing me to give him some humiliation.

Whipped Puppy is such a good little bitch... he can't say no whenever I request a tribute. He tried to tell me he wasn't whipped, yet $75 showed up in my account seconds later;)

After talking about it for a while, JR finally bought and completed my Blackmail Application (you can find it in my NF listings) He even went an extra step and took some humiliating pics of himself while holding his Drivers License close to the cam.

$400 was a popular amount this week...
Sissy Michell sent $400 in tributes...
Here she is in the bathroom at a bar. I made her wear her purple satin lingerie under her clothes.


In this pic she's showing me the Bird Locked Chastity I had her buy. I plan on having her locked up before Christmas:)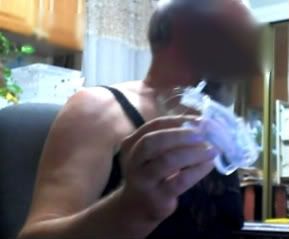 Popping Reject rented another crappy motel for a $400 Forced Intox session.


$lave Del, my panty slut Dena returned again. She knows her purpose in life is to keep me happy, send me money, buy me presents, wear panties, and be the best panty slut she can be. Dena sent me $400 and told me some great news...she'll have a lot more privacy after the New Year, which means I can dress her up all the time. I'll have fun picking out new dresses and lingerie, pretty make up, etc. Like so many of you, Dena throws her sissy clothes out thinking it'll be the last time. But it's not the last time, it will never be the last time...you need me Dena, you need me to let you be who you really are...my pretty little panty slut;)

~*~
Wish List presents..