Hope everyone had a good weekend. You all should know by now how much I LOVE Christmas! Not so much getting gifts because you boys spoil me all the time, but I love decorating the house/yard, baking, giving gifts with beautiful wrapping paper, bows, trinkets, etc ( I totally get how Candy Spelling has a Wrapping Room) and of course spending time with friends and family. Christmas Eve my family does a traditional Italian Feast of the 7 Fishes...which usually means I'll pick at shrimp or Linguine w/ clam sauce cause I'm not really a fan of seafood. (Baccala, Scungilli, Eel..oh god.. gross! lol) Then I spent most of Christmas day over my parents. My Pet Jay had a DVD of Little Women over nighted to me... I watch it every year with my Mom and sister and couldn't find my copy.

Slave Del/panty slut Dena, would like to just be called Dena from now on. After all, I trained her to be such a good girl. Dena was having a very good week, checking in a few times a day, sending daily tributes and gifts. She also bought pretty lingerie to model on cam. Dena spent $2,060 this week, $950 in Tributes and $1,110 on my wish list. She knows her purpose in life is to keep me happy and be the best panty slut she can be. Everything was going good... up until Christmas Eve.. even though Dena was traveling, she still managed to come look for me at the time we agreed on, but I had some friends stop over and I wasn't able to get online. That gave Dena an out...I'm pretty sure she ran away again, but I KNOW she'll be back. *Like I told you the other day, I have big plans for you in the New Year, Dena*

My Pet Jay has also been doing some big spending...picking up $2,825 in presents off my wish list. Like many of you, he watches my purchased amount go up and was dying to buy the 2,000th present off the list. He was so looking forward to it that I told him it had to be big and at least $2,000, so I let him buy me a 27" iMac. He bought some little things, then came back on Christmas day and bought me an iPad 2. Such a good little shopping bitch:)

Popping Reject upgraded to a slightly less gross motel and did a $400 Forced Intox Session with poppers and a bunch of booze he took from his office at work.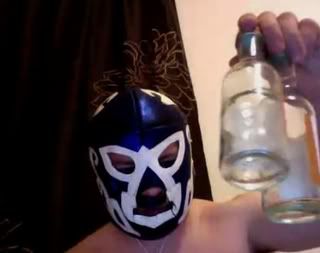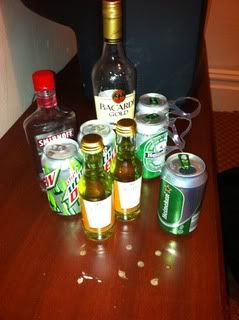 Whipped Puppy is so weak and can't say no to me... I had him sending gift cards and begging to sit at my feet.
My bitch Lion has also been giving in lately and doing some wish list shopping.
Sissy Tara has been slacking lately. I know she can be a much better sissy slut. I'm going to have to give her some harder training. I also helped myself to $335 with the MC she got for me. At least she's been doing a good job of paying off the balance every month.

Raise the Rate "S" is still calling.
Darryl I think you're due for some pay mails...



UK Blackmail Bitch Ben messaged me tonight, even though he was sharing a room with his brother while visiting family. (if only they knew what he was doing in the middle of the night) I mentioned last week that he was in another Blackmail Contract, but would most likely pay the Buyout before the month is up. As usual, Ben paid the buyout, but came back and wanted to play more money games... he ended up sending me over $1,700... and owes a lot more in Jan....and many months after that.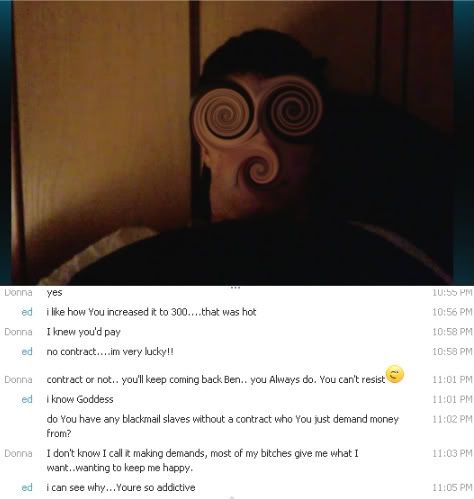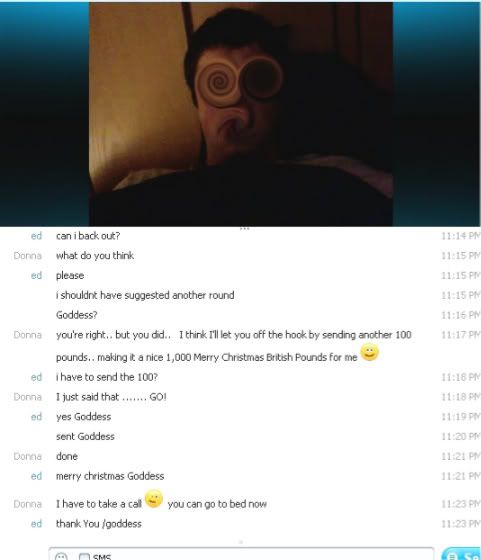 like I said..he always comes back for more...



and back again for another contract ..lol




Wish List Presents....