I was happy to wake up this morning to find out the Broadway Musical of Beauty and The Beast was on presale. So right away I called up Cuckie JJ and told him to give me his credit card because obviously he was paying- I made him pay for all the others the past few years. He was so happy to get a surprise call from me that it made the $440 total sting a lil bit less;)
The only bummer is it's in Philly the same week I rented a beach house (which Cuckie JJ also paid for) starting Memorial Day Weekend..so I'll come up for the night, then go back down the shore in the morning...it's less than an hour and a half away.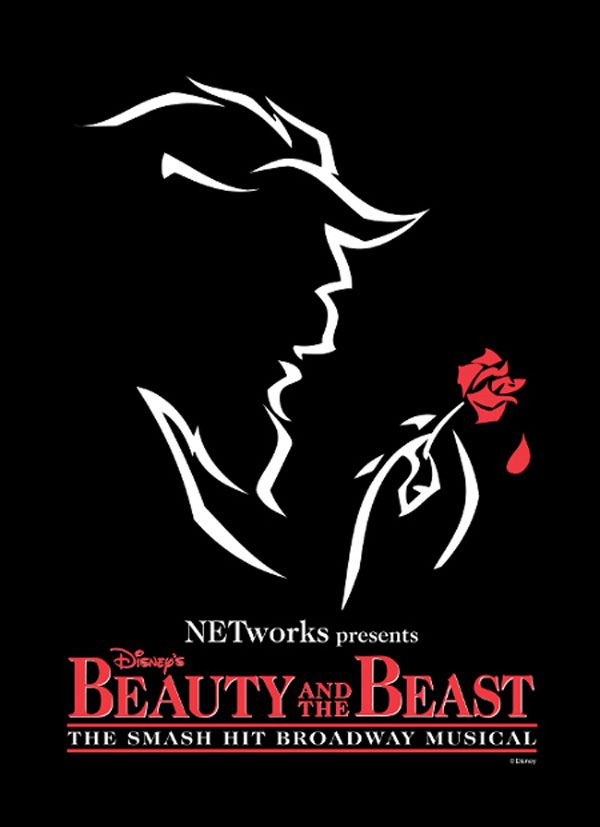 -Oh speaking of vacations....so I'll be in Bermuda during Easter week and my original plan was to have just my Shih tzus stay at PetSmart's Pet Hotel and have a friend watch my Chow Chows, but the people I trust most have either decided to come with us or will be out of town a couple days that week. So now I have to board the Chows too.... I feel SO guilty, which means I'm getting all 6 of my dogs (yes 6, shut up - my house is spotless) suites with comfy beds and tvs, daily treats, and doggy day camp - so they can run around most of the day with other dogs. I have $800 in PetSmart gift cards, but I'm gonna need another Grand....so get on it boys!
--------
Darryl was back for more pics...$180 worth of PTV mail...
--
Damn I love that lil dry erase board...and apparently so do you!
One pic was all it took and UK Martin was back and tributing $275. Like so many of you, he said he can't stop thinking about me and puts pleasing me before his girlfriend... yep, just the way I like it;)
-Someone else who can't get me off their mind...RY Bitch....I'd say he's hooked pretty good. We agreed he will pay me $100 every Friday, yet he keeps coming back asking me to use him harder. So I've been enjoying his credit card, but I want more CASH!
-I had a fun T.V. session with Thor - he loved watching me help myself to $585...and I loved it too! ;)
------
-
Tara Sissy is still working hard for me. TaraPhoneSlut on Yahoo. I had her give me $200 in cash and spent around $600 on the credit card she mailed me.
If you can't make out the pic below, she wrote:
Dear Princess,
I want to please you. It makes me happy to give you this card. You have my permission to use it. Please use it whenever you wish.
(then he print and signed his real name - which I blocked partially with some wish list presents) and then wrote "Your Sissy Tara"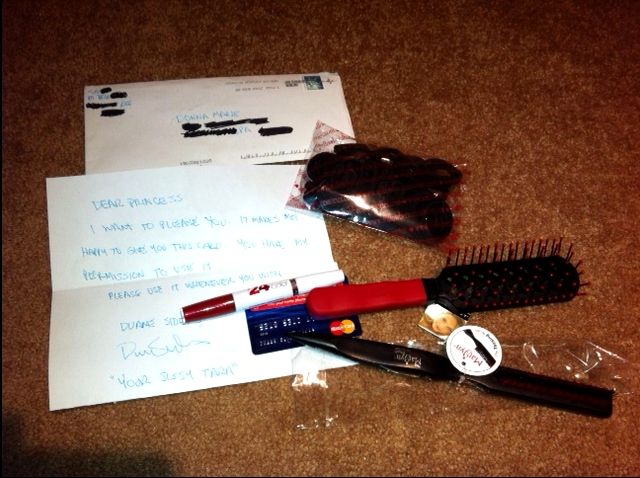 --------------------------------
I have control of My Bitch Lion's cc too...so I helped myself to $200. I like sending him surprise pics like this...it's fun to watch him fight between being extremely turned on and pissed off that I just take what I want;)
I knew he would ask if that was a new pic and did I just take money... so I had this pic ready too...hehehe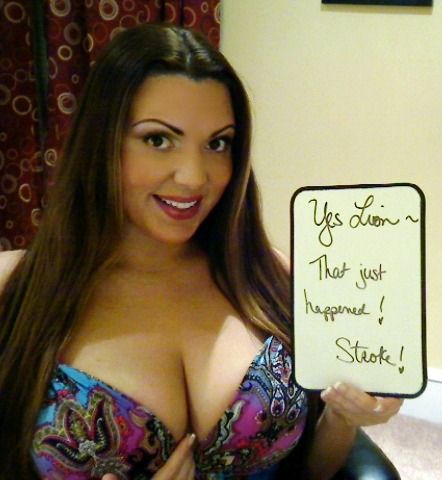 ------------
Piggyboy Tony is still making payments...but not fast enough for my liking...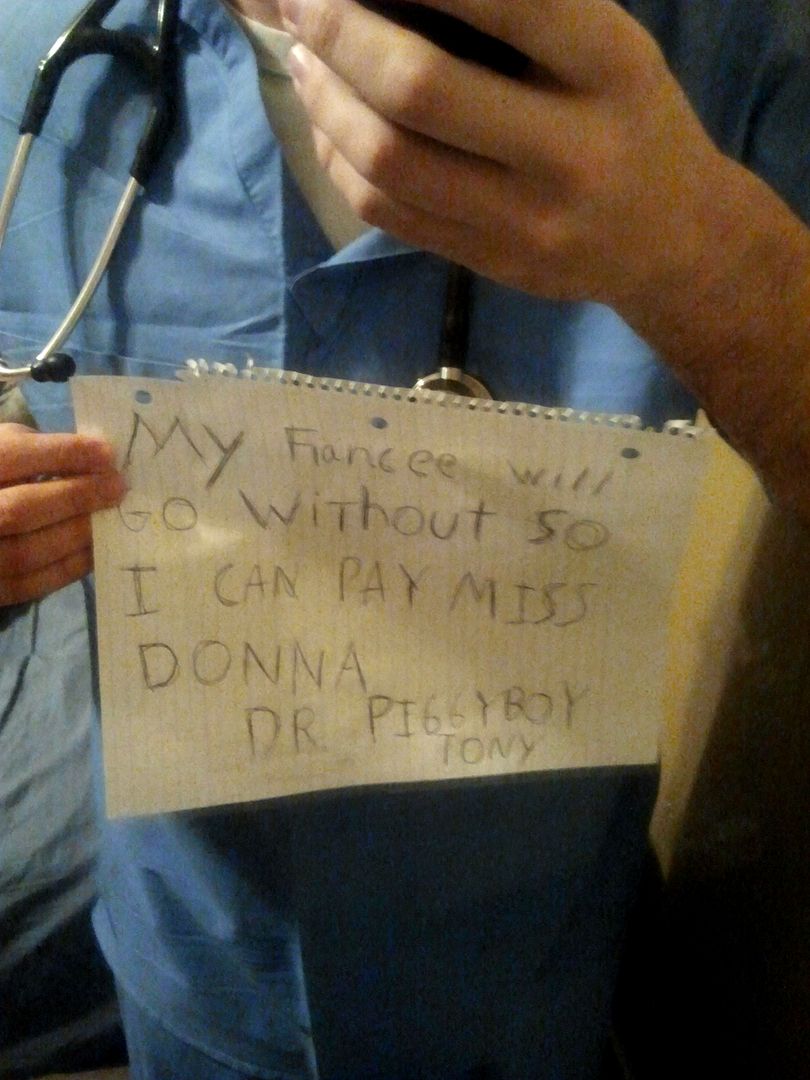 -------------------
My Bitch Leroy has been doing good...it's like he's a completely different sub/slave this time around. He sent $425 in Tributes and a $50 Amazon GC.
Here he is wearing his pink collar and dog tag and about to practice his sucking...
----------------
-My Blackmail Bitch Ben popped up to pay off the rest of his balance for April...I let him off the hook with $540 ...then he'll be back in a few weeks to pay me a couple hundred more (and most likely start a new contract)
-Aussie Porker sent $70 - he wanted to pay for pedicures for me and my mom.
-Faggy Beau stopped by with more stories of him dreaming of Andrew cock.

-Loser Mark the pastry fucker can't get enough of seeing himself on his iPhone cam and I couldn't stop laughing at the loser as he humped a cheese burger from the McDonald's drive thru.
-New Sissy Mc made himself useful by sending tributes as soon as I told him to. (it's very simple - you want my attention -tribute - works every time)
-Lil Dick RP was also sucked in with a pic I sent out...how quickly he was on the phone calling me and tributing $150:) He knows lil dick boys are only good for their wallets!
-Chicago Mikey was put in his place twice this week...first by my bitch Lenny, then Master Joe really tore into the cock sucker and I couldn't stop laughing. Mikey's such a sucker for a mushroom head.
-JimG started coming around again..and sent a surprise tribute. He should do that more often, right Jim? ;)

-CummyScott--you need to get back into calling and tributing more often too! We both know you love it! Ache for me Cummy!
-Weak Puppy didn't even bother putting up a fight....we both know he can't say no to me - so he handed over a quick $100, just because;)
-TPT backed out of a scheduled session, but sent a nice surprise Tribute..so he's forgiven;)
-I had Norway Sissy put on a pretty plaid bra and pose for pics while sending a $105 Tribute.
-----------
Look at that big smile on Sissy Michell's face...nothing make's Michell happier than putting on a pretty dress, sucking a dildo, and sending me $425 :)
--------
Goodboy Gary's been on a roll lately... he's finally getting the nerve to call more often and opened $225 in PTV mail.
---------------
Wish List Presents....