Two weeks from today I'll be in Bermuda...or on a cruise ship headed that way... I'll be gone from April 7-12th. Everything is pretty much already paid for by you boys. I'll be signing online maybe once a day, so you can contact me through Yahoo. You can start sending me money now to pay for the WiFi on the ship. Those of you who owe me weekly payments, I'll be collecting them Friday night. Only a few more days left for wish list shopping, since I'm boarding all my dogs, I'm just having my next door neighbor collect my mail and take care of my Koi pond. He was joking today that he's going to have to clear out an extra room in his house for all the packages I get.
---
Here's a $120 F U to Tanline...that's how much he paid me to flip him off, lol.
---
-The forever loyal 1HB is still sending his nightly tributes, even sending some extra - just because;)
-Mitch the Bitch sent a $100 Tribute and completed my Loser Assignments. Then he took more humiliating pics of himself. One pic he sent was him on his knees, praying to my picture on his desktop. He made up a couple prayers that I have him say daily. I forgot to ask if he's cool with me posting his pics, so I'll have to include them in my next post.
-Sissy Mc also sent a $100 Tribute and a picture for me...again, I'll include that in next weeks entry after I give him a heads up that he's gonna be posted.
-I took $300 from RY..but he's gonna be in trouble if he doesn't contact me ASAP. There seems to be an issue with his (my) CC and I want to make sure it wasn't his doing.
-I've been doing some major shopping with the CC that Tara Sissy got for me, every week spending hundreds. This week I spent $475 and she finally asked me to slow down...I say finally because I was kinda surprised she didn't ask me sooner.
-UK Martin is still hooked on my smile. He's been spending a lot lately, so I told him it's ok to come online and just say hi, he doesn't have to pay... but he just can't help himself....and ended up sending $390 in Tributes:) and that of course makes me smile;)
-Everyone knows how weak Gary gets for cleavage... this week he opened $210 in PTV mail and called to tribute some more. Good Boy, Gary.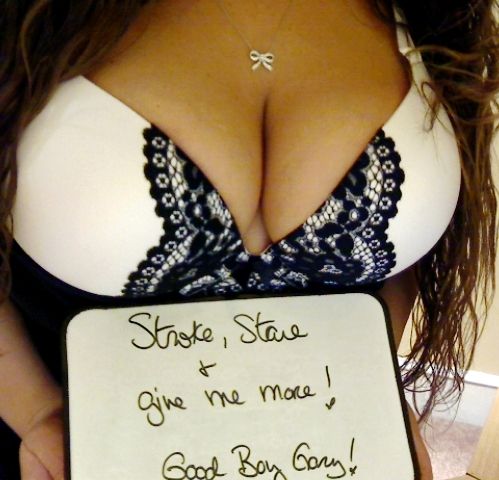 -------
-Like so, so many of you..Cuck John is addicted to my cleavage. He'd rather jerk it to my pics, than have sex with his wife any day.
-JimG's still trying to fight it, but he's slowly getting sucked in deeper... he sent $160 in Tributes and then ran away...but he'll be back tomorrow;)
-I had Bitch Leroy suck on his dildo while we did some Team Viewer shopping... he loved watching me control his mouse, adding 2 shirts, a handbag, and a wristlet to the cart and send it to myself with his CC.
-I had some TV fun with $lave P also, and took a quick $200 from him.
-Piggyboy Tony did a $100 call and sent a $100 Tribute...as usual, I'm only taking 100 off his balance.
-This is what it looks like when a Pastry Fucker goes into a gas station.... Loser Mark headed straight to his favorite section, picked out a cheese Danish, and rushed out to his car so I could laugh at him some more.
---
-I took $200 from Lion, he's begging me to take more, but I think it's more fun to deny him a release. Ache Bitch, ache! ha ha ha!
-Sissy Michell sent a $75 Tribute, again - just because... see, that's the way Tributes work boys! Anyway, I'll have her back in lots of ruffles pretty soon.
-TDY sent me $160 in Tributes - because I told him to. He knows that I know the best place to spend his money;)
-Loser Mike from Chicago's been calling with more stories...he's been hooking up with a hot Tranny and also an older guy who likes to make him submit.
-Some new boys... Sky sent a Tribute and some pics of himself asking to serve me, but I haven't decided yet.
-RQ called for the first time and sent a $100 Tribute, because really, what else would he be good for?
-YDA came looking for a Forced Intox session, but he didn't last very long. It's ok, I made a super quick $200 anyway.
-Norway Sissy handed over $250, because - he has to. If you come looking for a contract, I'm going to hold you to it. Save your excuses as to why you can't pay, boys... I've heard them all before;)
-I had a lil $350 Forced Intox session with Popping Reject... what a perfect wine for the Reject Piggy to drink while I took his money.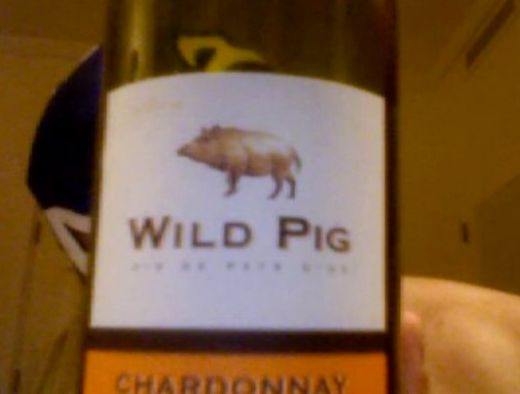 -----------
Wish List Presents....