My panty wearing slut Kimberly had another amazing week of training. Every day she becomes more of a girly girl. She knows her purpose in life is to serve me full time, wear panties every day, and make me happy by sending money. My good girl spent $4,070 because she loves to serve me and keep me happy. (no, this isn't a repeat post, she spent a few Grand on me last week too:) Kimberly sends me Tributes every day without me having to ask or even be online. When I add something to my wishlist, I know it will be bought within the hour. Kimberly works hard to be a perfect panty slut and keep me happy.
We picked out more clothes for her at Bloomingdales and she was so excited to model them on cam for me. This week we took it a step further and had her wear a wig, lipstick, and heels along with her pretty lingerie and dresses.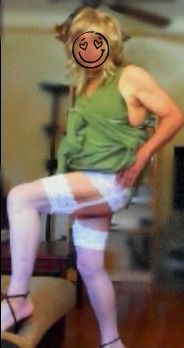 Kimberly has tried to run away in the past, but always comes back and stays away for shorter lengths each time. It used to be for a month, then a few weeks, to a few days... but she finally realized there's no use in running anymore because she is the happiest when serving me. I let her be who she really is and help bring out the girl inside.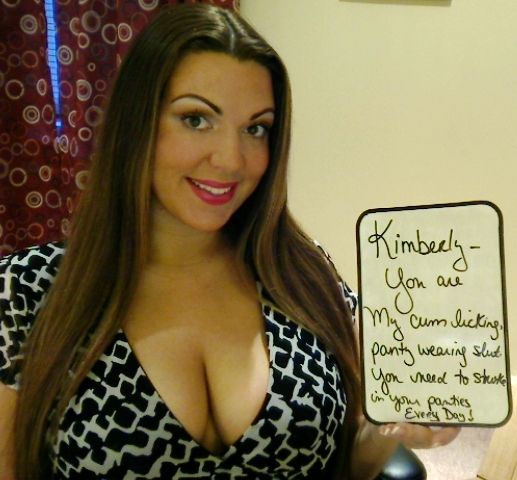 -------------
-----
AussieD had to write his rules 100 times... one day he got to work, I messaged him, and he went home "sick" so he could call me. I don't feel like uploading all 16 pages...so here are a few...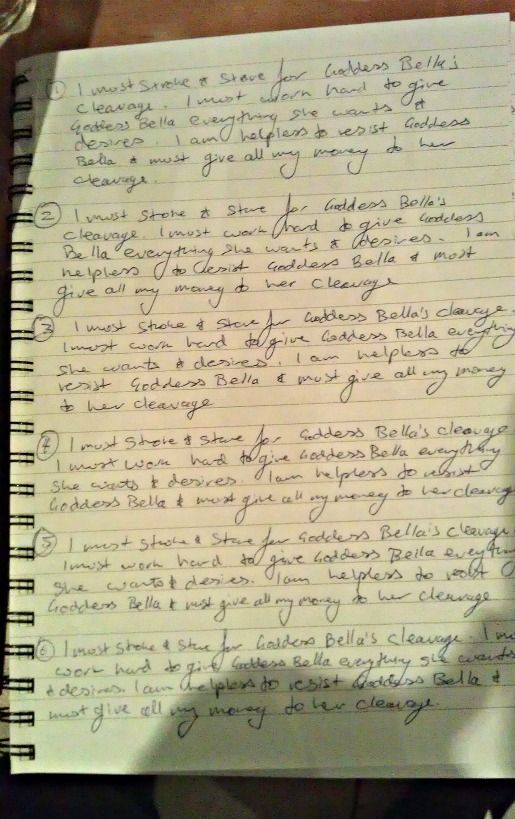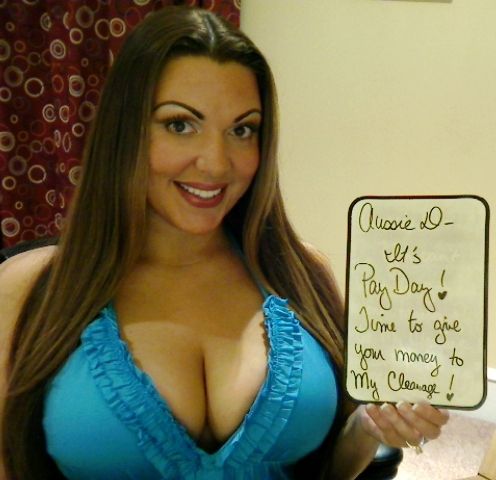 -------------------------
Loser Mark the pastry fucker, went into a gas station during a video chat, picked out a buttered bagel and hurried to his car so I could laugh and tell him what a pathetic loser he is...
-------------
UK Martin keeps coming back for more pics for him and his girlfriend ...
I easily took $1,000. He went from being addicted to my smile (and saying he's not into FinDom), to my money bitch, and is now begging for blackmail.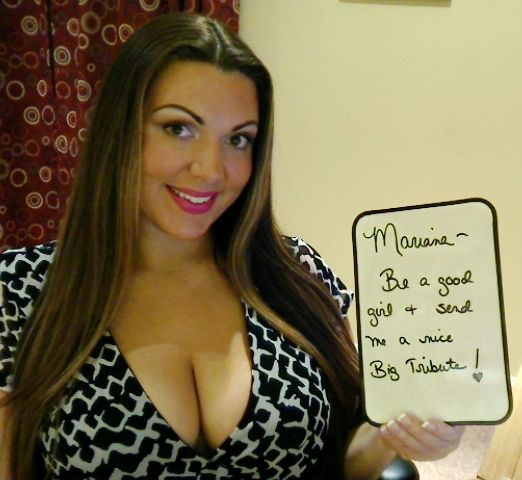 -------------
My bitch, TaraPhoneSlut is in need a boyfriend! She also needs to be used. You can message her on Yahoo at TaraPhoneSlut. I took $545 from her, then made her dress up and go out in public, walk around some parking lots and go to the grocery store...always with picture and video proof. Here she is with her big fake boobies and new clothes. Tara understands that she needs to work hard to give me everything I want. She thought it would be ok to close the credit card she gave me since I still have access to her checking account, but she was wrong. I want a card too, so I had her get me a new one.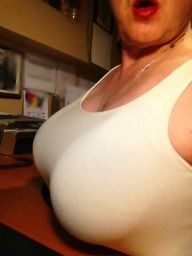 --------------
Sissy Michell is traveling this week, which gives her plenty of time to dress up and get on cam for me. She sent me $400 and did whatever I said. Here she is showing her different outfits and then humping the bed, no sex for her unless it is with Cock!!!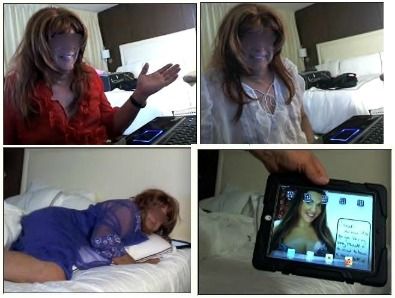 --------
---
-
Sissy Misc sent a $100 Tribute and took some pics with a sign in a few different pairs of panties.
A couple days later he randomly sent another $100 because he couldn't stop watching my YouTube videos:)
-----
--
-PiggyBoy Tony came out of hiding and called, telling me how broke he is. I made him send an extra $100 Tribute anyway. He tried to get off the phone because he was afraid he'd make a mess in his scrubs at the hospital, but I enjoyed keeping him on the phone, telling me he's going to be paying me money the rest of his life :)
-----
-PiggyP sent me a $200 Tribute because he knows I give his boring life a purpose. He's going to continue to work overtime to send me a bigger Tribute next week.
--
-Weak Puppy sent a $75 Tribute just because I told him to;) He's getting closer to being a sissy bitch every week.
-I gave My Bitch Leroy a couple weeks off, but he's back spending money on me like he should. I had him put on his pink dog collar and suck his dildo while we went clothes shopping for me on Team Viewer. He also surprised me with a Macy's gc after repeating his Rules To Live By.
-Sissy Mic sent a quick $50 just because.
-The always loyal 1HB is still sending his nightly tributes.
-I milked $200 from Lion and am still refusing to let him release. I like my bitches aching!
-Then I took $110 from TMack. (( don't hide from your dildo, you know you want it in your mouth T! ))
-TD sent me $160 in Tributes because he knows the best place for his money is in my hands!
Good Boy Gary is still spending lots of cash on my cleavage... he can't resist opening every PTV I send him.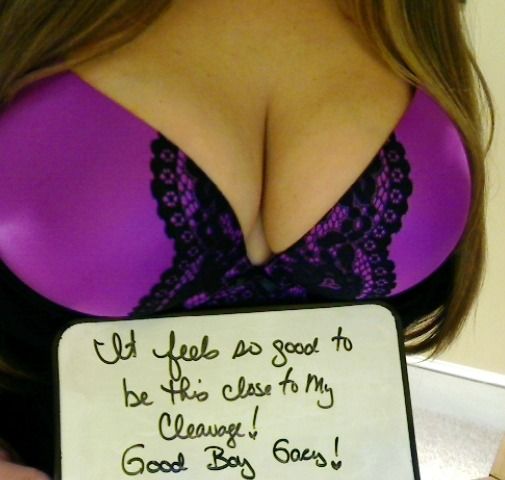 ---------
-Slut Jenny sent $260 as I humiliated him, making him get on cam in his pink panties and lipstick and dance around an imaginary stripper pole.
-Slut Rex wrote and sang a new song for me.
Here are some of the lyrics...I posted them on the video, but I noticed they show up when I view the video on my computer, but not on my iPhone.
I've only seen you on a screen
But it's clear you're more than three-dimensional, hour-glassy
No mercy in those dark brown eyes
You're the sweetest form of suicide
You're a Princess, you're the Princess, you're a Goddess
I see your lips make seductive sultry circles, words jump off my screen, I'm staring
On and on and on and on and on and on and on
You're a brick house lined with solid gold
Even if you bluff, I always fold
I get so nervous when you turn my way
Since I can't hang with you, I have to pay
Won't you smile at me
I'll do your silly dances like a puppet on a string

You're starting to invade my dreams
Deeper down into my mental stream
I can't help but give you all control
Mind is fading as your words take hold
---
This scene from last week's episode of GIRLS on HBO made me laugh http://www.twitvid.com/AELAP



Wish List presents from Kimberly, Knk, MPJ, and Tara.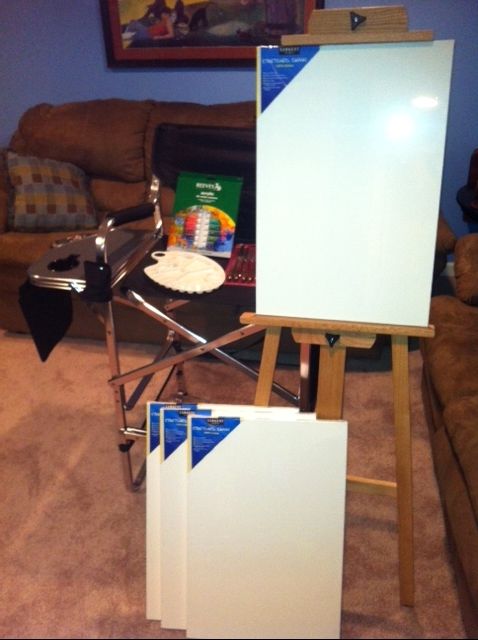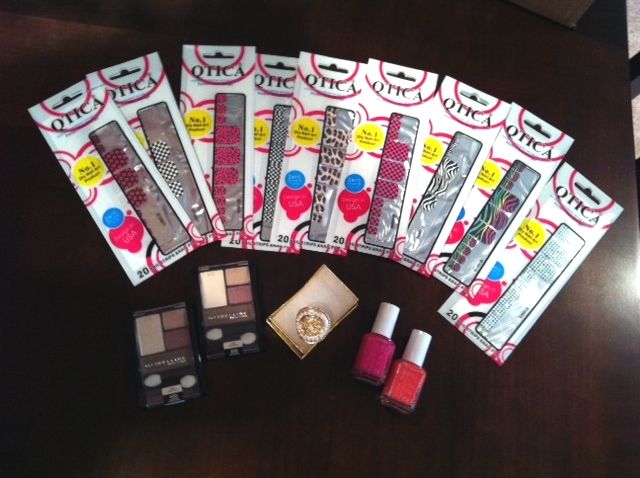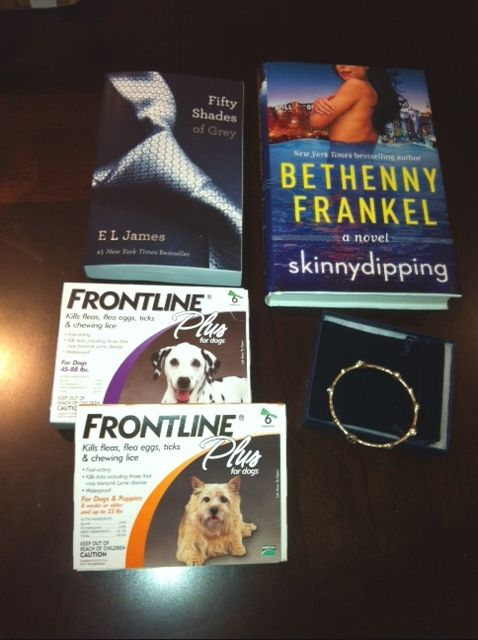 ---------
Buy my pics and assignments in My Flirt Store: