-My loyal pet 1HB stepped it up again and sent and extra $250 on top of his nightly tributes.
-Puppet Jeff has been slacking lately. I had to get him back on track with a 4 hour mind control training session.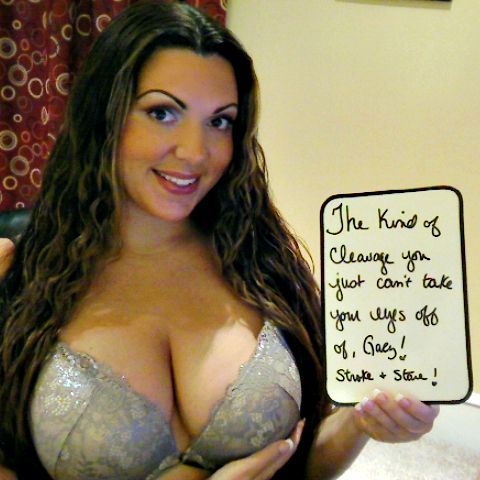 Good boy Gary continues to open every pay-to-view I send him. Like so many of you, he's addicted to my cleavage.
----
-RY bitch has been coming around more often. Even if he didn't, I'd still take what I want. This week I helped myself to $650...and he thanked me for it;)
-Slave Del ~ My panty slut Kimberly, stopped by before going out of town for a couple weeks. We did a training session and she sent $540 because she knows her purpose in life is to serve me and keep me happy by sending money.
*Kimberly - I expect you to be focusing at least twice a day while you're away*
-Cowboy's been doing a good job of following my orders - checking in on time, sending his weekly tributes, calling nightly, etc. He really proved himself when I told him I wanted him to get nipple clamps. The closest sex shop is a 4 hour trip from his house, but that didn't stop him. I had him take pictures and send emails while he was completing his assignment.
--------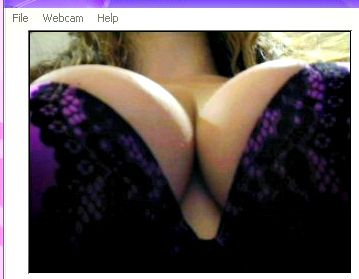 I had my bitch Lion get on his knees while I walked him through the process of applying online for another instant credit card to give to me. He dreams of being on his knees staring up at my cleavage, so that is the camera angle I gave him as I began to drain $430 from the credit card we had just received. I could have taken more, he was too weak and helpless to stop me, but I don't want to max it out all in one night, I'd rather make him stroke, Ache, and edge for a couple more weeks or so without release;)
---
UK T was in need of some humiliation. He I am, laughing at him as he humps his pillow. Then he went on to do naked jumping jacks, hump his bed, and give himself a facial.
Norway Sissy was back begging for Blackmail. I took a quick $125 from the lil sissy bitch and put him on a weekly payment schedule.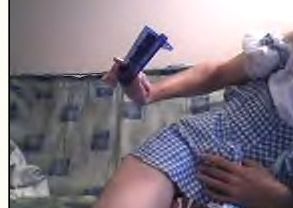 I had Sissy Damian layer on the make up, put on his slutty Dorothy costume, and gather some toys: 2 dildos, butt plug, ruler, candle, lighter, binder clips, and stockings to tie around his balls. Then I enjoyed a nice long humiliating cbt session with my faggy cock sucker.
--
-Lil dick Sky isn't a big spender, but he sends $50 tributes when he can and is always good for a laugh. I'll throw out a random assignment and within minutes he'll send me a video of the completed task. One of my favorites involved Icy Hot and Q-tips.
I mentioned it on Twitter and that got FF wanting to try it. Of course he didn't have any, so he had to buy some the next day. But the next day came and I was too busy for him. I ended up making him wait another 2 days before letting him try it...not just because I was busy in other sessions, but because it made me laugh to see him so scared yet so eager to try it.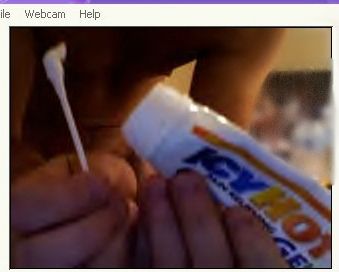 ---
-------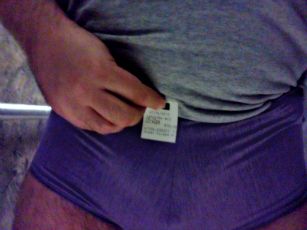 Bitch Leroy, who I'm turning into Bimbo Candi, is back serving me. He never really stopped, just needed to get caught up financially and didn't want to waste my time.
We're doing a lot of training to help bring out the girl inside of him. I filled up his NetFlix with tons of chic flicks and Pop music. So far this weekend, he watched Steel Magnolias, Girls Just Want To Have Fun, a Britney Spears concert, and Real Housewives of New Jersey. When he went out to the movies with friends, I made him wear panties (he is to wear them daily) and go into the bathroom and take a pic with his movie ticket stub, showing off his purple boy shorts.
Every few months I make him tell me why he wants to serve me.
This was his answer:
Why I want to be Princess Bella Daisy's panty wearing girl:
For a long time now, several years, I have fantasized about being a girl. What it would be like to wear panties and bras, and what it would be like to suck cock and please men. I've wanted to know how to think and feel like a girl (I'm already pretty sensitive and into some girly things like romantic comedies and dramas, along with bubble gum pop music). Since beginning to serve Princess Bella Daisy, She has shown me how weak and submissive I am and caused these fantasies to surface and become stronger and stronger with each day. So I really think that my training could be taken to the next level and that not only could I be a panty girl, but also with Her training and guidance, fulfill my fantasy of acting, talking, thinking and feeling like a girl. Finally releasing the girl that has been living/growing inside of me all these years, and embracing that side of me that has been dying to get out.
-------------
Sissy Michell sent me $185 like a good girl should. Then he tried to tell me he was growing his beard back. He's had a beard for most of his adult life, and steady for the past 10 years, but I didn't care - I wanted it gone. I like my sissies with a smooth face to apply your make up. I posted pics of him shaving it for me a few months ago and he's kept it off ever since. Suddenly he wants it back, but it's not happening... I told him I'll be doing a cam check in the morning and it better be clean shaved. I'm sure my good girl wont disappoint;)
*That reminds me - Tara - you are way too fem to pull off a goatee... it better be gone the day you get back into town.
**Leroy/Candi - you're next;)
---
-Loser Mark sent $95 and snuck out to the hot tub for a humiliating cam session. Pastries, bathrooms, furniture, bananas, nothing is safe from that jerking loser;)
-Blackmail Bitch Ben stopped by, flirting with the thought of another contract, but ended up only sending a $75 Tribute and running away.
It's ok Benny - you'll be back, lol.
-Piggy P sent a quick $150 Tribute while hiding from his wife. He's thankful I give his life a purpose.
-TDY has been coming around more often, he knows I'm always here to help him spend his money. He sent an extra $110 Tribute as a thank you.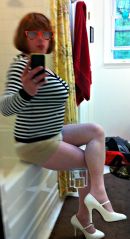 My Bitch Tara is thinking of changing her name to Busty Betty since she upgraded to a 50DDD bra...but you can still message her on Yahoo at TaraPhoneSlut for now. I took $225 from her and an extra $50 Tribute from Aussie D which he had Tara pay for him.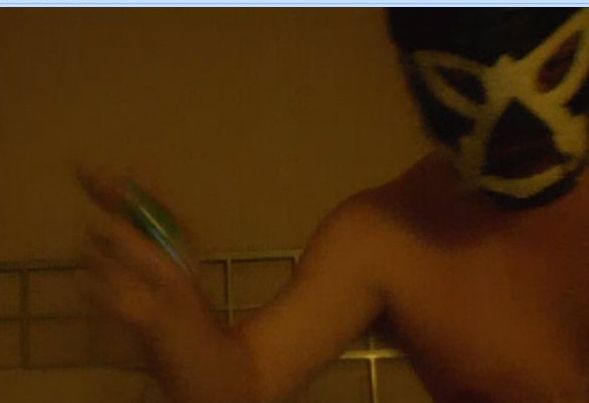 Popping Reject came around for a couple Forced Intox Sessions.
JimG ran away for bit, but I noticed he's having a harder time fighting the urge to tribute. Stop trying to fight it Jim...it feels too good!
Darryl messaged me in need of a wallet draining. I was more than happy to help - sending him $130 in PTV mail, then jacking up the rate to $6.99/min before letting him call:)
Some other boys who've stopped by: Loser Mike from Chicago, Scottish A, Foot Bitch Brian, MW, Loser Josh, Angry Andrew, and Norway Tom.
BJ is quickly learning the power of my cleavage. Actually, he already knew because he said he's been reading my journal and watching my YouTube videos for a while, but was afraid to contact me....but now he gets to experience it for himself. He just couldn't resist opening all of my pay-to-view pics and kept asking for "just one more".... I easily took $440 from him....and we're just getting started;)
----------------
As always, MPJ has been doing lots of wish list shopping. Kimberly, Tara, RY, and Jeff also picked up some items from my list.
Here are just a few - I have more to take pics of, but I keep forgetting... I'll include them in next week's update;)
-------------
--------
Buy my pics and assignments in My Flirt Store: