I had a fun week with Sissy Michell locked up in chastity. She sent $550 and completed every task I gave her. If you follow me on Twitter

https://twitter.com/BellaDaisy22

then you saw some of the things I had her do... like leaving her web cam running over night so I could check at any time that she was locked up and in full sissy gear. I had her freeze the key in a container of water. On the last day, I let her take it out and watch it melt...slowly.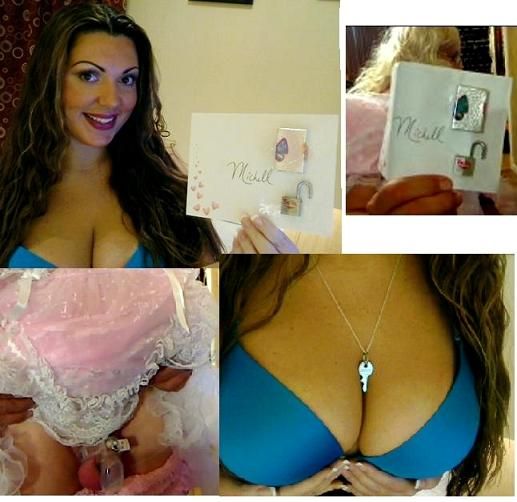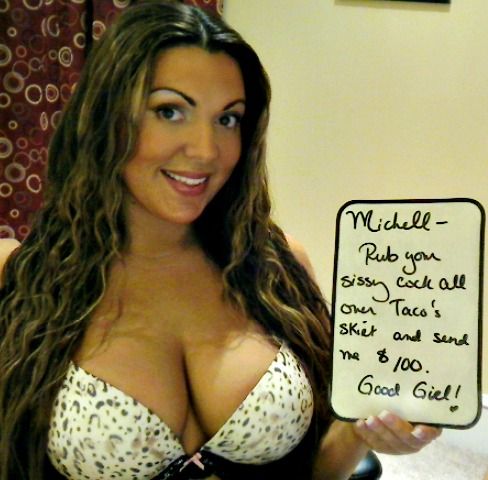 ---------
Cowboy A is still doing great serving me. He emails daily, calls every night, and sends tributes.
TDY still needs my help when it comes to spending money, so I helped him send me $330.
Robot Puppet Jeff is back from vacation, which means he can serve me full time. I gave him some tasks...like going to a jewelry store to buy a necklace and a B initial charm to wear every day, since the one I picked out for him online was too small. I also sent a couple pictures of a new hair style I want him to get.
Loser Mark sent an extra $100 because I've got him addicted to my humiliation...and Me:)
PiggyBoy Tony asked to make some bets on the Phillies/Mets games next week. I haven't decided what the terms will be, but since he's a Mets fan, he'll be paying more every time they score.
Denial Piggy came around...I was ignoring his IM's for a while, then couldn't help but laugh at him as he couldn't figure out why his NF calls wouldn't connect.
-Cause you blocked me, idiot! lol But I did let him send a tribute, then call while I took screen shots of his cam and made him oink into the phone.
Good Boy Gary continues to open all my pay-to-views...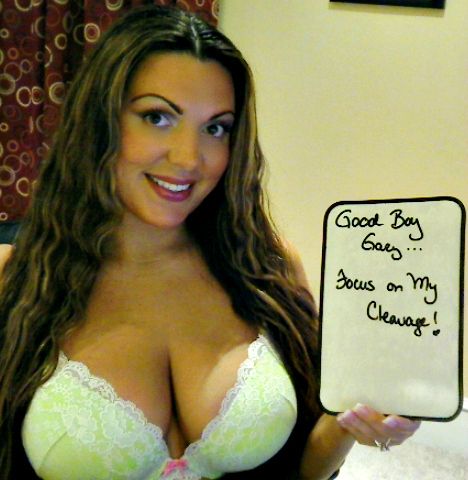 MG tries to fight it, but ended up in a Cleavage Trance and sent $105.
UK Martin couldn't resist either and sent $150 in Tributes.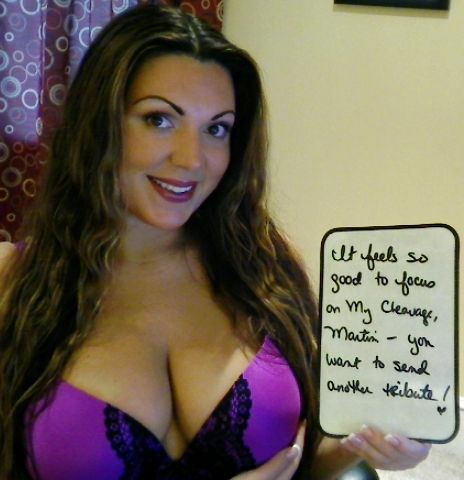 --
Scottish Andrew broke out the poppers, sent $140 in Tributes and called to serve me.
I took the last $175 on my bitch Lion's card and made a new recording of him begging to be used, milked, and blackmailed.
Piggy P sent a $200 Tribute - he knows his purpose in life is to work hard and send me money.
My bitch Tara - TaraPhoneSlut on Yahoo has been busy taking calls on TS. I've been very easy on her lately and only took $100 this week. FSFollower has been chatting with her. He was afraid to call Tara, so asked for her cell # so he could text my big boobed bimbo instead. I'm sure it wont be long before he calls her;)
YoungB sent $110 in Tributes, put on his pantyhose and called to be humiliated.
Nick DLP called me from outside the mall, said he couldn't stop thinking about my boobs and asked if he could rub it a little. I let him, because I knew he'd have to walk around and wait for the bus with a big wet spot on the front of his pants:)
French Fred has been doing all kinds of things to entertain me on cam... while calling and tributing, he's been wearing his gf's lingerie along with her panties on his head, humping the floor, and only being allowed to cum when "in the position"... many of you know it - legs over your head, mouth open wide.
--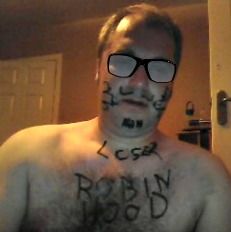 Robin Hood came back, this time looking for a Blackmail Contract. I made him send me $100 before I would even chat with him because last time he wasted my time. We agreed on a small monthly payment of just $100, but also said that I can change the rules at any time. When I do contracts with anyone else -we agree on something and I stick to it, but Robin's been an ass in the past and needs to be used harder. I haven't bothered to message him, I'll probably just wait till his payday and have him take me shopping on top of the $100.
--
Tanline stopped by real quick to say hi and pay $50 to be flipped off.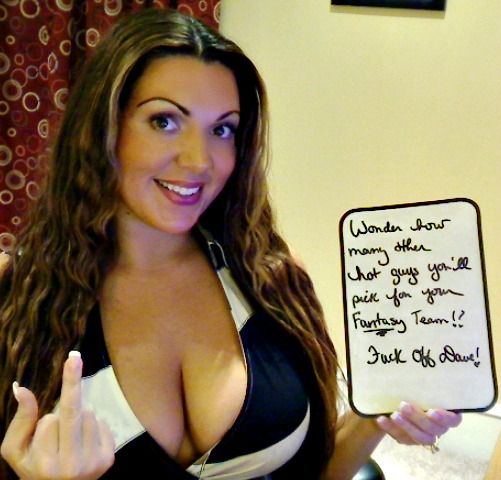 --
Some other boys who called to serve or sent tributes this week:
Blast from the past - Lil dick Al.
Raise the Rate Lil Will Andrew
Red -who belongs in panties and found some fun ways to use a brush and candle wax;)
Sailor A for some Forced Intox fun.
JimG who has been a good boy this week by sending me My money.
Panty Cuck Jerry - hiding from his wife.
Lil pet Greg
Stroking-Smoking-Loser Scott
UK Foot Slave Chris
Easter Bunny Mike
Jerk Off Jeff - the lil dick loser who had to jerk off with his tears as I made fun of his useless, tiny dick.
Foot Slave Rob
Dorky P
Whore Dorian
and new boys Gavin, James, Addict David, and Swiss Harry.
---
Buy my pics and assignments in My Flirt Store: