*** I am NOT on CollarMe.com *** PrincessBellaD is a Fake using my pics & links.
It's been over a week now and even with all the proof pictures and emails I've sent them, they haven't removed the scam profile: PrincessBellaD from their site.
----------------------------------------------
I'm back from vacation...had a great time with family and friends and beautiful weather. We drove over to Atlantic City one day and I went back to my favorite slot machine..I didn't win as much this time..."only" ended up winning $351 - but still not bad for a penny machine:) All the Tributes from SlaveDel/Kimberly, Sissy Michell, TDY, MPJ, M$, and Loser Mark made it even better!
---------------
Good Boy Gary is still clicking away at my Pay-To-View mails.
MG and TorC have been sending Tributes to my cleavage.
Aussie D's weakness for my cleavage made him send me $200.
Sissy Misc surprised me with a $100 drive by Tribute.
Blue sent $100 also.
John J needed to obey my cleavage by tributing an extra $180 during our call.
At $50 a pic, Thors spent $500 on my cleavage this week.
--------
$lave Del aka My Panty Slut Kimberly stopped by for one night, sent me $850 and disappeared again. It's ok - I know she'll be back, she needs my training. I help bring out the real girl inside of her ;)
---
----
Long Hair Fetish Slut A called. His weakness for long hair made it so easy to drain him of $800 in Tributes. He asked to see me in a hat, I know he loves sports, so I grabbed this Phillies cap - it was too big and kept falling over my eyes - but he didn't care -- he was in Long Goddess Hair Heaven ;)
------------
----
Sissy Michell, my good girl, sent me $410 and couldn't wait to show off her new satin and ruffles bra and panty set. I had her buy the Exobelt Extreme because she managed to slip out of the CB6000. This one uses 2 locks, so I had her browse Amazon and pick out a necklace and locks for it.
She found these cute locks
I'll have the heart keys dangling between my cleavage to tease her even more:)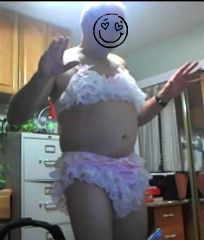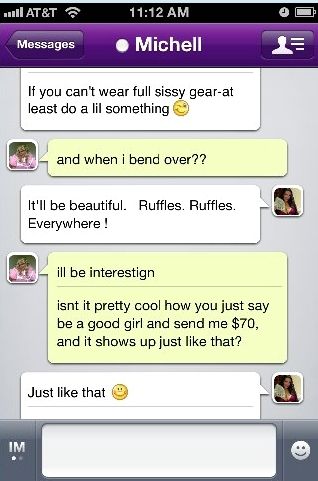 --------------
TDY still needs me to make financial decisions for him... so I decided this week it would be a great idea to send me $400:)
I've been having lots of raise the rate fun...
Loser Mark - the pastry fucker- is still up to $50 a min.
Welsh Piggyboy needed the rate raised on him also.
Scottish Steve is up to $8/min now.
SLSean is such a good boy - he always asks permission before he calls and ends up tributing during the calls too. He sent an extra $260 this week in Tributes.
New boy Bren couldn't resist handing over $100 as I humiliated the cuck bitch.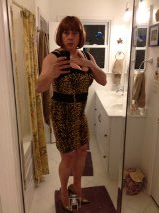 My bitch - TaraPhoneSlut is still working hard to please me. I decided that she needed to get me a new credit card... so we applied and it should be here in 10 days. We agreed that I would spend around $600 a month, but she also has to continue paying a $50 cum swallowing fee a few times a week. Part of her new training includes a squirting dildo and an inflatable butt plug.
If you want to chat with my bitch, you can message her on Yahoo: TaraPhoneSlut
-----------
Norway Sissy is now my "clip bitch" - no, I'm not making a clip store of me - he's been doing all kinds of slutty things on cam as I record it and begged me to sell it to my sissy loving boys.
-----
Sissy Damian put on his pretty bra and panties, broke out the dildos, candle, wooden spoon, rope, and called for some humiliating cbt fun.
----
Now that cock sucker Timmy and I are both back from our vacations, I have a lot of humiliating plans for him.
--------
My Pet Jay is constantly picking up things off my wish list. His latest purchase was over $1,400 for new furniture for my basement.
-----
Some other boys who called or tributed:
Old Fag Loser Evan
Jim G
UK Cuck Nathan
Cowboy A has been coming and going... but always staying in contact - and never cumming without permission.
Broke Loser
Slaveboy Joe - who I might whore out as Sissy Josie
Lil Dick Andrew
Loser David
MW stopped by for some TV fun
Slaveboy Greg
Doormat Joe
Loser Peter
Ignored Loser Piggy Jason
Whore Dorian
Piggy Glenn
French Fred Clara
UK Cuck Chris
and... Skater boy E
------------------
Buy my pics and assignments in My Flirt Store: