Hi everyone... I know I'm over due for a journal update (you boys tell me every day;) Between having my office redone and then losing power and cable on and off this week, I haven't been around much for calls. Luckily I had the generator that My Pet Jay bought me last year after Hurricane Irene. Of course my loyal boys still get updates on their Princess by checking in with me through email and Yahoo.
1HB has been tripling his tributes lately. He always takes care of his Princess.
Gary had to go a whole week without Pay-to-View pics from me.
Being the good boy that he is, he was opening them as quick as I was sending...and then called me to Tribute some more:)
As always...$lave Del has returned once again. She was such a good girl, checking in with me every day, sent me $2,800 in Tributes, and bought all the lingerie and dresses I picked out for her. She knows how important it is and how good it feels to wear panties and serve me Full Time.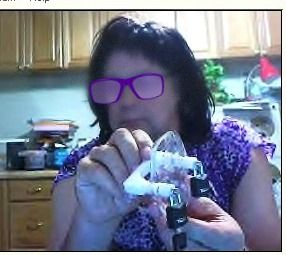 I took it easy on Sissy Michell this week...and had her send me $200. Here she is showing off the Exobelt that I'll be locking her up in this week. I painted the locks to make sure she's in the ones that I have the keys to and not the ones that came with it.
Med School Piggyboy Tony continues to work off his debt...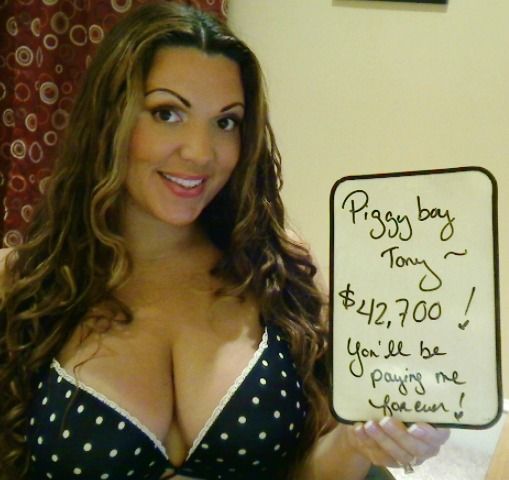 New boy - Med School Matt read all about Tony in my journal and hopes to be just like him. He's off to a good start...sending $150 in Tributes.
Loser Mark (the pastry fucker) called on his way home from work. I had him send $80 and stop at a Wendy's drive thru...here he is...enjoying his burger...LOSER! He also tried out "the position"...legs over your head losers. I'll give him an A for effort;) Being without power all week couldn't stop his Bella addiction. Yesterday he called me from bed with his wife sleeping next to him.
Thorsten continues to open all my PTV mails...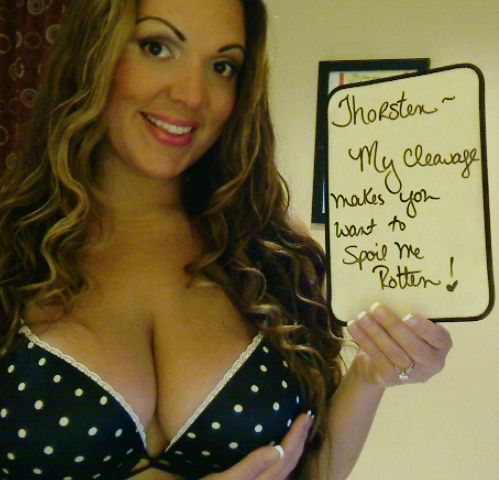 The kind of cleavage that makes my bitch Lion over draft his accounts for me...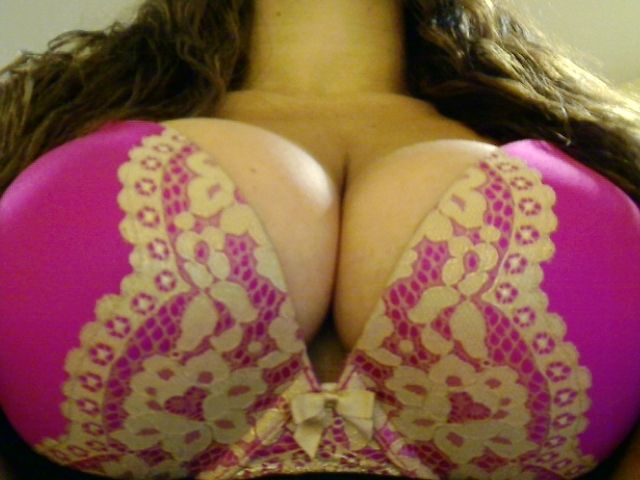 Whipped Puppy knows he is way too weak and can't help but do whatever I say. He easily handed over $250.
MG (who is still saying he is "done forever") spent $235 on my cleavage this week.
Cuck John was back for more raise the rate, cleavage worshiping fun.
Fay called to tell me what a Bitch I am and how it's not fair that I use my big boobs to make boys weak and take their money. I totally agreed with him, then had him call back again and again.....and then back for more the next night.
TDY still needs my help in controlling his money... I decided he needed to send me $155, just because.
Sissy Mic sent me a $75 tribute and refused to let his wife move back in as I ordered. If she's not going to let him be the frilly sissy slut he really is...then we don't need her;)
Sissy Misc sent me a $100 tribute as a thank you for my advice;)
Some other boys who have called and or sent tributes...
Red Dog...that dirty slut loves fucking his hair brush and needs to be in red panties so bad.
JimG has been tributing more often, which always makes me happy.
Cowboy A doesn't let a day go by without emailing to check in and sending an interesting pic of the day. I own his cock and cum and he wouldn't have it any other way!
M$ continues to buy Amazon presents for me...and my man. He was born to be a cuck...on his knees, worshiping me.
Swedish Mark called for an extreme CBT session.
Faggy Beau's still craving uncut Cameron cock.
Speaking of cock cravers.... Chicago Mikey called with more stories of (gay) Submission Wrestling and his latest adventure - Tranny Face Sitting.
Wish List Presents from My Pet Jay and M$...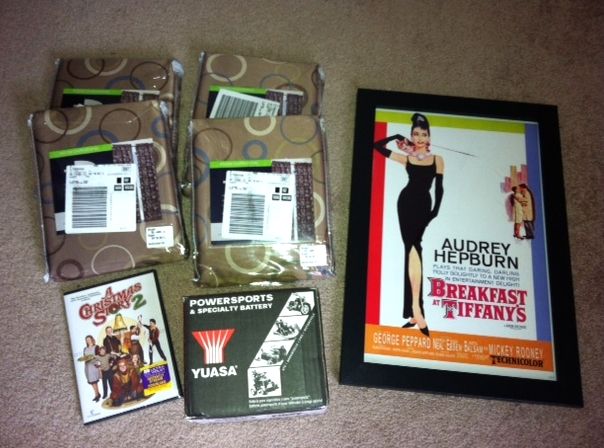 -----------