Sissy Michell couldn't wait for the weekend to be over...that means "Taco" -the wife- goes back to work and Michell can put on her pretty pink nightgown and robe. My submissive Sissy sent me $410 in tributes this week...and I sent her the pic above-teasing her with the key to her cock cage dangling between my breasts.
-----------------
-------
----
Panty Slut Jenny is doing great with her sissy training. She started out just wearing lip stick, then I picked out panties for her to wear. I made her shave off the beard she's been growing for the past few months and now have her with a full face of make up and a growing lingerie collection. After I told her how to apply her make up and which lingerie to put on, I made her get up and dance around an imaginary stripper pole and practice her cock sucking on the new dildo I made her buy.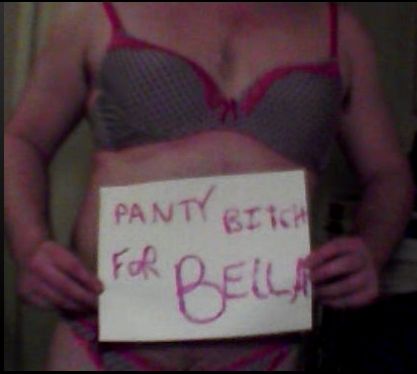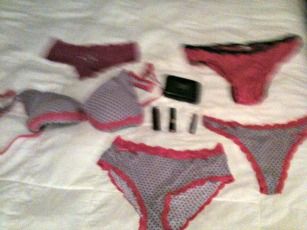 ----------------
---------
Speaking of Panty Sluts... Slave Del stopped by to send a quick $150. He came back a few days later and sent $250, but seems to have run off again. Stop trying to fight it, David.... you need my training...you need my cleavage...you need ME!
--------------

My Pet Jay has been doing lots of wish list shopping...spending over $1,200 plus extra charges for fast shipping on some last minutes presents.
----


Lil Dick NV was in need of some humiliation...I had him suck and fuck some carrots while handing over $700 to hear me laugh at him. I had him draw on his chest, stomach, and thighs... it's hard to tell but his stomach says I fuck vegetables and Born to suck cock. Then I had him make out with a rubber doll...licking it's abs, kissing it, and telling it how much his rubber dick was bigger than NV's lil stub.
I named it Rubber Robbie - NV's new boyfriend.

----------------------------------
Swedish Loser M ended up sending $300 during our latest forced intox/humiliation session. It could have been more, but I was way too tired, so I let him off easy.
---------------------------------------
-----
"Gone Forever" MG couldn't resisting sending $180 in tributes to my cleavage. All it takes is a lil wink ;) and he's hooked again.
Weak Puppy is "cleavage whipped" and sent $150 in tributes.


Cuck John had to sneak another call while his wife was sleeping. Forget her, he'd rather worship my cleavage.


Boob Addict BH messaged me asking if he could send "just a little" tribute to my boobs. He sent a tribute, I told him to send another, and another.. a couple pics and minutes later and I easily took $310 from him:)


As always...Good Boy Gary opens every pay mail I send him.
------------------


Some other boys who called and/or sent tributes:


Slave Jimmy's been doing a good job of serving me... checking in daily, sending tributes, and dressing up pretty for me.


I took $125 from my Sissy Tara aka BimboBetty - she has a shiny new squirting dildo waiting for her at the Post Office. Don't be shy, Betty...go get it!


Lil Dick Ron was back for some raise the rate fun. I had him put the phone down and get a shower and do some other things around the house as the minutes went on...I kept hanging up on him and raising it higher and higher.
He made it up to $25/min :)


Piggy Robbie spent $100 on Amazon and tributes. Then he came back a few days later and sent another $420 in tributes.


Cuck in training M$ sent $100 also.


Loser Alc sent $100 too. He wants to do a forced intox session, but he's scared;)


Stroking-Smoking-Holding-Marc had to keep adding to his account because he knows how good it feels to give to me. Then he couldn't help, but come back a couple days later for another long session.


JimG has been tributing more often...he's flirting with the idea of a cam call, but I think he's scared I'll take all his money;)


Cleavage Addict Steven.


I made KSK put on his satin panties and send $60...he was a lil angry that I got him in panties again, but really boys...where's the fun in fighting it? Just accept it and enjoy!


Chicago Mikey called to talk about the latest book he bought me off my wish list, but after a while it turned into a humiliation session because no matter how much he tries to deny it...Mikey isn't strong enough to beat Mike Columbo;)


Red put on his pretty red thong and had some fun with a plunger;)


Welder Mark got on his knees to serve me.


Pastry Fucker Loser Mark sent $185 and humped the back seat of his SUV while his wife was in a store, shopping. His fruitcake session is scheduled for tomorrow.


Cowboy A checks in every day...even while traveling.


Foot bitch Rob put on his stockings and called to be humiliated.


Humiliation Slut Ralphy stuck a high heel up his ass, did some other stunts. He also completed my Holiday Loser Assignment. I wasn't impressed with his first attempt, so I made him do it over. Anyone who wants their Holiday pic posted let me know.... I'll be posting them after the new year.


----------------
Wish list presents: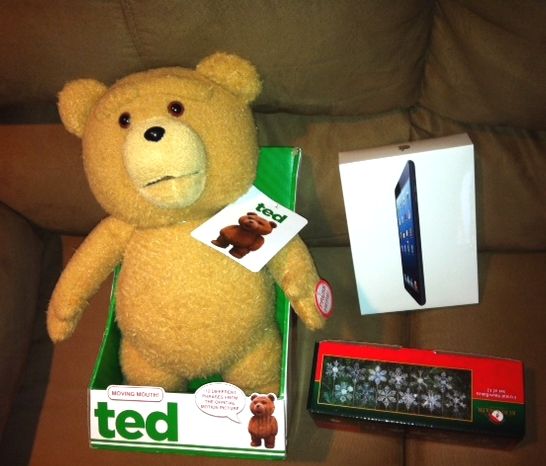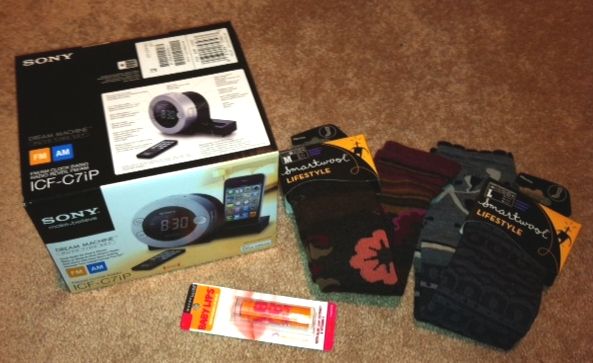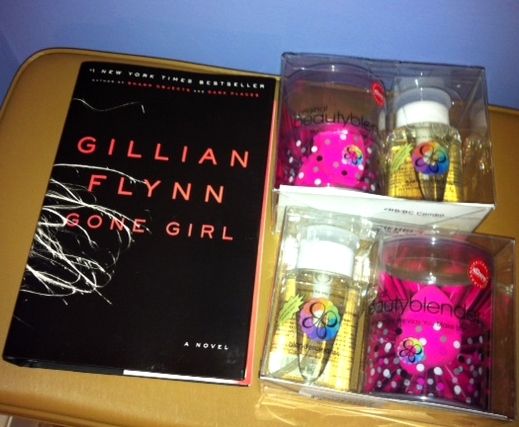 -------------
---
Buy my pics and assignments in My Flirt Store: