I'm glad the tanning bed Cuckie JJ bought me will finally be delivered tomorrow. Hopefully it's up and running sometime this weekend. Speaking of big purchases...it's that time of year again - Eagles Season Ticket money is due - Cuckie JJ has been paying for them the last few years and I expect him to keep the tradition going! They raised the price a little...new coach - higher ticket price?... so he will be giving me $2,200 by the end of the weekend!
Good Boy Gary continues to click and pay for my cleavage...he knows how good it feels to give me what I want...and I wanted $420 !
BH is a clicking and paying whore for my cleavage.


Bob called again because he can't stop thinking about my cleavage either.

Piggy Robert knows how good it feels too... he's been clicking and paying more and more every day!

Lil dick, chronic masturbator Fay called to talk more about how unfair it is that I take so much money from so many boys. So of course I had to take some pay-to-view pics that I knew he couldn't resist opening. Which made him call back again after opening. :)
--------------------
---------

New boy Jimmy has a thing for cbt and my cleavage...he opened $125 in pay mail and is not allowed release without my permission.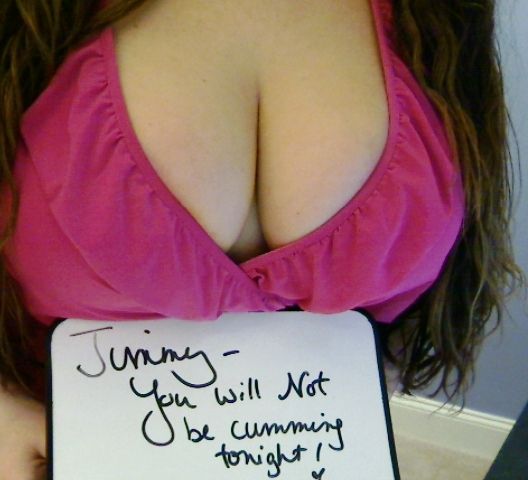 --------------------------



Slut Jenny had the house to herself and was in need of a session... so I had her put on the makeup and lingerie I picked out and of course grab her dildo. After sending me $410... I let her cum on her dildo and suck it clean - twice!
-------------------------------


Slave Del made a brief appearance - my panty slut snuck in some email training, sent $150...then disappeared again.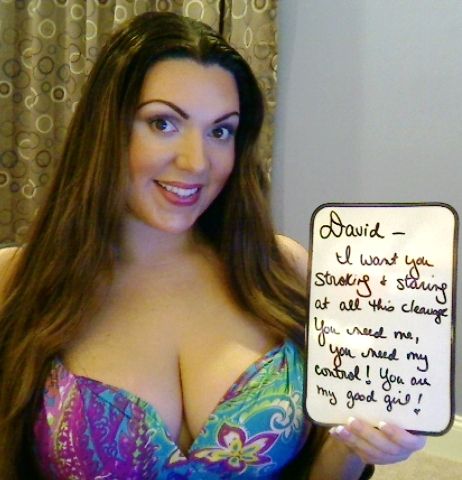 ------------
----------------------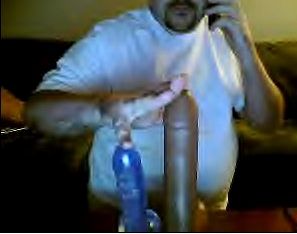 Bitch Leroy has been doing a good job of completing all my tasks and turning into an even bigger cock sucker... and sending me $790. He's addicted to my cleavage, so I enjoy using that while training him to love cock. I mentioned in my last post that I'm making him "gay-up" his apartment. He now has a framed poster of Channing Tatum and a growing collection of Chic Flicks and Pop music that he bought off Amazon over the past 2 weeks. I also make him share some of his Amazon purchases on his Facebook page. After gushing about how much he loves Brit Brit and how sassy Miley Cyrus is...it didn't take long before he had his man card revoked;) Here are some of his purchases...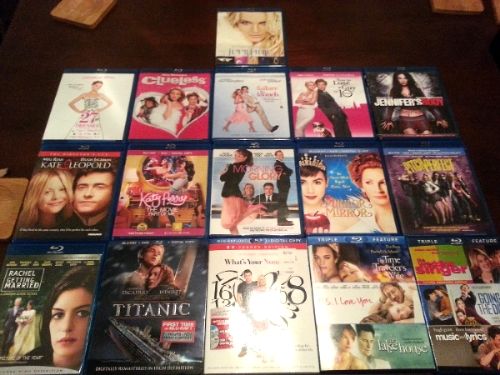 -------------------------------------------
----------------------

----
I have so many boys hooked on worshiping my cleavage, that I forgot how easy it is to take your money with my legs and feet! Whipped Puppy tries to resist, but it never works - he ended up sending $150 in tributes.
Sheldon has been calling for often - he tried to stay away, but once he starts thinking about my legs - he has to call!


M$ sent $150 and bought a pair of heels off my wishlist. I love how all I have to do is send him a link to my Amazon list and I know he will buy something without me saying a word.


Marky sent $300. For our contract, he only had to pay $200 - but he couldn't resist sending an extra $100 to my feet.


Sissy Stacy has never called before, but sent me some emails letting me know she couldn't resist buying me a pair of heels off my wishlist.
Love those surprise drive-by shoppers and tributes!
------


I had lots of Raise The Rate fun with Money Slave Andy, Scottish Steve, and new loser Jason.


I ordered My Bitch Lion to get me a credit card. I milked a quick $220 before wifey cut off the card. That's ok - I'll just make him apply for a new one this weekend.
-----------


Loser Mark (the pastry fucker) sent $210 and seems to be turning into more of a cum guzzler every day...besides fucking his couch, toilet, and anything else he can get his hands on - he's been eating cum cracker sandwiches and licking his fingers clean too.
After looking over his finances, I decided TDY should send me $160 and then tribute again over the weekend.


Some other boys who called and tributed...

Easter Bunny Mike has been popping up more often.


BK Keith called for a friendly chat.


JimG surprised me with a $100 tribute when he called.


Robot Jeff called a couple times. I think it's time to put him back on a serving schedule.


Lil dick Casey called and I enjoyed laughing at what a cuckold bitch he's turned into over the years.


PC Loser needs to shove his face in the toilet and lick the floor clean.


Scared Joe love to hear stories of how far I could possibly push him to publicly humiliate himself.


Cowboy A continues to keep in contact - even sneaking calls while on vacation.


Crackhead M called many times needing to be used.


Swedish Loser M needed to be used by me too, such a loser -he's always up for a Forced Intox session.


Then there was a blast from the past - one of my original CBT callers - Slave M - we didn't do any cbt stuff this time - he was more interested in trying some of the Yahoo games I've mentioned before. I made the rules a lil easier on him since it was his first time - but as usual.. no one ever beats me in word games and I was happy to take his money:)


Loser Perv Timmy called with his latest stories so I could laugh at him. He's another one who keeps coming back for more... he's coming up on 9 years very soon.


Red called to chat about how non-submissive he is... so I had to remind him of all the reasons that he is-without a doubt - very submissive to me!


Chicago Mikey called to talk about the Gay/Submissive Wrestling match he had coming up. He showed me a bunch of pics of the guy...Mikey is much bigger than him, so if he comes back and tells me he lost... I'll know he did it on purpose because he was craving the cock ;)


Someone else who loves cock...Faggy Beau...he can't stop thinking about BIG cock...especially since he's a lil shrimp dick.


Scottish Andrew broke out the poppers and called to worship me.


Slave Andre called a few times - I'm always amused when he has to put the phone down and be quiet because his girlfriend is nearby...as I'm still getting paid. It's fun to hear him whimper like a dog and beg to worship my heels.


Wish List presents from My Pet Jay, Cuckie JJ, MS, Greg, and Bitch Leroy...