Thorsten couldn't resist sending $640 to my cleavage.


Good Boy Gary opened $400 in pay-to-view mail for my cleavage.
B.H. loves getting weak and opening pay mails... a quick $110 from him.
Blue sent $150.
Aussie D sent a quick $220, then got scared of how easy it is to get weak for my cleavage.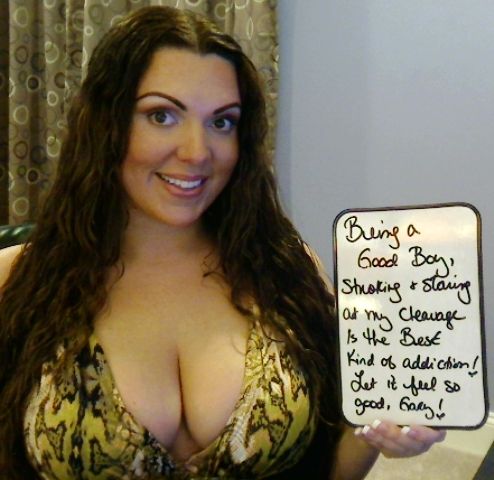 -----
Panty bitch Jacq can't stop stroking to my cleavage pics while wearing his new panties.
Cuck John keeps sneaking calls as often as he can. He would rather stroke for me than have sex with his wife, any day!
KSK bought all my cleavage vids...and ones I haven't posted for sale yet. He just couldn't get enough!
Red went way over his normal call budget and bought all my videos also.


----

It's always fun to laugh at lil dick, cock sucker Fay:)



Jimmy spent $175 on Pay-to-view mail...he was in need of some cbt fun and begging for release... but I decided he's still now allowed to cum.
-------------

I'm still in control of TDY's finances... so this week I had him send me $520.
-

Bitch Leroy stepped it up this week... he has been able to last longer in the CB6000...and sent $600 in tributes. I decided he needs to start working some over time. So he will be staying 2-3 hours extra 3 days a week until I say he can stop.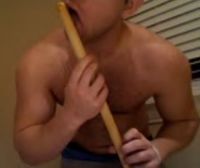 Broke Bitch FSF did some small wish list shopping to get me to watch him humiliate himself on cam with a plunger, Icy Hot, and toothpaste. I made him send his cam to Bitch Leroy too...and make him admit to being just as big a fag as Leroy. I haven't picked up my wish list presents in the past couple weeks, that's not FSF's fault, but since I didn't have the presents yet - he didn't get to cum.
Piggy Robert can't stop clicking and paying.. opening $180 worth of PTV mail as fast as I can send it. I know he'll be looking for more as soon as he wakes up...and of course they will be waiting for the oinking piggy.



Piggy P sent me $200 as I laughed at him. Working for me is his purpose in life.
--


KD messaged me the other day - wishing he could session, but had to go home - so I made him send a tribute, stop at a grocery store, then suck and fuck a carrot in his car. When we did get to session - he rented another nasty motel room and brought along a suction cup dildo, a pump up butt plug, an ejaculating dildo that I had him fill with warm water and lube, red lingerie, wrist cuffs, a face mask that clipped his nose up like a pig, and some other toys. We played some guessing games, he lost almost every time...so he had to either tribute or do a dare. In the end he sent me $400 and had a face full of cum while I laughed at him.
----

Here's Loser Mark the pastry fucker - fucking a buttered roll in a gas station parking lot.
-

Speaking of food fuckers...Sissyboy Trey - the lil dick virgin will never get a real girl...so he has to make due by fucking oranges, lol LOSER!
-


Some blackmail bitches...
Chi Steve, Jeff D, and Joel all filled out the application and have been tributing.


Lil dick, Pathetic Ben could be next.


Easter Bunny Mike got himself in a lil contract...but his is very simple...all he has to do is make sure he calls to check in at least twice a week...or I get to post my favorite Easter picture of him:)


Marky sent me $250...he's always happy to send his payments and complete whatever humiliating task I give him after he pays.


A few posts ago I mentioned how the crack head Hollywood producer reported his credit card stolen after begging me to shop at Victoria's Secret. I was really mad and threatened to post the pictures I had of him - mainly the one of him with his crack pipe... but I changed my mind and decided it's much more fun to deny him whenever he tries to call me.
*Keep buying my pics and videos, bitch...keep reading my journal updates about all the good boys who get to serve me...you lost that privilege forever!*


------------
Sissy Bobby put on her pretty pink lingerie for our calls.


I've been having some TV fun with Backpage Drew...turning on his cam and collecting more material on him.


Speaking of control... Sissy Michell's spending was way out of control. I didn't let that stop her from sending me $110, but she is now being monitored.


Sissy Greg sent me $75 just because :)


JimG still makes sure to always include me in his monthly budget.


BimboBetty tried to say she couldn't afford it, but realized she needed to tribute $100 if she wanted to be whored out by me. (( BimboBetty42DD on Yahoo.. feel free to use her, boys ))


Lil Dick Casey is looking to be whored out also... any boys looking to meet up with a cock sucker in the Dallas area... Casey is always ready to serve.
--


Sissy Damian put on his pink lingerie and pulled out the dildos for some cock sucking/cbt humiliation.
Yankee Fan called again... it's so much fun to make you stroke and shop my wishlist while you're on the phone.


Swedish Loser M was back for more Forced Intox PTV mail fun.


Loser Larry called for some raise the rate fun.


Sheldon continues to lose the fight against the power of my legs.


Cowboy A still checks in whenever he can.


M$ continues to tribute every week. Of course I love how weak he his for my cleavage and it's so much fun to take him money, but I decided it's time to include some humiliation into our chats.


Stroking-Smoking-Holding-Marc called for a nice long session....and has been letting less time go by between calls lately.


Loser Will called - so I could laugh at him give himself a facial.


Sissy Pantyboy Harris stopped by for a lil chat.


Faggy Beau has been calling more often... he can't stop thinking about all the Real Studs his girlfriend got with while denying him.


Pantyhose Bitch finally realized he is not a stud...and never will be.


---------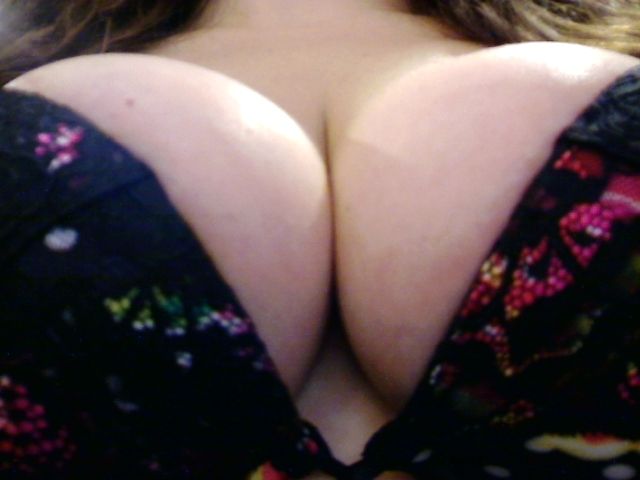 Can't get enough of my cleavage?...
Click the link below to buy my Videos on NiteFlirt..
---


Wish List Presents...
the computer My Pet Jay bought me that I have yet to open and hook up...