Piggy P sent me $400... he knows he's a little dick loser whose purpose is to make me happy by sending me money.
---------------------------
TDY remains under my financial control. He knows I'm the boss and what I say goes. He was happy to follow my instructions, handing over $775 in tributes and presents.
--------------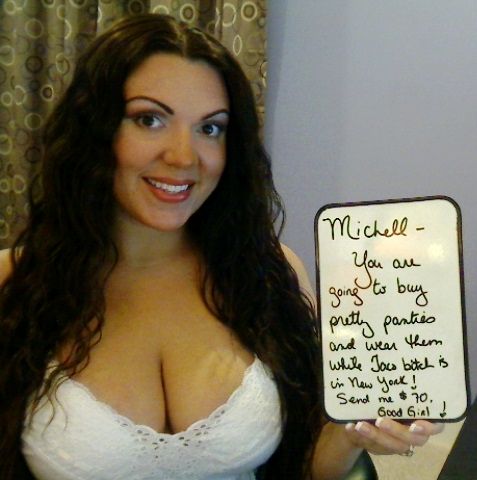 Sissy Michell has been doing lots of traveling, but that doesn't stop her from being a good,submissive girl and sending me money. $480 in tributes and I will be locking her up very soon. I had her order 2 new sissy dresses with lots of ruffles. I want her dressed up all the time!
-----------
Bitch Brendan, the ass kissing cuck was back for some clips. He was in need of my humiliation and ended up sending me $180 in tributes. It's so much fun to make him get on cam and do every humiliating thing I say.
---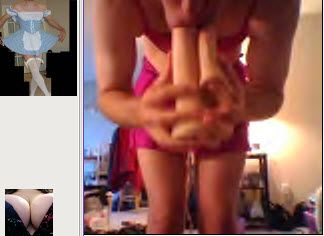 Sissy Damian needed more training. I made him put on his new Fredericks of Hollywood lingerie, tie up his balls, and get on his cock sucking, knees. All of this training seems to be paying off, he's getting much better at deep throating. At the end of our session I was nice enough to pick out pretty, pink satin gloves and a suction cup dildo that he will be using later this week.

---

Piggy Robert keeps coming back for more pay mail. He knows how good it feels to have his wallet drained by me. He's such a happy, oinking piggy as he clicks and pays.

---

Jim G has been a very good boy. He continues to send me more tributes. Even when he says it's the last time, we both know he'll keep coming back for more and love every minute of it.
--


KSK the panty wearing strap on bitch was back for more humiliating video clips.
--

CBT Jimmy has been aching for well over a month now. I enjoy sending him quick little PTV video clips with instructions. Sometimes he has to tie them up, other times he can stroke or sometimes if the mood strikes, I will just tease him with my cleavage and not let him stroke at all.
---

UK lil dick Ian is still struggling with the fact that he was born to be a cuck. Of course I enjoy teasing him with the fact that his little dick is useless and his girlfriends will always cheat on him with someone bigger and better.
-------------------
Cuck Loser Brad is still begging to pay my man. He's been asking for a while now to be publicly humiliated while he hands us cash.

--

Little Dick Andrew was back for more. The limp dick loser will never have a girlfriend, because he can't keep it up during normal sex. He needs to hear my voice and me laughing in his ear.
----------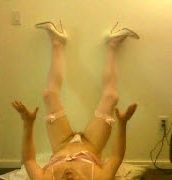 Pantyhose Bitch has been so desperate for release. He's been spending many nights in hose, heels, and dresses. He's been a good bitch, sending lots of tributes and presents, so I rewarded him by letting him get into position...legs up in the air and give himself a facial. I have plans to put him back in chastity this week.
---------


Blackmail Bitch Ben paid the $150 that he owed, but seems to have gotten himself into a huge amount of debt with me. He kept begging to play more games and go deeper in debt with me and then came back later, realizing he couldn't afford it. I gave him the chance to stop the games many times, but he kept begging for more. I haven't decided how much I'm going to make him pay monthly yet, but I'm enjoying making him sweat it out.

----

BenG kept flirting with the idea of blackmail for a few days. Calling back each day, many times a day, giving me a little more info each time. In the end he realized he was in over his head, but I was nice and let him run away after sending a $60 tribute.
---


Marky is still making monthly payments on the $8,000 bank loan he took out to serve me. He tried to get a second loan to have more money to send to me, but he needs to pay off at least 50% of the first loan before they will give him more money. In the meantime we've done some raise the rate calls and I've given him some humiliating picture assignments to complete. He will do anything for my attention and is working hard to make more money to give to me.


Loser Mark - the pastry fucker, continues to hump anything he can get his hands on while I laugh and take more money. Bread, bananas, cinnamon rolls, toilets, and bathroom sinks... and that's just in the past couple weeks. He never knows what the rate will be.. lately it's been anywhere from $30 - $50/min :)

--


Sheldon gets so weak from my tan legs. He's aching for me to take more control. He gets closer to a blackmail contract every time he calls.

-----
DCG stopped by to hand over a quick $50 and tell me what a good cuck he would be.

----

Faggy Beau tried to stop thinking about cock for a little bit - but I knew that wouldn't last long. He can't help being a cock craving bitch!
---------

Good Boy Gary ...opens his pay mail every day! He is such a good boy!
Diego stopped by with a $50 tribute for my cleavage.
--

Cuck John was back because he will never get enough of my cleavage. We had some raise the rate fun as he admitted that nothing feels as good as stroking for my cleavage.
--


My bitch Lion is maxing out his cards for me. He's such a weak bitch - just how I like it!
-------

Wish List Presents from My Pet Jay, Pantyhose Bitch, TDY, and Sissy Michell...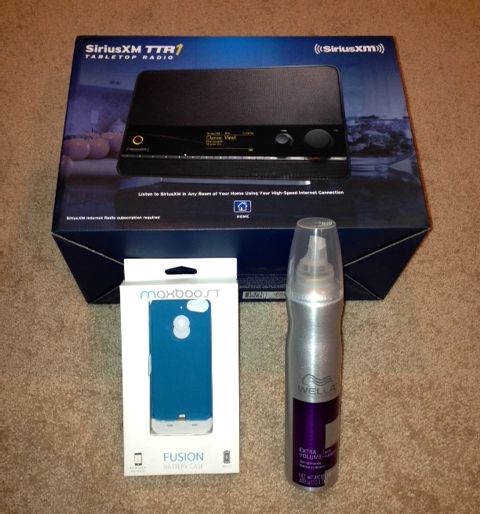 ----------------