I have so much fun using Sissy Michell... she's always a good girl and does whatever I say. I had my sissy hand over $310 in her pretty ruffles. During our session I made her set up the cam and walk around her yard with all the lights on outside. She had to go out the back door and walk around through the front door...a few times....followed by lots of dido sucking and other sissy tasks.
--------------
-----------------------
-----
-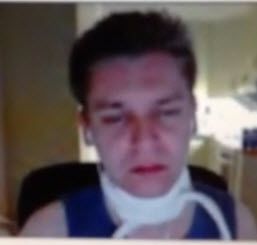 Swedish Loser M keeps coming back for more abuse... the meaner I am, the faster he pays. He couldn't help but click and pay $470 into my account. He's such a weak loser. Just how I like it ;)
----
-----------
----
TDY knows I'm the Boss when it's comes to his finances, so after I made sure all of his ( my ) credit cards were paid, I helped myself to $570.
-------
-------------
Cadet has been locked in chastity by me for the past 10 days and will be for at least another week. He's such an obedient slave, he'll do whatever I say...including sending me $400 and saying his daily prayer to Princess Bella. He's happy to send me money and serve me, even after his wife found out about me and wants it to stop now. If she tries to make him choose between me and her - she's going to lose.
I have him weak, I'm in his head, I have him addicted - and I wouldn't want it any other way.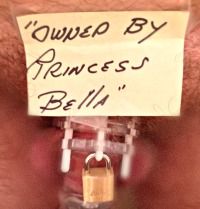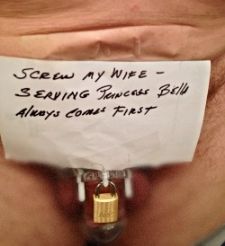 ----
-------------------
----
-----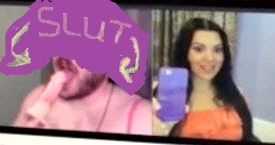 Slut Jenny strayed for a bit, but I had him send me $260, put a cock in his mouth, and slip into his bra and panties. He's been getting really good at cock sucking, time to move on to a larger dildo. I have plans for Jenny...he has a box of kink coming soon that I made him pay for. He doesn't know what's inside ( I'll post the pics in my next update), but it will definitely be upping his sissy game.
-------
-------
---------------------
-------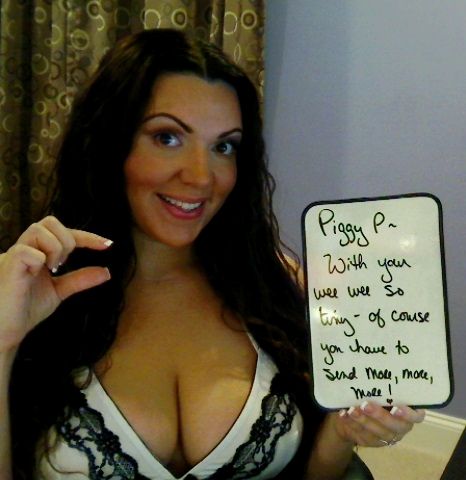 Piggy P was so happy to have his annoying wife out of the house (even if she was out with her boyfriend) so he could get back to serving me and tribute $400. He gets so excited when I make fun of him for being such a lil dick loser that he can't help but send me more. He knows all the over time he works every week is worth it, just to see me laughing at him.
---------
-------------------
---------
My Panty Slut, Slave Del stopped by for a short session - sent me $200 - we picked out lots of pretty clothes for him, which he bought...but then he ran away again. Oh Del, I don't know why you continue to fight something that feels so good! You belong in panties, you were born to serve me!
---
------
---
Sissy Damian sent me $180 for the pleasure of my humiliating cbt session. He's wearing the light pink satin gloves I made him buy, along with new lingerie, and an ejaculating dildo. I instructed him to take panty pics for me every day this week - with a sign showing the date. He'll be going on vacation in a couple months and I already warned him that I'll be texting him - giving him 30 mins to show me proof he's wearing panties while out with his friends.
-----------
-------------------
Blackmail Bitch Ben sent me $200...he still owes me 425 on his next payday. He keeps coming back for more Yahoo games, even though he will never beat me -ever.
---
-----
-------------
Sissy Mic has returned again to serve me. Once the wife is out of the way, he slips into his pretty clothes to model them for me.
--
----
Loser Mark sent me $110 as I laughed at him. He sometimes wusses out when it's time to eat his cum off of food, so this time I had him get into position...legs over head and open his mouth wide!
----
--------
Cummy Tummy Scott tried to fight it, but he couldn't resist and is back where I want him. It's so much fun to make him feel weak and slutty in his panties, while taking an easy $115.
---
------
New boy John found me on Youtube, followed the links to NiteFlirt and sent me a $50 tribute to introduce himself. He knows the right way to get my attention. He's still afraid to call, but has surprised me with more tributes, a massager from my wishlist, and a Victoria's Secret e-gift card
-----
R-David called while wearing his girlfriend's panties. He knows how good it feels to stroke for my cleavage and sent an extra $100 tribute.
-
UK Loser Tim sent me a $100 tribute hoping to session. He waited in line like a good bitch for over an hour for his chance to be humiliated. We played some games ( of course I won ), then had a lil TV fun as I laughed at the lil dick loser.
---
------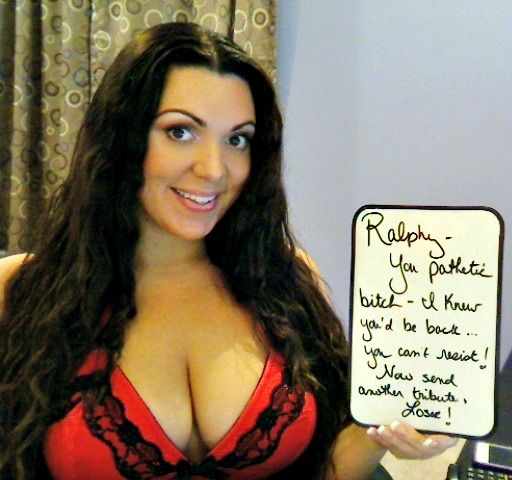 Ralphy was gone for a while, but has returned once again to send his money to my cleavage.
----
Addicted Bitch Mark called and sent an extra $60 tribute...he'd much rather stroke for me than his girlfriend any day.
-
Slave Vincent called to worship my cleavage - he knows the best way to spend his pension money -is giving it to my cleavage.
-
Cuck John continues to sneak calls to stroke for my cleavage. He doesn't care what his wife is out doing, as long as he has my cleavage to focus on.
-
Good Boy Gary continues to open the PTV videos I send him. He needs my cleavage.
-
CBT Jimmy has been blue balled and aching hard for my cleavage. Opens all my Pay-to-view mail, I still wont let him cum.
-
I have my bitch Lion stroking and edging like crazy... he normally has to check in and do 50 edges a day. I decided to up it to 60...and a couple days made him do 120 and tribute.
-
UK Cuck Ian realizes he can't fight it anymore...no more closing his accounts... he was born to be used, a cuckold bitch, and needs to hear me laugh at him.
-
Speaking of laughing in a bitch's ear...Fleshlight Al called with his rubber girlfriend in hand. How could I not laugh at that? ;)
---------
---
BenG called to worship me. His girlfriend wont let him kiss her feet, so now he calls me instead.
-
Foot Slave Chris called and was lucky enough to get a close up view of my feet in flip flops crushing a plastic bottle...just as he wishes I'd step on him and crush him like a bug! He's been begging for blackmail, begging to be used, but I've been so busy with other sessions that he'll just have to keep trying.
-
Robot Puppet Jeff called, needing me to take control.
-
Sucker Scott has been calling again lately. He loves hearing about all the money I make.
-
Weak Sub Alan called for some tease & denial... I enjoyed making him stay on the edge during the entire session.
-
Lil dick Blake called - his itty bitty doesn't get to have sex, so I made him get on the floor and hump his pillow instead.
-
Cum Guzzler Tim called to tell me all about his love of glory holes and wearing panties.
-
Sissy Bobby put on his bright pink lingerie, wanting to look pretty for our session.
-
Lil dick Sissy Jerry called to be wallet drained.
-
Lil dick Loser Chris knew to be on his knees when calling me.
-
Sissy Matt was dressed up all pretty in pink, ready to be whore out.
-
Sissy Peter can't get enough of cock in his mouth and stripper heals on his feet.
-
Limp Dick Andrew called so I could laugh at him, also.
-
Cowboy A continues to call whenever he's alone, but lately he's had to sneak some sessions - he needs his Mistress!
-
Easter Bunny Mike called. I kept him on the phone for well over an hour again, teasing him with all the blackmail info he gave me years ago. I'm not going to do anything with it, but he can't help but be scared and turned on at the same time that I still have it all.
--
Wish List presents from YouTube John, MPJ, & Slave Follower...
--
---
Great news for all my International boys... after almost 4 years, NiteFlirt is taking International calls again!
http://www.niteflirt.com/listings/show/5427415-Let-s-Have-a-3-some-you-Me-and-your-Wallet-
My
YouTube: http://www.youtube.com/user/BellaDaisy22xo