TDY is still under my control... needing my help with all financial decisions. Since I'm the BOSS, I make the rules.. and I decided how much he should pay me for my time. He's been needing my help a lot lately - lucky for him, I noticed one of Our credit cards was about to be past due and we can't let that happen. I was happy to help him and help myself to $1,740.


-----------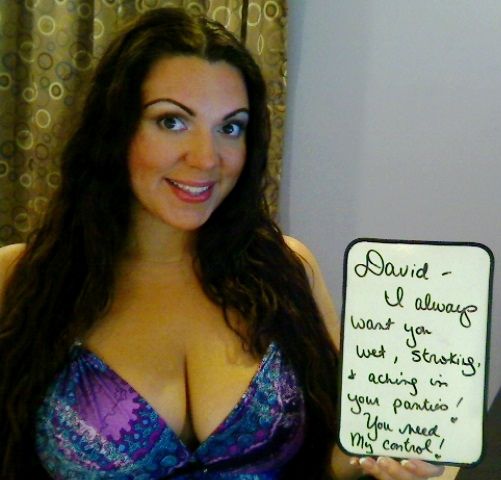 Panty Slut Slave Del has lots of pretty new clothes. He's really stepping it up with his sissy ways. Make up, perfume, stockings, heels, dresses and more! My good slut handed over $900 for my training...and because he loves to please his Princess. Here he is in his new purple nightgown and pink heels.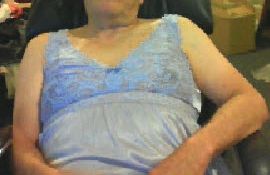 This pink ruffles dress of his is one of my favs so far.


--------------------------------

Blackmail Bitch Ben paid the $660 he owed me this month.. and will be paying at least $500 this week on payday. I make it so easy for him to just take a buyout and run away, yet he keeps coming back for more!


------------------
$lave P was up for a few rounds of TV fun...how easy it was to take $405 from him :)

----


Piggy P ( not to be confused with $lave P ) has been working lots of overtime to please his Princess...
he was so happy to hand over $400.



------
TN Michael sent $200



-----

Piggy Robert has returned. He tried to stay away, closed his accounts, but it didn't take long for him to contact me again. Robert needs me to drain his wallet. He needs to stroke and oink while I take more money every day!

----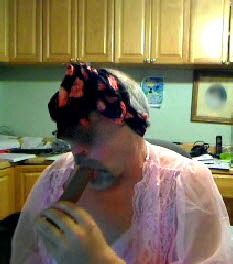 Sissy Michell was traveling and under the weather, but that didn't stop my good girl from sending me $280. As soon as she's all better, I expect her to set up a session with a hot tranny.




--------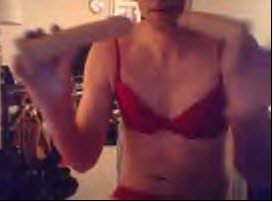 Sissy Damian sent me $130.. he's getting so good at cock sucking.. it's time for him to do it for Real! I've been trying to ease him into it... first by making him show his cam to my other subs...with him dressed in the red lingerie , sucking a dildo like the pics.
-------

My whore, Bimbo Betty is back to taking calls for me. Of course any money she makes- goes right to me! Here she is, wearing her new black dress...

I've been making her wear these nipple suction cups, she says they're very painful... but I told her I want her "nipping" permanently... just another way for a bimbo like her to get the boys attention.
I've been enjoying the credit card she got me...spent about $500 recently. We also called Victoria's Secret and did some shopping for both of us ( of course she paid for everything). She bought me lots of sexy bras and panties. I made her talk to the sales woman in her super femme voice and explain
what we were doing and how I feminize her. Betty was so embarrassed, I loved it;)


----------------


I enjoyed humiliating Swedish Loser Mark and taking $400 from the alcoholic waste of life.

----------


Lion's trying Really hard to get a job in my area. That's means moving out of state and working about 10 minutes from me. I already have him by the balls... Imagine if he lived near by :)



----
YouTube John likes to suprise me with tributes and gift certs:)


----





Good Boy Gary continues to open all the pay-to-view pics and vids I send him. I want him weaker and more addicted to my cleavage every day.


CBT Jimmy opens all my PTV email and vids every day also. Sometimes it's just a quick line, reminding him - I own his cock and I want him aching! It's been over 2 months since I let him release.


Pantyboy Jacq can not get my cleavage out of his mind. I love teasing him after he goes into Target, buys panties to wear in his car, and calls to tell me how much he needs me and my cleavage.


Matt-mg can't get enough of my feet and cleavage.


Red is aching for my cleavage, he keeps missing me on cam...so he has to keep buying my vids again to get his fix:)





-----------




Slut Jenny sent $200 while humiliating herself on cam for me. Look at that collection of dildos, she's really come far with her cock sucking skills, taking that big cock in her mouth like a pro.

I came across these BIMBO socks while looking for pink knee socks for Jenny. I had her buy those, along with Pink body glitter, bright pink lipstick, and the the extra large dildo she's holding in the pic above. We have another session scheduled in a couple days, I'm going to enjoy seeing how far I can push her.

*I also had BimboBetty buy the BIMBO socks (how fitting), but I think all my sissies should be prancing around in them! There's a link on my wish list.

---


Here's Loser Mark - the pastry fucker...fucking his wife's shoe... LOL..LOSER!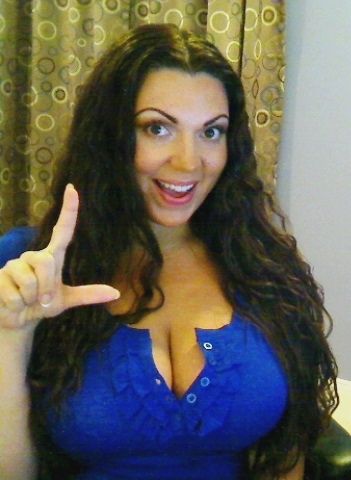 ---
Little Dick Frankie did a few raise the rate calls and sent an extra $200 in tributes... the virgin loser knows he has to pay more for my attention!
-

Addicted Mark can't get enough. He always tributes when he calls and can't stop checking for journal updates every day!
Just how I like it;)
-

Jim G tries to stay away, but I always get what I want from him... more money! He knows his money really belongs to me!
-

Virgin Loser for Life, Texas Trey called so I could humiliate him some more.
-

Slave Brendan is always ready to humiliate himself on cam for me. There really isn't much I can't get him to do.
-

Italian Cuck P has been enjoying my cleavage vids.
-

Chastity Slave Tyler called asking how long I wanted him locked up...999 days sounds good to me;) You don't deserve a release, lil dick!
-

Fleshlight James was wearing his pink panties and had his rubber girlfriend all ready to go...tucked between his boxspring and mattress...that is the only sex he'll ever be getting.
-

Limp Dick faggot Petter called, I was feeling nice and let the loser give himself a facial.
-

Little Dick Sam needed to be laughed at for having a little dicklet also.
-

Lil Dick David knows to pay the small penis tax. With such and itty bitty thing, he's definitely only good for his money.
-

Chronic Masturbating Loser Andrew doesn't deserve to have sex...he just needs to be used over and over again!
-

Limp Dick Andrew needs my humiliation also.
-

Jacob called for some Forced Intox & Feminization.
-

Sissy Jerry called, needing to be drained while he did from his wife.
-

New boy Matt found me on Twitter and bought heels off my wish list.
-

Sheldon called, needing to give up control for my legs. They make him so weak, he can't fight it any longer.
-

Cowboy A still calls when he can sneak away. He knows how good it feels to serve me.
-

DZ Bitch has returned again - it took him over a year to get caught up and be able to serve me. He was begging for a contract - so I kept it small... a simple $30 tribute every Friday. Occasionally we'll play a game - like this online coin flip and he'll have to pay more.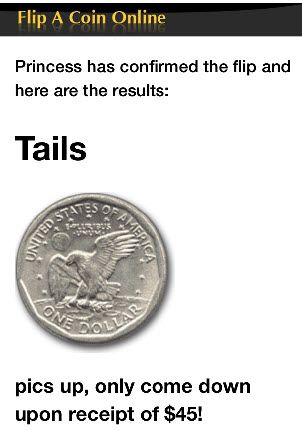 He's a couple days late on this week's payment...I'm guessing just testing to see if I will post them.

You all remember this guy in red, right? lol There are many more in my collection.



--------



Simon(Frode) is about to be locked up in Chastity. He'll receive the lock any day now, but the keys are safe here with me:)




-------

Fay's spent $300 so far on vids of me humiliating his little dicked loser ass...


---------

Wish List Presents...



----


My
YouTube: http://www.youtube.com/user/BellaDaisy22xo

</div></div>

</div>