Hey boys... your Princess is back:) I wasn't around much the past week...had friends and family visiting, but things are back to normal again...which means I will be available to drain your wallets daily.


new- 3 pics - $10 - Pedicured Feet and Pink Toes



My Panty Slut, Slave Del knows how good it feels to serve me. David knows that serving me is her purpose in life and was happy to send me $750. Her lingerie collection seems to be growing more each week. I have my good girl wearing bras, panties, and stockings to work now too. Here she is, showing off her dress and lingerie.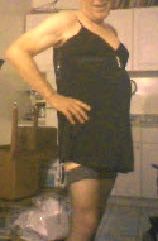 -------------


TDY knows I'm the Boss, so I will continue to make the rules and control his money. I took $1,510 from him. He gets a bit ditzy sometimes, so lucky for him, while I was looking over his accounts to see what he was spending My money on, I noticed one of "our" credit cards was about to be late on the payment. He was very excited to wake up to an email from me, letting him know that I transferred money from his checking accounts and took care of the payment for him.

-----------------------

Toilet licker, Blackmail Bitch Ben paid me the $785 he owed me and will be making another payment in the next few days. As usual, Ben just can't seem to send a payment and walk away. Instead he begs for more blackmail games, which gets him into more debt and will have him under my control into the New Year ( just how he likes it)

--------------




Sissy Michell is such a good girl, she'll do whatever I say. She was happy to send me $480.
Here she is, dressed up pretty, and checking outside to make sure the annoying wife wasn't home early.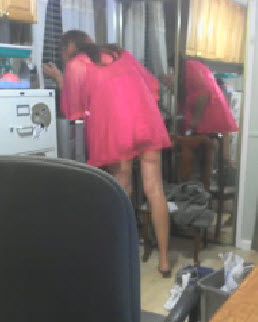 --------------------

$lave P kept coming back for more TV fun, and I was able to take a quick $350 from him.

-------

I had fun shopping with the card Bimbo Betty got for me. $255 on Amazon, then we called Victoria's Secret together and she bought me bras and panties for $160. She tried to take a break, but came right back - her Yahoo name is now BimboBettyDDD.
------------------






Lil dick Piggy P stopped by for a $200 draining. He knows all his extra money should go to me!
-------------

Loser Mark, the pastry fucker, sent me $170.... He went into a store with me on speakerphone/facetime so I could say humiliating things to him and pick out his latest "treat"...it's been a while since the Loser violated a pack of Snowballs, so I had him get those for old times sake;) He couldn't wait to get out to his car and tear open the package...




------------------------------



Slut Jenny put on her bra, panties, and Bimbo socks for our session. $250 later - she was happy to be a good dildo sucking, cum eating, panty whore for me.
----------

Sissy Damian had a week to himself with the girlfriend out of town. So a few days before she left, I told him to give me money to buy him some surprises that would arrive when he had the place to himself. About $120 in presents for him and $140 for me. Look at this cock sucker wearing the new wig, bikini, Bimbo socks, Cocksucker thong, sucking on his shiny new BBC, and a "Dirty Whore" patch - just because ;)


Damian will be on vacation with the guys the next few days, he already knows I will be calling/texting to do random panty checks, he will have 20 minutes to send me a picture of him in panties whenever I contact him.
-------------------------------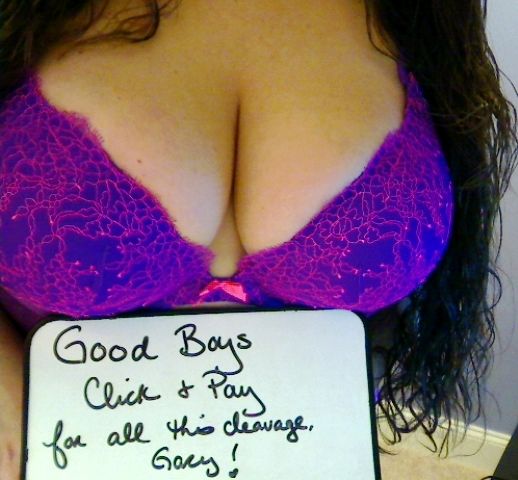 Good Boy Gary couldn't resist clicking and paying $200 to my cleavage.


Piggy Robert opens at least 3 PTV mails from me every day. He needs me to drain him daily.



Cuck John continues to stroke for my cleavage instead of having sex with his wife. He just can't get it out of his head.


Jim G tries to stay away, but wants to be a good boy and always ends up tributing my cleavage;)



Cowboy A was away for a short while, but was craving my control and needed to call and call again to serve me.


My Bitch Lion paid off his credit cards, so I was happy to instruct him to turn on TV so I could help myself to a quick $285. Stroke and Edge, Bitch...



CBT Jimmy continues to ache for my cleavage. It's been over 2 months since his last release. Why would I let him cum, when it's so much fun to make him stay tied up with water bottles hanging from his balls, humiliating him, and making him pay for the privilege?



Chronic Masturbator Fay must be going through jars of Vaseline lately, because he can't stop buying my videos humiliating him. $150 PTV fun. Just like Angry Andrew - he loves me, he hates me, but keeps coming back for more!


Red can't stop thinking about my cleavage either. He was curious about what I meant when I said in the past I made my boys give themselves a facial. So I had Red get into position for a humilating release. *I have a feeling he's going to stick to wearing panties and worshiping my cleavage from now on;)


Speaking of Facials... Nate Bitch called, I made him send me $90 while completing all kinds of humiliating tasks. Of course the cock sucking loser was happy to fill his holes with things found around the house and put his roomate's underwear over his face. Can't imagine why he's still a virgin;)


Speaking of Virgins For Life... Loser Tray / Texas Tonya is still working hard for my attention.


Virgin Nick... no sex for you, loser... and no release for at Least a week!


Faggy Beau called a few times, talking about this girl who he keeps cheating on his girlfriend with. I heard enough about that and reminded him of his love of cock. Big, thick, uncut cock that he cant get enough of!


Cum Guzzler Brent called, wearing his panties and aching for big fat cock in his mouth.


Tim the Sissy was wearing his green panties and dreaming of cock too!


----

Frode had to send me $60 to mail the key to his locked cage. Even with the key, he stays locked up, trying to break a record.


Joel hasn't been allowed to release in a couple weeks. His locks should be arriving soon, of course I'll keep the keys and send them to him. He'll be completely locked up in chastity soon enough. Tonight he messaged me saying he thought it was fun..where's the fun part I've mentioned in my journal? Oh silly boy, I'm the one having all the fun, denying you! Hoping to be my newest blackmail bitch, he sent me a copy of his Soc Sec card and told me where he works.
-----

Sheldon was back to worship my legs. He's too weak for the control they have over him.



Blast from the past...UK D stopped by to thank me for the vids I have for sale on NiteFlirt. I mentioned that it's been a while since I've seen his name buying anything... he fixed that right away buy buying a vid and sending me a tribute.


Marky tried to stay away, but he's so weak for my feet and my humiliation that he ended up doing some raise the rate calls, giving himself a facial, then eating it.


Slaveboy Chris called to give more money to my feet. He's so addicted and wants so badly for me to crush him like a bug.


Sucker Scott, one of my original foot bitches has been calling more often lately... forever a sucker!




3 pics - $10 - My freshly pedicured bare feet and pretty pink toes


-------------
---------------------------



Wish List Presents..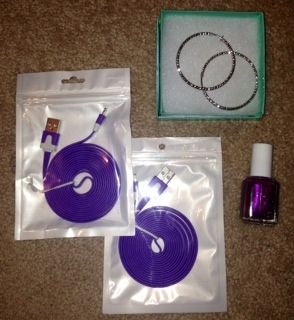 ---
----


My
YouTube: http://www.youtube.com/user/BellaDaisy22xo

</div></div>