Sissy Michell was instructed to Step It Up in 2014... and she certainly has.


Along with the $580 in tributes, Michell gave me a credit card. Sure I've bought a little bit for myself with it, but I've been having more fun picking out things and shipping to her. Of course she never knows if they'll show up at her house or PO Box;) The Chastity lock I made sure to send to her house and it arrived on Christmas Eve. She's lucky the wife "Taco" didn't get to it first. (Merry Christmas, Sissy;)


So far, she's received a blonde wig, big black dildo, ruffle blouse, and pretty purple bra. She has two more sissy surprises (that she paid for) coming later in the week. Her next task will be to dress up in the pretty things I picked for her and get on cam/face time while driving around town in her truck. It might take a lil pushing, but my good girl Never says no to me:)




--------


Good Boy Gary is so weak for my cleavage... he opened $420 in Pay-to-view mail. He can't get enough of my 2-3 minute clips that keep him addicted.





My Bitch Lion is so addicted...he tried to tell me he was taking a break, but came back the next day begging for my attention. Of course I still make him edge every single day...but I had fun using TV and milking him for $525...and never letting him cum!
---



Whipped Puppy tried to leave too, but he ended up coming back needing to be at my feet... that cost him $250 in tributes and another $180 for the call.

--


TDY took a few weeks break over the holidays, but is happy to be back under my control. As the Boss, I take what I want...so $240 and a pair of sandals made me happy. What better way to welcome him back - by applying (for him) a shiny new credit card with a $7,000 limit. It should be arriving any day now.
----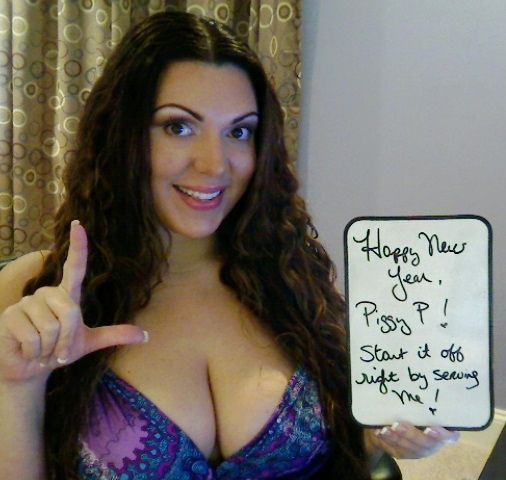 Piggy P knows what an honor it is to work for me. He was so happy to send me $400.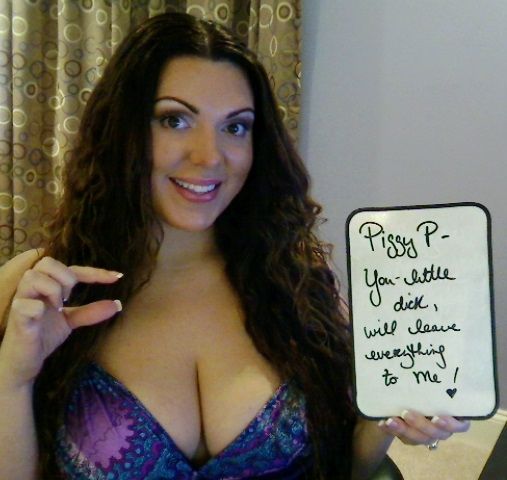 ----

RY Bitch has returned... I have him on a $50/week tribute schedule. Since I have his CC, I helped myself to a few new lip glosses also.
---

UK Loser Timmy handed over $200 for my humiliation ... it involved Super Glue, VapoRub, and some other fun things;)


---

Slut Jenny sent $150 and was doing well for a while with the daily panty checks and practicing her cock sucking and fucking.

--------

Sissy Damian knows he belongs on his knees with big fat cock in his mouth.
---


Fist Fucker Fay can't get enough of my humiliation. He loves me, he hates me, but he couldn't help pumping $240 into my account through Pay-to-view mails needing more of my videos ...teasing him for being such a lil dick addict.


------


JimG knows he is not allowed to say No to me, ever. He also knows how good it feels to please me and sent $135 in tributes during our calls.
-


Blackmail Bitch Ben paid $150, but he owes a lot more. So he's on ignore till he pays down his balance.
-


Swedish Loser M opened $140 in P_T_V mail. The meaner I am, the more he pays.
-


Frode sent me $100 to be locked in Chastity.
-



I've had CBT Jimmy aching for months without release. It's so much fun to make him ache and edge...and deny him again. He opened $80 in clips denying him...



----


This foot pic of my Red & Green Christmas pedi cost my foot bitch Marky way more than $500 :)


-----



Loser Mark the pastry fucker has been paying anywhere from $30 - $50 a minute as I laugh and flip him off. I think he's due for a cum eating session.
---



BimboBetty42DDD has been doing a good job of serving the boys and always giving me what I want. She's a little nervous about her upcoming cum training, but she's a good bimbo and will do what I say.
--



VA Slave doesn't have a lot of money, but he's doing everything he can to show me how much he wants to be a loyal slave.
--



NickT knows I'm more important than his girlfriend. He'll do whatever it takes to please me...even if that means being a Phillies fan in Boston. He can't stop thinking about my cleavage, especially the pic on my listings with the key hanging between my cleavage.
--



Some other boys who've been coming back for more...


Ralphy needed a lil humiliation.
-

Cowboy A continues to check in and serve his Princess.
-

Chicago Mikey was gone for a while, but he came back gayer than ever;)
-

Popping Reject has appeared once again for some forced intox fun.
-

Whenever I message TM, I know it'll be an easy $100. The next step will be some TV control.
-

Sailor Dave called so I could laugh at how much the loser's wife prefers the BBC.
-

Pantyboy Jacq loves my cleavage. He also loves to buy new panties, then go back to his work parking lot to call and serve me.
-

Cuck John can never get enough... he knows nothing feels better than stroking for my cleavage.
-

Sam the tranny lover knows how good it feels to be drained by me.
-

Bill keeps calling back...he wants to be blackmailed so badly, but keeps getting scared.

BenG called just to check in... he's so scared I'm going to blackmail him. That always makes me laugh since I don't really have anything on him (and tell him that all the time)
-

Cock Sucker Josh called a couple times needing to be used. He sent a $60 tribute and really wants to be whored out.
-

Red gets so weak for my cleavage. He tries very hard to get my attention.
-

Sissy Jarrett called all dolled up in his pink Victoria's Secret lingerie.
-

New Sissy Matty sent a $50 tribute and called to serve me. He'd love to do a shopping session where I make him go to the mall in full sissy dress.
-

Lil dick, virgin Arnold called to be laughed at.
-

David called from Vegas on business while wearing panties and fishnets under his suit.
-



Arnold has been trying so hard to lose more money to me, but I've been too busy with other sessions to drain him.



My Pet Jay cleared over a Grand in presents off my list.


Wish List Presents from: MPJ, RY Bitch, Sissy Michell, and VA Slave...


----------



Amazon Presents...
http://amzn.com/w/Z5DX5HTDGOP0

My
YouTube: http://www.youtube.com/user/BellaDaisy22xo
Follow
me on Twitter:

http://twitter.com/#!/BellaDaisy22
$20 Small Penis Tax



Call me on NiteFlirt: