I wasn't online as much as usual the past few weeks. I had a lot going on ( all good stuff : ) with friends and family in town. But... like I said on Twitter... I went over a week without turning my phone lines on, but that didn't stop my loyal pets from keeping the money flowing into my accounts. Such good boys & sissies :)

---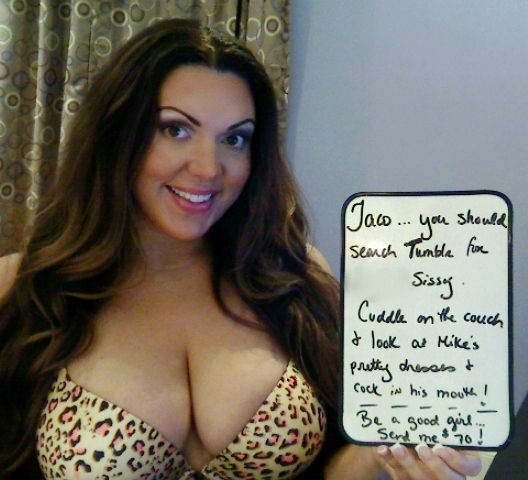 I've been having a lot of fun pushing Sissy Michell to stay dressed more often. Nothing will keep my sissy from serving me, not even the annoying wife "Taco" finding out about me and all the money she spends on me weekly. My good girl handed over $650...along with more ways to control her and her computers.



----------------------



TDY knows he can't make any financial decisions without me, The Boss. He still needs my help with big purchases and making sure all the credit cards I helped him get (mostly to spend on me:) are paid on time. He also knows not to question whatever amount I want to take for myself.... $1,030. It's nice to be the BOSS!

------------------------------------


Swedish Loser M has been begging to be used more and more lately. I had a lot of fun humiliating him as he couldn't get enough. I even had Sissy Michell and Loser Mark message him to remind him what a loser he is. The Swedish Loser sent me $1,060... with an extra $110 just because Loser Mark told him to tribute more.
Speaking of Loser Mark... the pastry fucker has been paying around $40/min lately:)
-------------------------------

Here's BimboBetty showing off her new dress. She's been such a good whore, spending longer hours on the phone servicing guys, wearing polish and gloss daily, and even a lil cum training. My bimbo knows I always get what I want - so it pleased her when I took $720. Then we called Victoria's Secret where I had Betty admit to the sales woman that we were shopping for both of us. We picked out a couple girly shirts and panties for Betty.... and $170 in lingerie for me.

---------------------


Blackmail Bitch Ben sent me $1,150 - completely paying off his debt. Of course he's already coming back trying to session.

----



Good Boy Gary continues to Click & Pay for my Cleavage.... he knows how good it feels... he opened $540 in pay-to-view mail for his Princess.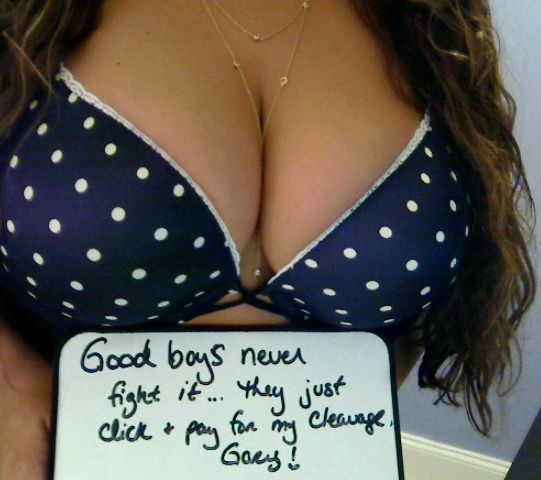 ------------------------------------------



$lave P stopped by for a quick TV game where I took an easy $200.
---


Pantyslut Slave Del sent me $250 - he tries to fight it, but always comes back for more of my training and control.
---------




JimG's been a good boy... he can't resist when I tell him to tribute. It feels so good to give me money. He sent an extra $195 in tributes along with some calls.
------------



Piggy P sent me $200... lil dick works hard to give me money...he knows it should all go to me, not the annoying wife... and he wouldn't have it any other way.
--------------




Blue is currently locked in Chastity... it's been over 2 weeks now and I still have the keys. He likes pleasing me, so he sent me $200 in Amazon gc's....and hasn't asked to be unlocked yet.
-----


Cupcake Sissy is still sending weekly tributes and calling to check in 2-3 times a week. He purchased the CB-6000, but it doesn't fit correctly, so he's buying a different brand. He can't wait to hand over more control to me.




------------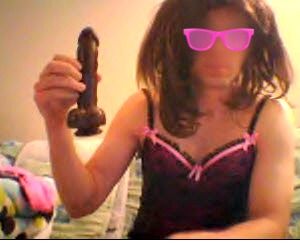 Sissy Damian got a lot of cock training in while his gf was out of town. I'm in the process of pushing him to dress in public and start serving guys online.
-----



Chastity Chris called to worship my cleavage, but I decided it would be better to lock him back up instead. He makes sure to send me a daily pic so I can see he is still locked tight.
He doesn't get released until the weekend...maybe;)
----------



--
1HB is still going strong - working hard to keep me happy. He has the honor of being my first slave boy since back in 2003/04. He takes it very seriously and wants to make sure I never grow tired of him.
*btw - Loser Mark, if you're around this weekend... HB is ready for that wallet draining 3some ;)
--------------


Frode stopped by to worship my feet and hand over $100.
-

Slave James is weaker than ever and begging to serve and worship - it took him a while, but he finally realized he needed to step it up if he wanted to please me and get my attention.
--


IL Mike is so weak, he's growing more addicted every day, calling me every time he sees my lines are on... just how I like it ;)
---


Blackmail Bill is practically begging for a contract. He's given me every bit of info I've requested. Sometimes I'll raise the rate on him, but I haven't made him sign a contract.... yet ;)
-----

BenG keeps calling... he's so scared of blackmail, but I think he really just wants to hear about how I want to whore him out ( because I've said many times I have no plans on blackmailing him.)
----------


Cross dresser Jimmy called wearing his hot pink panties and blonde wig. He knows how good it feels to be a girly girl.
------


Cowboy A knows how badly he needs his Mistress. He needs my control, he needs to serve me.... and that's exactly what he does every chance he gets to sneak away.
-------


Red finally stopped fighting it... I've been saying forever that he belongs in panties... and this time he was good to go... calling me while wearing his gf's red panties...and had her vibrator;)
---------


I took $75 from my bitch Lion, but that is no where near good enough ( for him )... so he realizes he needs to step it up or be on ignore.
-------------


Faggy Beau has been calling to tell me about his latest adventures in faggy land.
---


New boy Bo bought my cleavage vids and sent an extra $40 tribute because he has found how good it is to stroke and stare while you click and pay.
----------


New sissy, Mike called for a long chat... he's eager to suck his first cock, he just needs a lil push. He came to the right place;)
-----------


Fist Fucker Fay bought $120 in humiliating vids from me, then asked me to go easy on him for a while. I have the chronic masturbator exactly where I want him... so addicted to my greed and my cleavage... all I have to do is send another pay mail and he wont be able to resist clicking.
-------

Poppers Ryan called needing to ache and edge for me.
----


JonT couldn't get enough aching and edging for me... he had to call back again later in the night.
---------

New sub, I'll call him F-79 for now.... he bought all of my Vids on my NiteFlirt Goodies page and sent tributes while sending me a message:
" I can't stop viewing those videos Mistress =-| Ohh god, your voice, your words, I've never experienced such subtle yet so extremely powerful domination Mistress :-$ "
---------


NiteFlirt Goodies - 3 pages of pics and vids to buy: http://www.niteflirt.com/BellaDaisy22#goodies


-------------
Wish List Presents:



-------------



Amazon Presents...
http://amzn.com/w/Z5DX5HTDGOP0
My
YouTube: http://www.youtube.com/user/BellaDaisy22xo
Follow
me on Twitter:

http://twitter.com/#!/BellaDaisy22


$20 Small Penis Tax



Call me on NiteFlirt:


</b>