OK, I know _ I haven't been on a lot lately... and I'll be down the shore from Aug 30th - Sept 5th ( as usual, Cuckie JJ paid for the beach house) but with Summer coming to an end, I know I'll be back online at least 5 nights a week like you boys are used to. This post is shorter than normal, since I haven't been around much in August. I also got my Eagles Season tickets that Cuckie pays for every year.... this new Print at Home way of doing it is just not the same. I looked forward to getting my package of tickets in the mail every year and seeing who's on them and what theme they chose each year.
----------

Sissy David continues to fight with his need to be a Sissy, but I keep reminding him that he was born to be a girl. My girl. Born to serve me, work for me, and give me money. My good girl sent me $6,080.... and spent another $800 on my Amazon wish list.
Here's sissy modeling all the pretty clothes I picked out for her. She has a lot more dresses, heels, and lingerie on the way.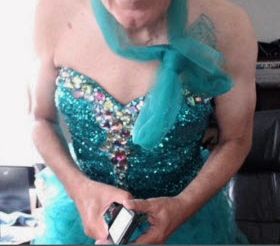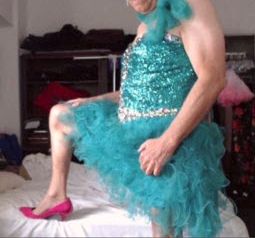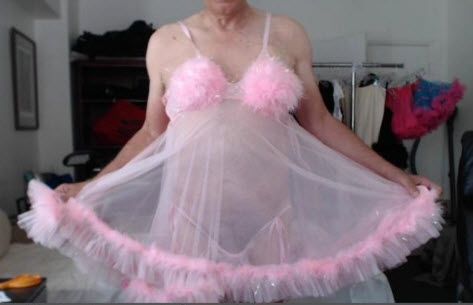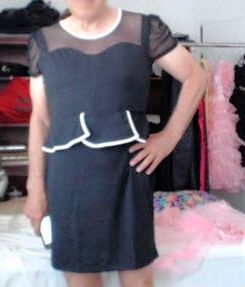 ------
------------



It finally happened... Sissy Michell's annoying wife Taco got a job! That means Michell can get back to dressing up in lots of ruffles every day! Michell is way over due for ruffles and cock! The fact that she will travel for work makes it even better.




They went on vacation before Taco starts her new job, but that didn't stop Michell from needing to talk to me. My good sissy girl sent $240 in tributes then I spent $280 at VS with the credit card Michell gave me to use.



-----------
-------------



Swedish Loser M was needing to be used again... I enjoyed taking $220 while telling him what a truly pathetic, alcoholic POS he really is :) Drink up, bitch!

-----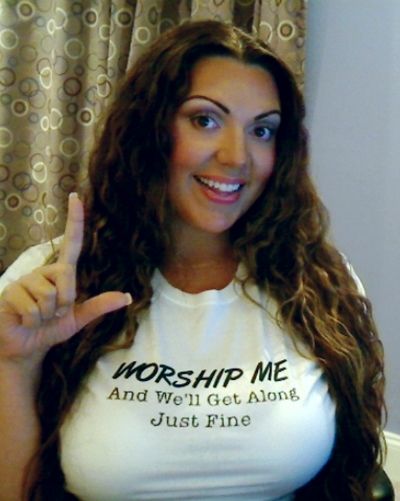 Loser Mark, the pastry fucker sent me $100 and bought this t-shirt. He's still working on his cum eating skills;)
-------------

Foot Slave Nick is still only allowed to worship my heels....and I keep sending him pay-to-mail for the privilege.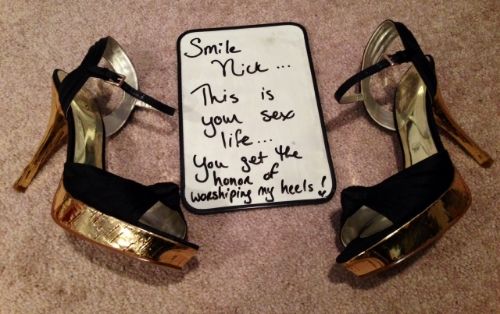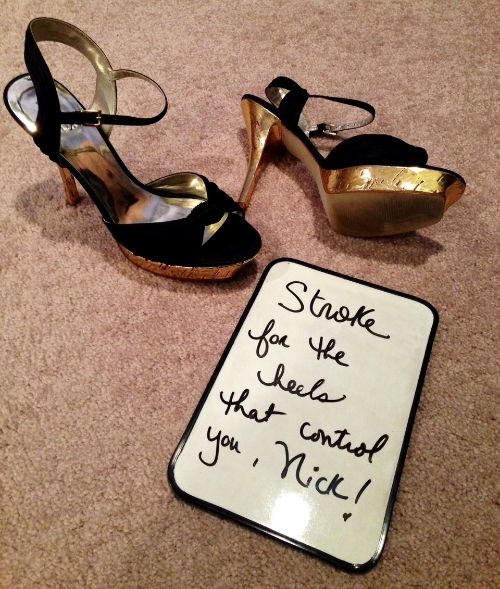 ------------
------




Good Boy Gary continues to click & pay... my good boy opened $420 PTV vids for my cleavage. So weak, so addicted, and feeling so good.



------
------------

I took $140 from my bitch, Lion...made him edge 200 times a day ...and still wont let him release.
---

TomM stopped by to chat... I enjoyed taking an easy $290 from him.
---------------

Lil dick Piggy P knows he works for me. He was happy to send me $200 while at work, sneaking and watching the video I made him.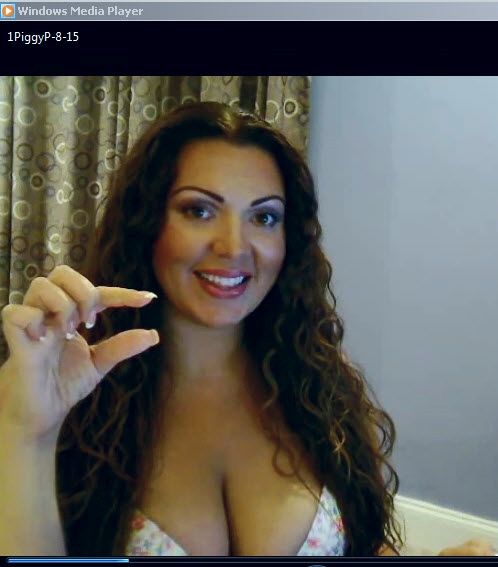 --

Fist Fucker Fay needs my humiliation... $150 in Pay-to-view mail - he gets so weak for my greed. He tries, but can't stay away.



------

Cupcake Sissy has returned. He took a short break from serving me, but now that he has a new job, he's right back where he belongs... in pink panties and on his knees barking like a puppy dog;)
---

Josh called - he so badly needs to be pimped out...so he can hand over the money.
-------

Danny, the 31 year old Swedish Sissy Virgin knows with such an itty bitty dick - he definitely belongs in panties. I had the pervy loser in Mum's panties and wearing lots of her makeup.
-----

Bob called to be used... like so many of you - he knows how good it feels to give to me.
-

BenG needs my control... he needs to be ordered around and give me what I want.
-

TDY was on vacation for a couple weeks, but he's back now and needs me to help control his money. I think I'll be taking a nice big, Welcome Home tribute for myself tonight. :)
----

JimG still has plans to buy a new motor cycle, I've been talking him out of it forever... his money looks much better in my hands ;)
-----

Cowboy A continues to check in when he can sneak away... even if that means calling from his car during work just because he needs to hear my voice:)

------
-----------------------------------

Wish List Presents: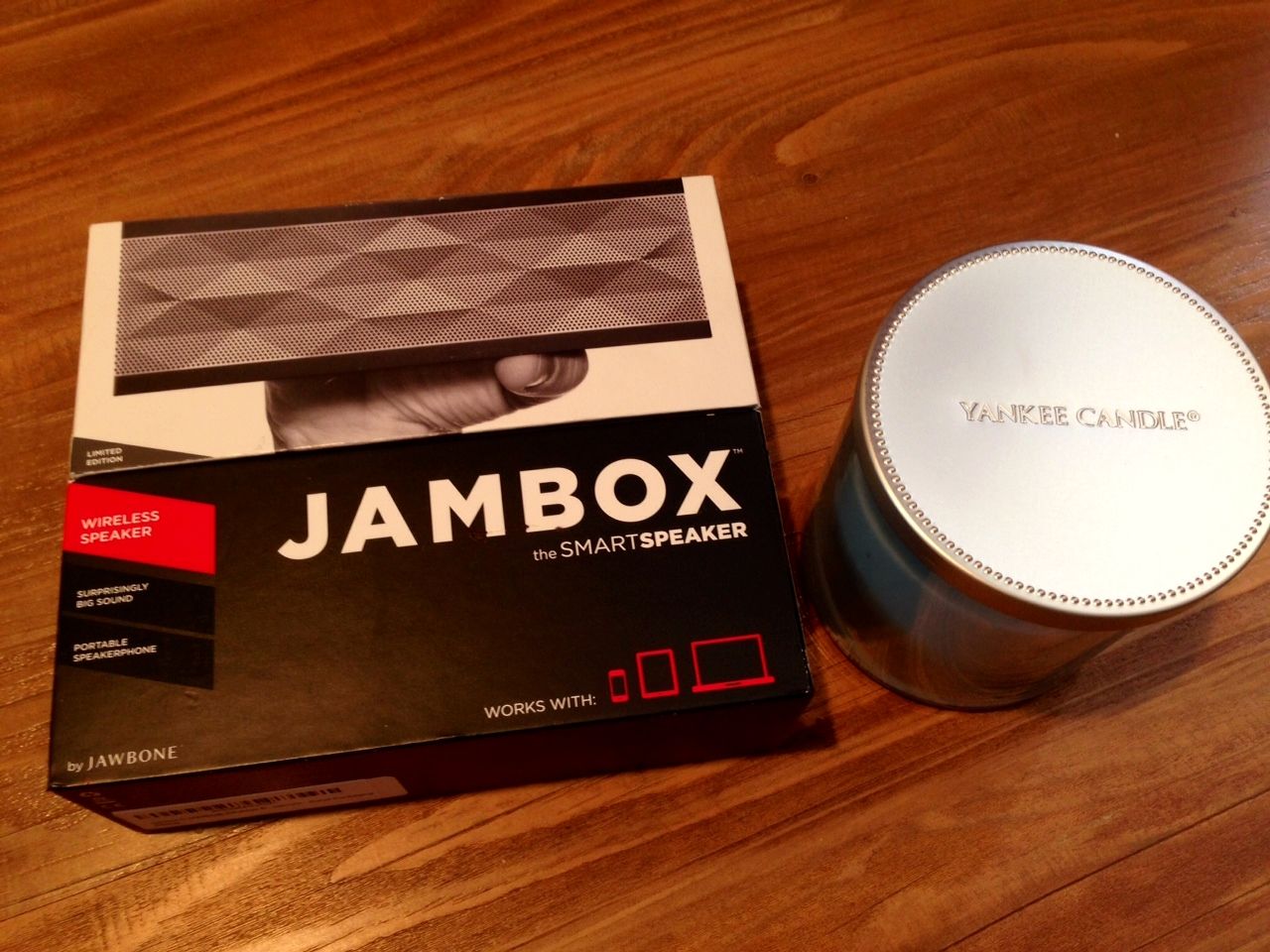 -------------


Amazon Presents...
http://amzn.com/w/Z5DX5HTDGOP0
My
YouTube: http://www.youtube.com/user/BellaDaisy22xo
Follow
me on Twitter:

http://twitter.com/#!/BellaDaisy22


$20 Small Penis Tax



Call me on NiteFlirt: