--------------

As I type out this latest journal entry, I'm on a call with UK Dave. He called my ignore line because he said I can be intimidating and sometimes it's easier to call the ignore line. That way, he's still serving, and giving me money at a raised rate, but doesn't have to talk much. Works for me ;)
----------------
--------

My Sissy David/ Slave Del stopped by to show me her new dress and practice her cock sucking. She knows she works for me, so she was happy to have me take $1,370. She has lots of pretty dresses and lingerie arriving this week, so I expect her to model it all.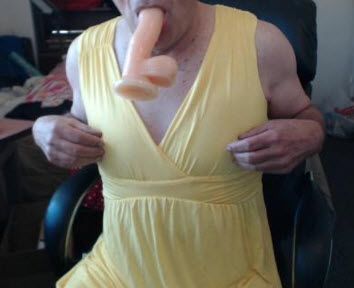 ----------------
----------------------



Everything is better when Taco's out of town! Sissy Michell got to spend lots of time in ruffles and soft dresses this week. Michell knows it's Our money... not her money, so it's only right I decided she should tribute $425.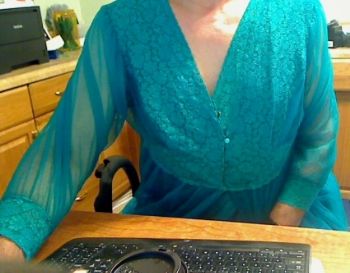 ----------
------------------




Pantybitch Mike started out by buying some of my feet pics in my NiteFlirt Goodies. It wasn't long before he started sending tributes and buying more pics and vids. He started out weak for my feet, then the power of my cleavage took over. $430 because it feels so good to give to me!



-------------------------

JimG sent $435 in tributes on top of his phone calls because he knows how good it feels to please me. Good boys tribute. They say yes Princess, sent Princess, and when I want more... how much would you like me to add to my account, Princess!
----------------




Blue ball Jimmy has returned. There is no release for him, but I will continue to send him Pay-to-view pics and make him ache for me. $80 ptv's so far, but we're just getting started. I plan on keeping him aching and paying for a very long time.


-----------------------------

Whipped Puppy doesn't even pretend to fight it anymore. He knows he must obey. So weak and hypnotized by my cleavage... my bitch couldn't help but send me $450.
----------------------------




Good Boy Gary knows there is no resisting my cleavage when it feels so good to be so addicted! Gary couldn't help but open $250 in PTV mail.



----

SLH called to serve me. He knows he belongs on his knees while focused on my cleavage pictures. Stroking and sending $270 in tributes like a good boy should. He also mentioned that he wants to be a sissy and the sissies that get to serve me are So lucky. I agree ;)
---
---------



--------------

Here's My Bimbo Betty showing off the new dress that I made her order from Victoria's Secret over the phone. I made her explain to the sales girl that she is a cross dresser and that her Mistress likes to dress her up. Then I made her ask some extra questions, like what size will she need for her big 42DDD boobs to fit.
I still enjoy whoring Betty out and making her serve men online. She also had to give me $340, she can not say no to me.
When Betty wasn't busy pleasing men, she's been having a lot of fun Domming Chicago Mikey ! Of course Mikey is no match for Betty and her DDD's.

---------------------
---

TomM knows I get whatever I want. $325 in tributes just because I said so. The next step is getting him in panties;)
-------------


Fist Fucker Fay is still clicking away... $180 in ptv's... he can't help but open up one humiliating video after another. The meaner I am, the more he needs it!
-------

TDY sent $620 in tributes. He knows his Boss knows best, so if I say $620 is a good amount to send me, he can't disagree.
---------------

My foot bitch Marky sent me $450 for a 1 minute video clip of my feet in flip flops. He's so weak for my feet, he agreed to owe me another $1,000. It's almost pay day, bitch;)
------


An old foot slave, who asked to not be named (slut), will now be called Flip Flop slave. After seeing how I turned some other slaves' sex lives into worshiping my old sneakers and flip flops, he too now craves my sandals. He was so desperate for more pics, he quickly opened $140 in PTV mail.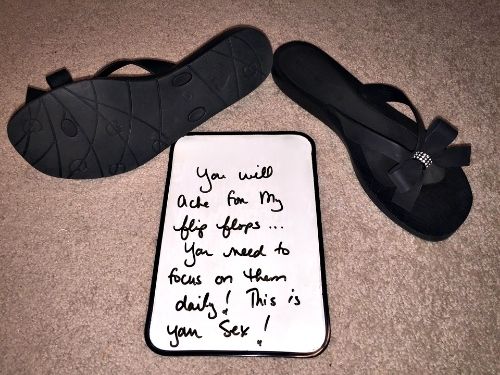 ---------

Blackmail Bitch Ben sent me $280 towards his balance, but still owes me $320 by the end of the month.
----


Swedish Loser M continues to be drained while he drinks his beer and jerks off to BBC. $400 in tributes because he can't get enough of my humiliation.
------------
--------

Sissy Mimi called to chat... Just like Swedish M, she loves the BBC.
--


Cupcake Sissy put on her pretty red, ruffled panties to call and serve me.
--


Cuck Scott tried so hard not to call me, but my cleavage makes him so weak. He knows he's just a weak, scrawny loser, born to serve.
--


Cowboy A continues to serve whenever he can.
-


JNT is so addicted. He can't stop calling or thinking about his blackmail fantasies... how good would it feel to be completely under my control ;)
---


ATM Adam called to be drained all night long. He said he printed my pics and hung them all over the house to remind him who he works for.
--

Sissy Jessica stopped by for some girl talk;)
-


Popping Pig Mick called for some Forced Intox fun.
--


Cock Sucker Carlos can not get enough tranny cock in his mouth.
-


Slave Bob knows he needs to go without to give to me. He also needed to be drained for hours.
---


Foot Bitch Brian dreams of being blackmailed. He can't stop thinking about my old sneakers. For being a good bitch, I let him put his legs in the air and release all over his face. lol
---


Lil dick Ross called for some forced intox and chastity play. Really, with such a useless, tiny dick, it should be locked away!
----



My bitch Lion has to wait until the wife goes to sleep to do his nightly edges because he's afraid she'll hear the vibrating butt plug I made him buy.
-----


Congratulations to Loser Mark for joining the Loser version of the Mile High Club!


---
------------------
Fleshlight Al called and told me he bought a new blonde, blow up doll. Lucky for him, he likes when I laugh at him, because I couldn't stop laughing once I heard him literally blowing up the doll my mouth. Here's his new rubber girlfriend below. lol



----



NEW:

3 pics for my foot slaves



Amazon Presents...
http://amzn.com/w/Z5DX5HTDGOP0
My
YouTube: http://www.youtube.com/user/BellaDaisy22xo
Follow
me on Twitter:

http://twitter.com/#!/BellaDaisy22


$20 Small Penis Tax



Call me on NiteFlirt: